MLB returns game video to dugout iPads, kills MLB.tv on third-gen Apple TV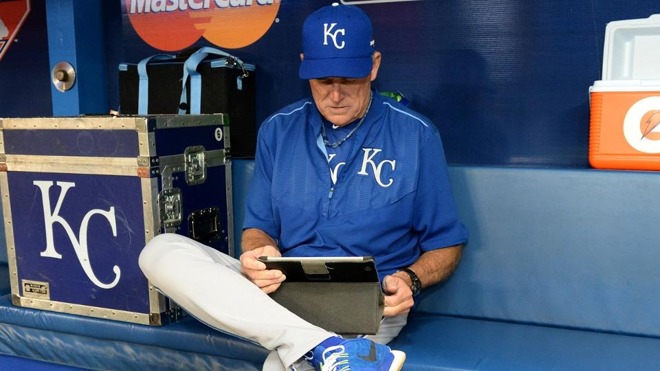 AppleInsider may earn an affiliate commission on purchases made through links on our site.
MLB is reintroducing iPad video to the dugout to allow players to gain useful intelligence while the game is underway, and at the same time it has disabled support for the MLB.TV app on the third-generation Apple TV.
Major League Baseball will be allowing teams to watch video of the game in progress once again, following a period of absence. As part of its changes for the 2021 season, MLB is once again allowing video to be piped through to teams on iPads in each dugout.
The league has extensively used iPads in the past, providing the tablets to staff and players for performance examination and analytics. Following a ban until 2015, the program started in 2016, and ran smoothly for a number of years, with the iPad Pro initially the tool of choice.
After the penalizing of Houston in January 2020 for an electronic sign-stealing operation in the 2017 and 2018 World Series, the use of live video in the dugout was frowned upon. In previous years, players would visit the clubhouse video room to watch the game instead of at the dugout.
For the 2021 return of the iPads, ESPN reports the issue of live video and sign stealing has been handled. Signals from catchers will be clipped or obscured with AI routines when they are displayed on the team iPads, preventing any potential reads that could influence the game.
In theory, this will provide more data to the teams and keep players informed while at the dugout itself.
"If you're always going in the clubhouse to watch your at-bat and then you come out after three outs, you lose a sense of the game," said Chicago White Sox manager Tony La Russa. "I think the fact that they would have it in the dugout is a step in the right direction."
No MLB.tv on third-generation Apple TV
While players will be able to watch the game from the dugout, owners of the third-generation Apple TV won't be able to do the same on their devices. Support for the app was pulled late in February, preventing it from being used on the older video streaming device.
The removal, first reported by MacRumors, means owners of the third-generation model will have to resort to using AirPlay with the iPhone and iPad version of the app. There is also the option of upgrading to a fourth-generation Apple TV or Apple TV 4K running tvOS 13.0 or later to access the latest version of the app.
The 2021 MLB season will commence on April 1.