Win the Apple Watch International Women's Day challenge with a quick workout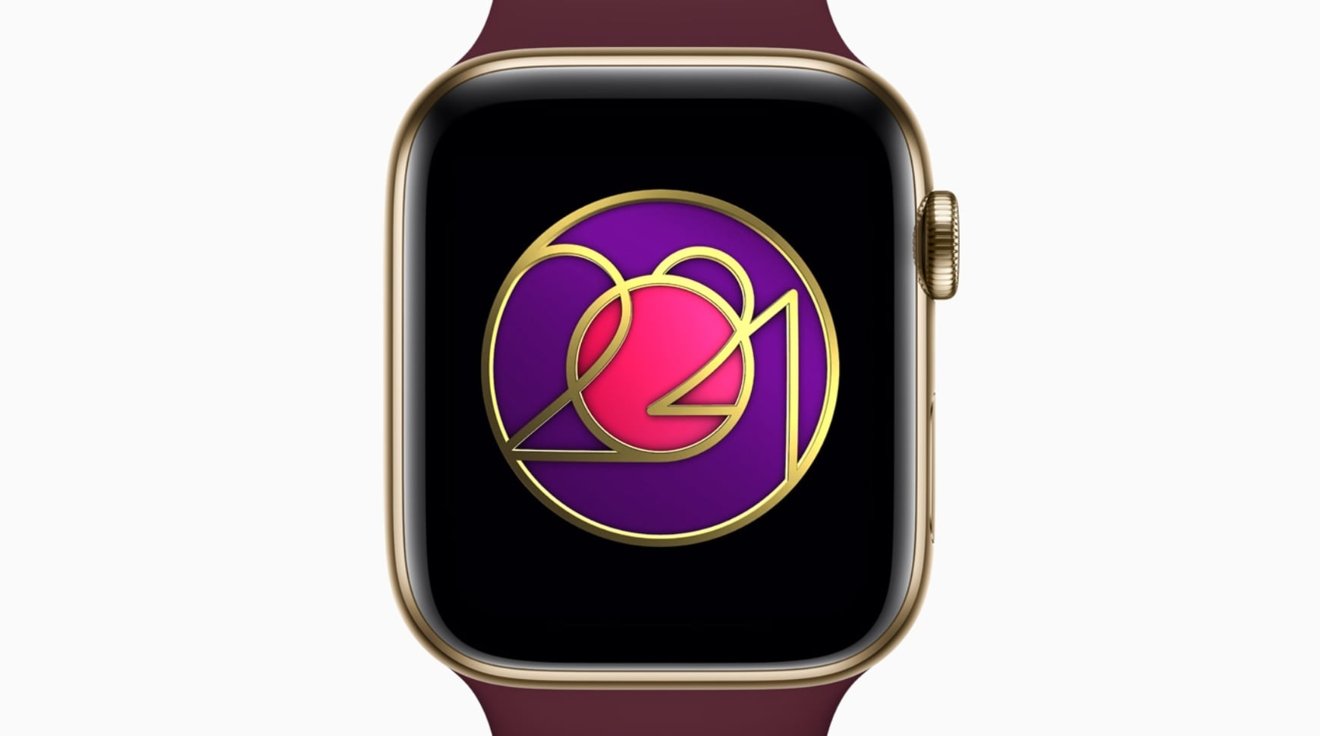 Apple Watch owners can secure the International Women's Day challenge badge for 2021 by undertaking a 20-minute workout while wearing their wearable devices.
Originally announced as part of Apple's overall Women's History Month and International Women's Day celebration, Apple Watch owners started to receive notifications on their devices that this year's challenge is happening on Monday. For March 8, participants can secure the badge by undertaking Apple's simple challenge.
According to the notification, the limited-edition award can be earned by working out for 20 minutes or more. The workout has to either be recorded in the Workout app, or in any app that adds workouts to the Health app.
The award is a circular two-tone badge, with a purple outer ring surrounding an inner pink circle. The numbers "2021" marking the year are also visible, with the zero forming the edge of the inner circle.
Special stickers for use in Messages are also unlocked by completing the challenge.
As part of other celebrations marking Women's History Month and International Women's Day, Apple's other services are offering a variety of content to consume. This ranges from inspirational Apple Fitness+ workouts to App Store stories highlighting women creating new ways to work and the "Apps Made by Women" collection.
Apple Music will showcase female artists, Apple Books will offer curated collections of women-written books in every field, and Apple News will showcase inspiring female figures and lesser-known stories about women's history.