Apple hiring data shows increasingly diverse workforce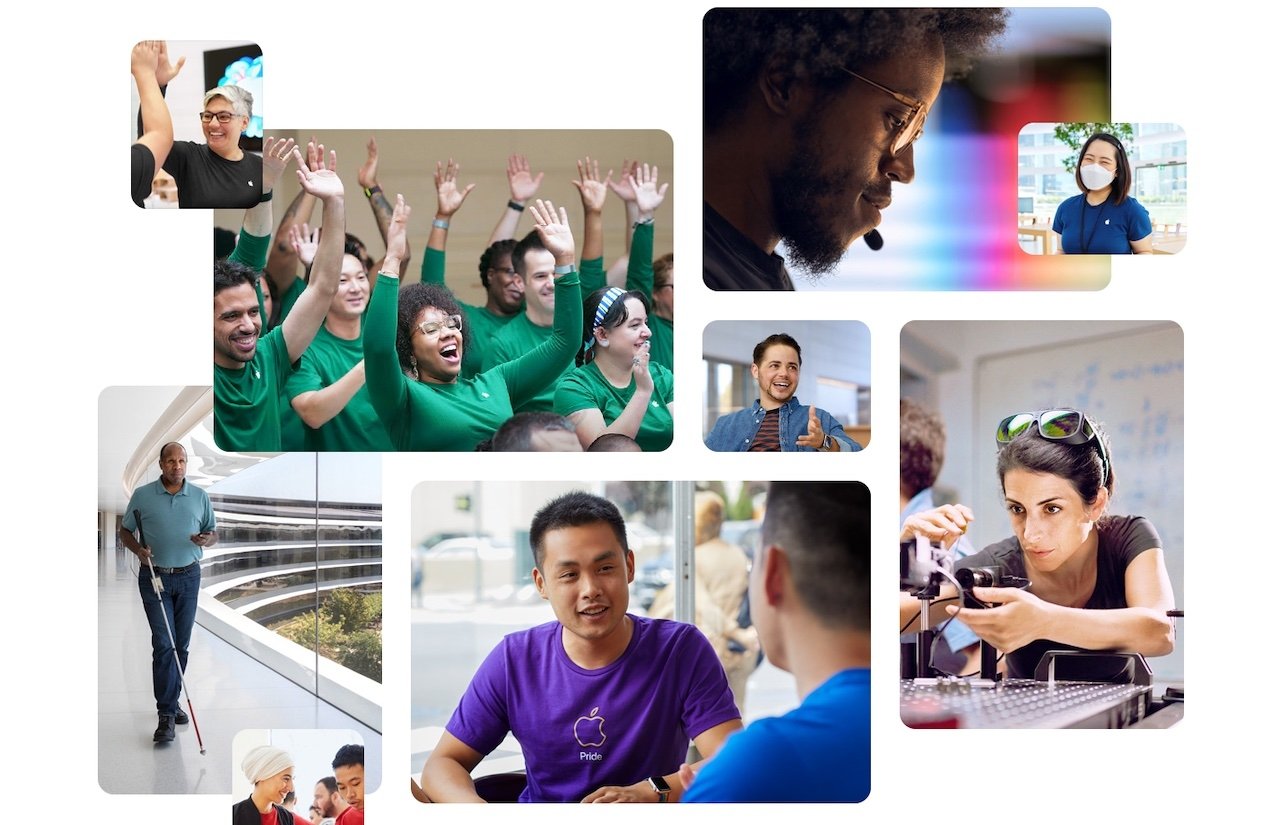 Apple has provided updated data suggesting that internal initiatives are slowly increasing the diversity of its workforce.
The Cupertino tech giant on Thursday provided a new diversity and inclusion report, updating numbers that were released in 2018.
According to Apple, the number of employees from underrepresented communities has increased by 64%. Currently, URC employees make up about half of the company's workforce.
The company says it has made efforts toward inclusive leadership by both bringing new employees to Apple and hiring from within. In 2020, it filled 43% of open leadership roles and 29% of research & development roles with people from underrepresented communities.
The share of Asian people in Apple's workforce also increased to 27% in 2020, up from 23% in 2018. Other races and ethnicities maintained their share, although the share of white employees dropped by 3% since 2018.
Apple is also making progress on gender diversity. Women now represent 34% of all employees at Apple, up from 33% in 2018 and 30% in 2014. Among employees under 30, the share of women has risen from 31% to 40% since 2014.
In the two years since 2018, Apple says that 42% of new hires have been women. Since January 2020, women have filled 49% of retail leadership positions at the company.
"Inclusion and diversity are cornerstones of the global Apple community. We're proud of the foundation we've built and clear-eyed about the challenges that remain. Together, we're committed to continuing this journey with humility and resolve," said Barbara Whye, Apple's vice president of Inclusion & Diversity.