Month-end iPad deals: save up to $150 on iPad Pro, Air, 8th Gen models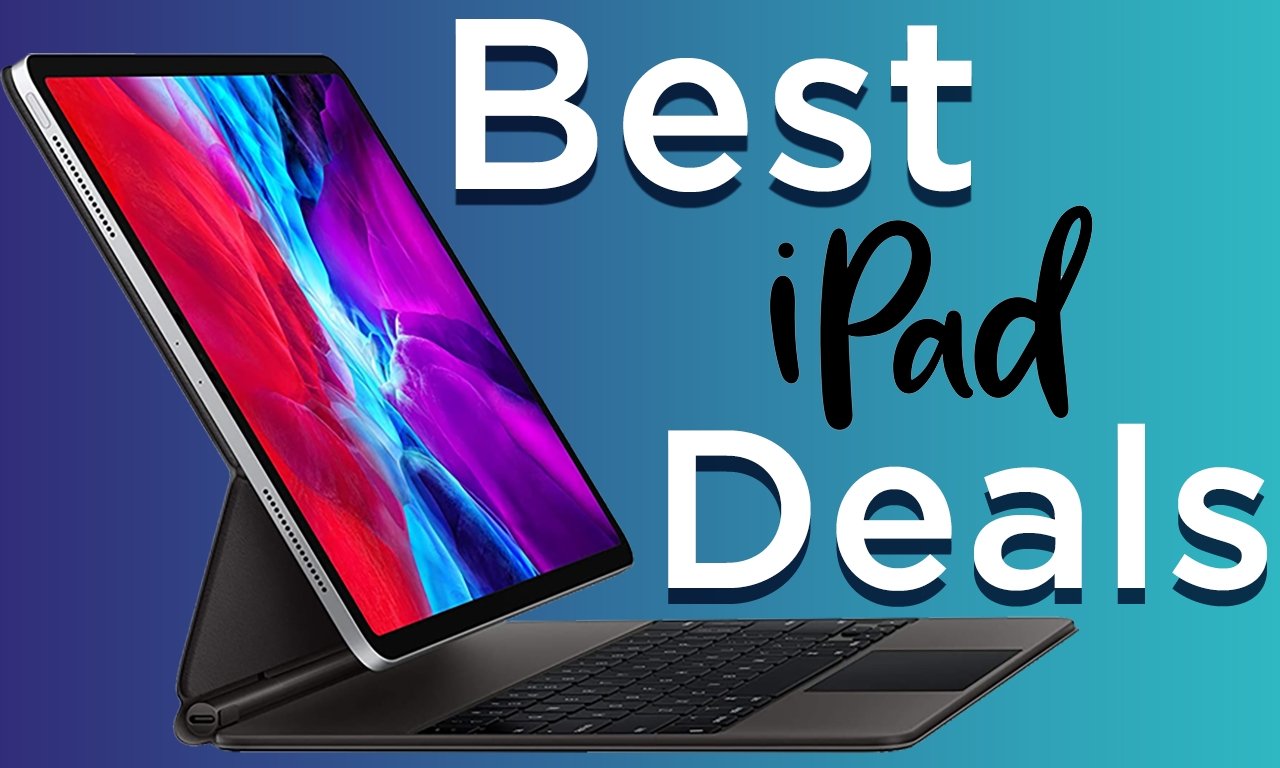 Monday markdowns deliver new iPad discounts of up to $150 off on iPad Pro, 8th Generation and iPad Air 4 models as retailers launch month-end sales.
Latest iPad deals
The discounts range anywhere from $35 to $150 off, with price wars driving down the cost of many iPad Air and iPad Pro models. We've highlighted several of the best iPad deals below, but it's easy to compare prices on every spec in the AppleInsider iPad Price Guide.
8th Generation iPads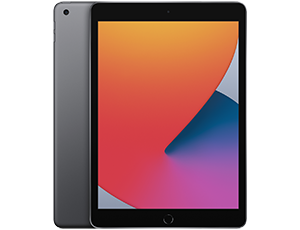 10.2-inch iPad (Late 2020)
---
iPad Air 4
Pick up the standard 64GB model with Wi-Fi in your choice of finish for $559 — or save even more on the 256GB spec, which is $70 off at Amazon. Looking to add a keyboard to the Air? Apple's Magic Keyboard is $100 off at Amazon as well, the lowest price we've seen on the handy accessory.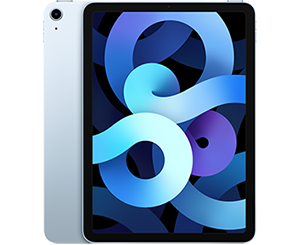 10.9-inch iPad Air 4 (Late 2020)
---
iPad Pro
Both 11-inch iPad Pro and 12.9-inch iPad Pro models are also on sale this March 22, with month-end deals delivering prices as low as $739.50 on the robust models.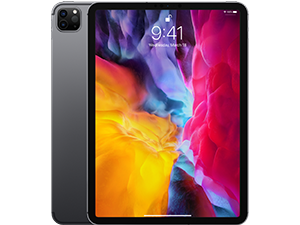 11-inch iPad Pro (Early 2020)
---
Configurations
Discount
Apple Pencil (2nd Gen)

$129.00

$129.00

$124.98

$124.98

$129.00

$129.00
$4.02
Apple Smart Keyboard Folio for 11" iPad Pro (2nd Gen)

$179.00

$179.00

n/a

$169.98

$179.00

$169.99
$9.02
Apple Magic Keyboard for 11" iPad Pro

$299.00

$289.00

Coupon

Price with $10 coupon code APINSIDER. As always, if you have any issues, you can reach out to us at [email protected] and we'll try and help.

$199.00

$299.00

$299.00

$299.00
$100.00
11" iPad Pro (128GB, Space Gray, Wi-Fi Only)

$799.00

$794.99

$729.99

place order

$729.99

$794.00
$69.01
11" iPad Pro (128GB, Silver, Wi-Fi Only)

$799.00

$789.00

$729.99

$789.00

$729.99

sold out
$69.01
11" iPad Pro (256GB, Space Gray, Wi-Fi Only)

$899.00

$899.00

$799.99

place order

$799.99

$894.00
$99.01
11" iPad Pro (256GB, Silver, Wi-Fi Only)

$899.00

$899.00

$799.99

$899.00

$799.99

sold out
$99.01
11" iPad Pro (512GB, Space Gray, Wi-Fi Only)

$1,099.00

$1,099.00

$999.99

$1,099.00

$999.99

sold out
$99.01
11" iPad Pro (512GB, Silver, Wi-Fi Only)

$1,099.00

$1,049.00

$1,112.96

place order

$999.99

sold out
$99.01
11" iPad Pro (1TB, Space Gray, Wi-Fi Only)

$1,299.00

$1,249.00

$1,199.00

$1,199.00

$1,199.99

$1,294.00
$100.00
11" iPad Pro (1TB, Silver, Wi-Fi Only)

$1,299.00

$1,249.00

$1,199.99

$1,199.00

$1,199.99

sold out
$100.00
11" iPad Pro (128GB, Space Gray, Wi-Fi + Cellular)

$949.00

$949.00

$879.99

$949.00

$879.99

sold out
$69.01
11" iPad Pro (128GB, Silver, Wi-Fi + Cellular)

$949.00

place order

$879.99

$949.00

n/a

sold out
$69.01
11" iPad Pro (256GB, Space Gray, Wi-Fi + Cellular)

$1,049.00

$1,039.00

$949.99

$1,039.00

n/a

sold out
$99.01
11" iPad Pro (256GB, Silver, Wi-Fi + Cellular)

$1,049.00

place order

$1,043.46

place order

n/a

sold out
$5.54
11" iPad Pro (512GB, Space Gray, Wi-Fi + Cellular)

$1,249.00

place order

$1,246.99

place order

n/a

sold out
$22.00
11" iPad Pro (512GB, Silver, Wi-Fi + Cellular)

$1,249.00

place order

$1,149.99

place order

n/a

sold out
$99.01
11" iPad Pro (1TB, Space Gray, Wi-Fi + Cellular)

$1,449.00

$1,449.00

$1,462.90

$1,449.00

n/a

sold out
$0.00
11" iPad Pro (1TB, Silver, Wi-Fi + Cellular)

$1,449.00

$1,449.00

$1,349.99

$1,449.00

n/a

sold out
$99.01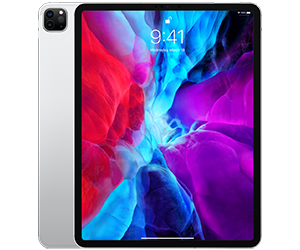 12.9-inch iPad Pro (Early 2020)
---
Configurations
Discount
Apple Pencil (2nd Gen)

$129.00

$129.00

$124.98

$124.98

$129.00

$129.00

$129.00
$4.02
Apple Magic Keyboard for 12.9" iPad Pro

$349.00

$335.00

Coupon

Price with $14 coupon code APINSIDER. As always, if you have any issues, you can reach out to us at [email protected] and we'll try and help.

$329.00

$329.00

n/a

$349.00

n/a
$20.00
12.9" iPad Pro (128GB, Space Gray, Wi-Fi Only)

$999.00

$949.00

$929.99

place order

n/a

$929.99

n/a
$69.01
12.9" iPad Pro (128GB, Silver, Wi-Fi Only)

$999.00

$979.00

$929.99

place order

n/a

$929.99

n/a
$69.01
12.9" iPad Pro (256GB, Space Gray, Wi-Fi Only)

$1,099.00

$1,059.00

$999.00

$999.00

n/a

$999.99

n/a
$100.00
12.9" iPad Pro (256GB, Silver, Wi-Fi Only)

$1,099.00

$1,089.00

$999.00

$999.00

n/a

$999.99

n/a
$100.00
12.9" iPad Pro (512GB, Space Gray, Wi-Fi Only)

$1,299.00

$1,189.00

Coupon

Price with $50 promo code APINSIDER. As always, if you have any issues, you can reach out to us at [email protected] and we'll try and help.

$1,199.00

$1,199.00

n/a

$1,199.99

n/a
$110.00
12.9" iPad Pro (512GB, Silver, Wi-Fi Only)

$1,299.00

$1,299.00

$1,179.00

$1,179.00

n/a

$1,199.99

n/a
$120.00
12.9" iPad Pro (1TB, Space Gray, Wi-Fi Only)

$1,499.00

$1,479.99

$1,399.99

$1,499.00

n/a

$1,399.99

n/a
$99.01
12.9" iPad Pro (1TB, Silver, Wi-Fi Only)

$1,499.00

$1,449.00

$1,399.99

$1,399.00

n/a

$1,399.99

n/a
$100.00
12.9" iPad Pro (128GB, Space Gray, Wi-Fi + Cell)

$1,149.00

$1,149.00

$1,079.99

place order

n/a

$1,079.99

n/a
$69.01
12.9" iPad Pro (128GB, Silver, Wi-Fi + Cellular)

$1,149.00

place order

$1,079.99

place order

n/a

$1,079.99

n/a
$69.01
12.9" iPad Pro (256GB, Space Gray, Wi-Fi + Cell)

$1,249.00

$1,249.00

$1,149.99

$1,249.00

n/a

$1,149.99

n/a
$99.01
12.9" iPad Pro (256GB, Silver, Wi-Fi + Cellular)

$1,249.00

$1,219.00

$1,149.99

$1,249.00

n/a

$1,249.99

n/a
$99.01
12.9" iPad Pro (512GB, Space Gray, Wi-Fi + Cell)

$1,449.00

$1,399.99

$1,349.00

$1,349.00

n/a

$1,349.99

n/a
$100.00
12.9" iPad Pro (512GB, Silver, Wi-Fi + Cellular)

$1,449.00

$1,449.00

$1,349.99

$1,449.00

n/a

$1,349.99

n/a
$99.01
12.9" iPad Pro (1TB, Space Gray, Wi-Fi + Cellular)

$1,649.00

$1,595.00

$1,549.99

$1,589.00

n/a

$1,549.99

n/a
$99.01
12.9" iPad Pro (1TB, Silver, Wi-Fi + Cellular)

$1,649.00

$1,649.00

$1,549.99

place order

n/a

$1,549.99

n/a
$99.01
Even more Apple deals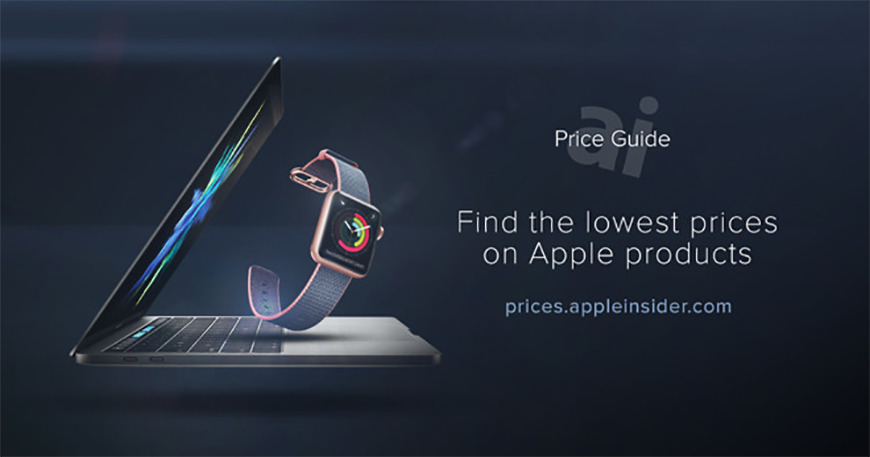 AppleInsider and Apple Authorized Resellers are also running additional exclusive deals on other Apple hardware that will not only deliver the lowest prices on many of the items, but also throw in bonus savings on AppleCare, peripherals and more. Here's a sampling of the offers: