Deal alert: Apple M1 Mac mini with 16GB RAM dips to $799 ($100 off), plus AppleCare discount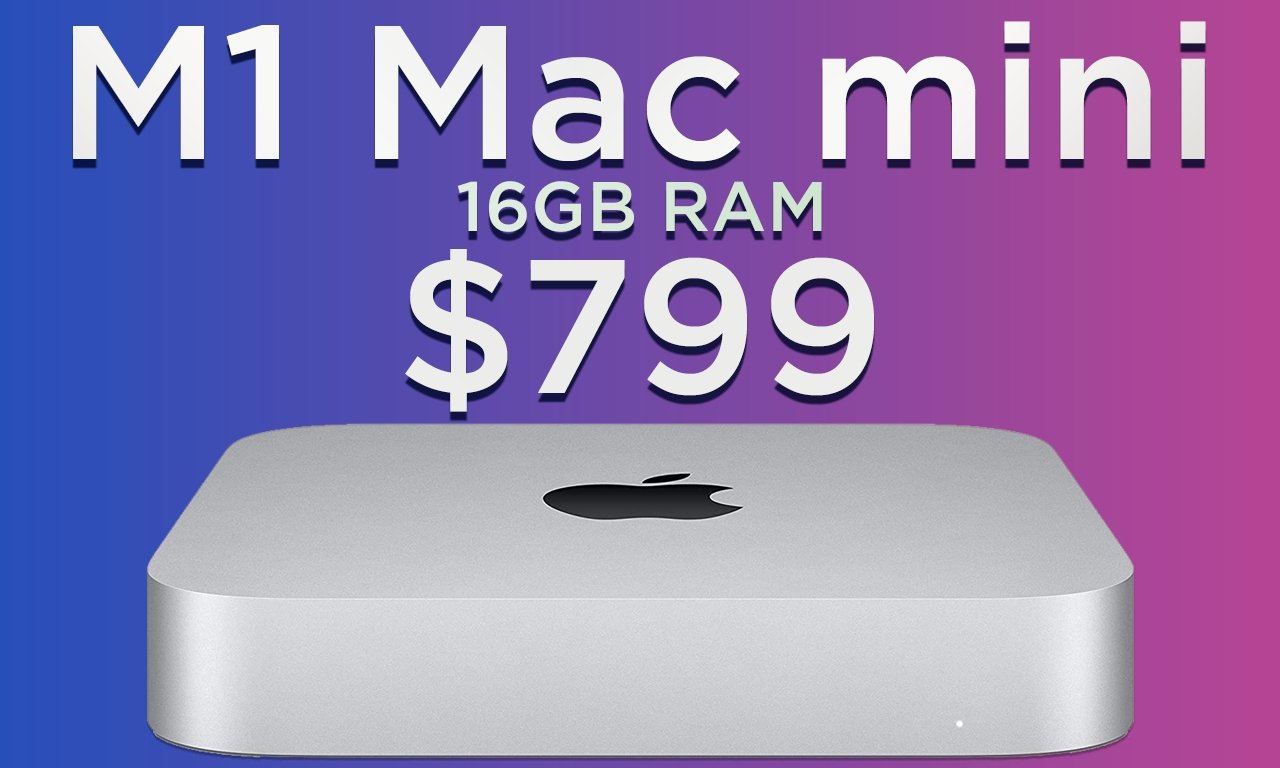 In celebration of launching its updated site, Apple reseller Expercom has slashed the price of the M1 Mac mini with 16GB of memory, dropping the popular spec by $100 down to $799.
Best 16GB M1 Mac mini price
In our M1 Mac mini review, the compact desktop earned a solid 4 stars out 5. Since the RAM cannot be upgraded in the M1 Mac mini compared to Intel models, it's recommended to opt for 16GB (the line's maximum about of memory) to help future-proof the machine.

If you aren't familiar with Expercom, the company is an Apple Premier Partner with two retail stores in Utah, along with its robust online presence. In addition to offering instant cash rebates on Macs and iPads, Expercom regularly discounts AppleCare. In the case of the Mac mini, AppleCare+ is on sale for $82 when purchased alongside the system, a discount of $18 off Apple's $99 MSRP.
Head over to Expercom to check out this Mac mini promo and the new site. And to compare prices across resellers, be sure to visit the AppleInsider Apple Price Guide.

M1 Mac mini (Apple Silicon)
---
Configurations
Discount
Mac mini (M1, 8GB, 256GB)

$699.00

$645.00

Coupon

Price with $24 promo code APINSIDER. As always, if you have any issues, you can reach out to us at [email protected] and we'll try and help.

$663.00

$669.00

$669.99

$669.00

$699.99

$699.00
$54.00
Mac mini (M1, 8GB, 512GB)

$899.00

$839.00

Coupon

Price with $30 promo code APINSIDER. As always, if you have any issues, you can reach out to us at [email protected] and we'll try and help.

$853.00

$799.00

$799.00

Coupon

Exclusive price for AI readers. To activate the deal, click through the B&H pricing link for this configuration through AppleInsider's desktop site. Can't see the special price? Reach out to us at [email protected] and we'll try to help.

$899.00

$899.99

$894.00
$100.00
Mac mini (M1, 8GB, 1TB)

$1,099.00

place order

Coupon

Price with $50 promo code APINSIDER. As always, if you have any issues, you can reach out to us at [email protected] and we'll try and help.

place order

n/a

$1,099.00

n/a

n/a

sold out
$56.00
Mac mini (M1, 8GB, 2TB)

$1,499.00

place order

Coupon

Price with $50 promo code APINSIDER. As always, if you have any issues, you can reach out to us at [email protected] and we'll try and help.

place order

n/a

place order

n/a

n/a

sold out
$76.00
Mac mini (M1, 16GB, 256GB)

$899.00

$835.00

Coupon

Price with $64 promo code APINSIDER. As always, if you have any issues, you can reach out to us at [email protected] and we'll try and help.

$853.00

n/a

$899.00

$899.00

n/a

$899.00
$64.00
Mac mini (M1, 16GB, 512GB)

$1,099.00

place order

Coupon

Price with $14 promo code APINSIDER. As always, if you have any issues, you can reach out to us at [email protected] and we'll try and help.

place order

n/a

$1,099.00

$1,099.00

n/a

sold out
$56.00
Mac mini (M1, 16GB, 1TB)

$1,299.00

place order

Coupon

Price with $80 promo code APINSIDER. As always, if you have any issues, you can reach out to us at [email protected] and we'll try and help.

place order

n/a

$1,299.00

n/a

n/a

sold out
$90.00
Mac mini (M1, 16GB, 2TB)

$1,699.00

$1,589.00

Coupon

Price with $110 promo code APINSIDER. As always, if you have any issues, you can reach out to us at [email protected] and we'll try and help.

place order

n/a

$1,699.00

n/a

n/a

sold out
$110.00
Additional Apple deals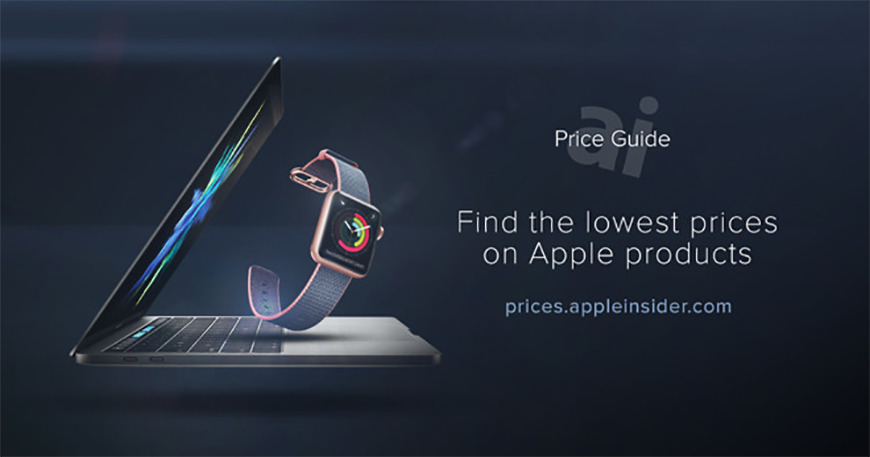 AppleInsider and Apple Authorized Resellers are also running additional exclusive deals on other Apple hardware that will not only deliver the lowest prices on many of the items, but also throw in bonus savings on AppleCare, peripherals and more. Here's a sampling of the offers: