Snap expected to debut AR Spectacles for developers in May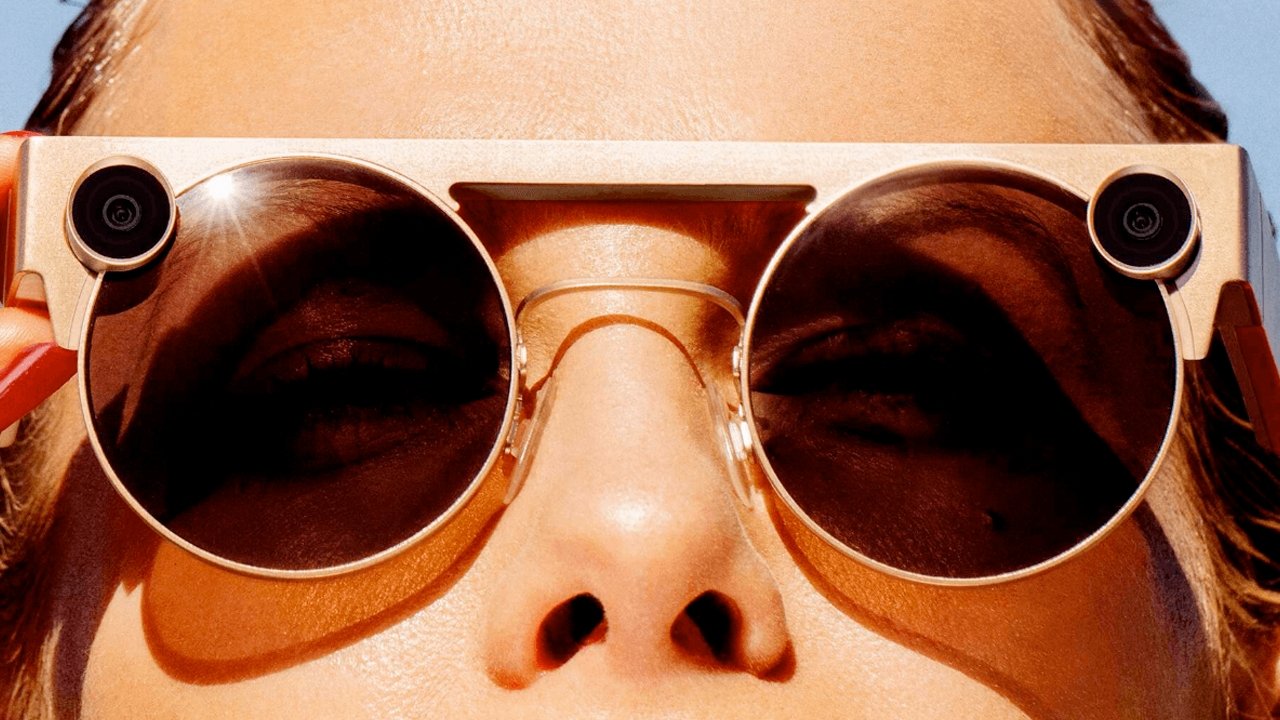 Snap Inc, the company that owns Snapchat, is said to be planning a release of a new augmented reality version of its Spectacles smartglasses, this time targeting developers rather than consumers.
The upcoming glasses will be able to apply Snapchat's filters — called "lenses" in the app — onto the real world. Previous versions of Snap's Spectacles were unable to do this, despite the suggestion that they would, as the glasses lacked any built-in displays.
Snapchat's original Spectacles were hardly a success, selling only 63,000 units in its first quarter, and only 220,000 pairs in total.
The company released the second generation in 2018 with updated styles, hoping the refresh would bolster sales. Spectacles 3 released in August of 2019 and featured a new frame and two cameras capable of replicating stereoscopic 3D vision and a steep $380 price tag.
The first iteration of the AR Spectacles will be made exclusively available to developers, according to The Information allowing the company time to gauge both effort and interest. It will also allow developers to design directly for the product before it sees a public release.
Snapchat has not officially confirmed or denied the existence of AR-capable Spectacles. Still, anonymous sources have stated that the company will announce the Spectacles at its annual developer conference in May.
Snapchat's CEO and co-founder, Evan Spiegel, has suggested that while he believes AR is coming, he does not think that the technology will be mainstream anytime soon.
Snap's chief technology officer, Bobby Murphy, is more bullish on augmented reality. In a recent presentation to investors, he noted the upcoming AR Spectacles would be an "opportunity to design and develop a device specifically for augmented reality."
The Information also states that Snap is also rumored to be building a drone. Allegedly a hardware group called "Snap Lab" is heading up the project. According to two people with knowledge of the project, the project has been on-again over the past four years. However, the company has recently begun seriously pursuing the idea. It's also reported that Snap invested $20 million in a Chinese startup Zero Zero Robotics.
Snap Inc. isn't the only company investing money into augmented reality. Apple has been rumored to be working on "Apple Glass", a pair of augmented reality glasses, and an unnamed mixed-reality headset.
Most recent rumors point to a mixed-reality headset coming out in mid-2022, according to analyst Ming-Chi Kuo, with the "Apple Glass" set to release by 2025.