Apple's $1000 AR headset expected in 2022, 'Apple Glass' in 2025, contact lenses in 2030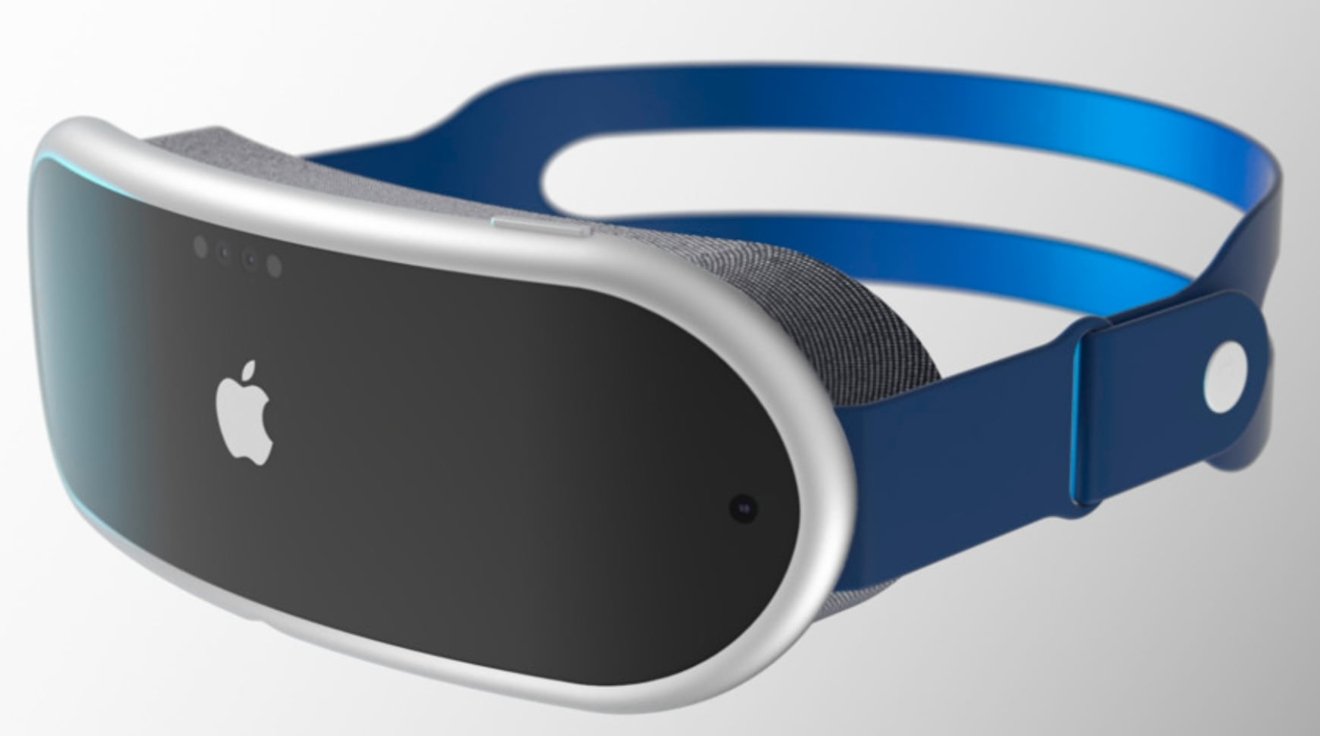 Apple will be bringing out its first foray into augmented reality hardware in mid-2022, analyst Ming-Chi Kuo forecasts, which could be followed a few years later by the release of "Apple Glass" in 2025 and contact lenses by 2030.
Apple has been rumored to be working on its own mixed reality head-mounted displays for quite a few years. In a note to investors from TF Securities seen by AppleInsider on Sunday, it seems there may be a bit more of a wait before the public gets to enjoy the devices.
In outlining an expected roadmap for Apple's AR efforts, Ming-Chi Kuo claims AR and MR will be the "next critical technology that defines the innovative human-machine interface of electronics products." However, while virtual reality devices will be niche, MR and AR hardware is reckoned to become mainstream down the line.
Apple is thought to deploy products in AR and MR in three phases, with the first being a "helmet type" in 2022. It will be followed by a "glasses type" product in 2025, then contact lens-based hardware between 2030 and 2040.
This is a little push back of the expected schedule for Kuo, as a January note floated the idea of AR hardware releasing in 2021. However, earlier notes from TF securities proposed a 2022 launch.
While the initial helmet will provide both AR and VR experiences, the later products will most likely deal solely with MR and AR applications, according to the analyst.
Apple is thought to have several prototypes of the helmet weighing in at between 200 to 300 grams, but it is expected to push to a weigh below 200 grams. Using Sony-sourced micro OLED displays and optical modules, it will be able to provide a "see-through AR experience" as well as VR.
Sony may not necessarily be the micro OLED display producer Apple has in mind, as in February TSMC was said to be working on the technology.
The headset will have a complex product design "above that of the iPhone," which could prompt Apple to price it comparatively at around $1,000. This is far below one report from February, which reckoned it could cost consumers in the region of $3,000.
it will have independent computing power and storage, meaning it won't need a host device to function like many other VR or AR headsets. However, the first generation will be "positioned more like a portable product than a mobile product" until the technology improves.
Apple is thought to integrate the headset with video-related applications, such as Apple TV+ and Apple Arcade, as one of its key selling points. It is also anticipated to provide an "immersive experience that is significantly better than existing VR products," in part due to the higher hardware specifications.
The glasses is taking longer to develop, and as such, it is believed Apple hasn't progressed to a prototype as of yet. It will allegedly use an Apple-developed technology similar to an optical waveguide to provide a see-through AR experience.
Again, independent computing power and storage is expected for the glasses, which will be positioned more as a mobile product. It may be offered as a parallel device line to the helmet, as it will offer a more "mobile + AR" experience versus the helmet's immersiveness.
An integration with Apple Car is also expected to "provide an innovative user experience."
As for the contact lenses, there is "no visibility for the launch schedule" at the moment but it is reckoned to ship after 2030. No major details are provided about the contact lenses, aside from some general suggestions about the technology.
Kuo writes the contact lenses will bring electronics "from the era of visible computing' to invisible computing'," by effectively removing a physical device from view.
Naturally, the diminutive hardware is "unlikely to have independent computing power and storage" based on the current visibility of technology trends.