Eve releases firmware update to enable Thread support on Eve Aqua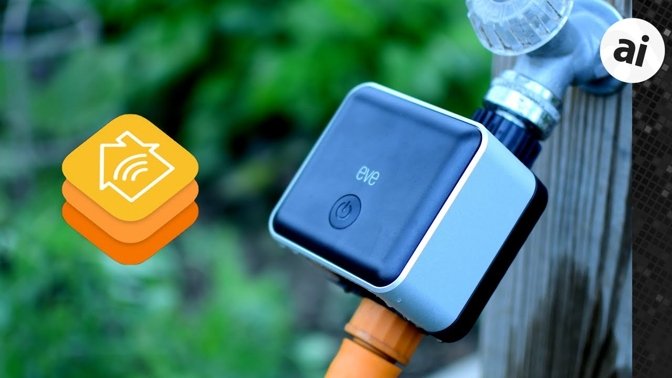 AppleInsider may earn an affiliate commission on purchases made through links on our site.
Early Thursday, Eve Systems started rolling out a new firmware update to its Eve Aqua that enables support for Thread on the smart HomeKit watering system.
The update is available to download now for users via the free Eve app for second-gen Eve Aqua devices. Users unsure of whether they have the first or second-gen device can identify it using Eve's web tool.
Speaking to AppleInsider, Eve said its goal was to get the update out the door ahead of the lawn and garden season.
With Eve Aqua, you can automate your watering schedule for your lawn or garden. You can create schedules in the Home or Eve app, pause your watering if it rains via Siri shortcuts, or turn your water on or off using Siri.
Thread is an emerging connectivity standard for smart home devices. The protocol creates an intelligent mesh network across your home that makes devices more reliable, responsive, and extends the range of the network.
Eve has slowly been rolling out Thread support to both existing devices that contain the requisite chipset as well as introducing new devices that support Thread from the start. Alongside Eve Aqua, Eve now offers its Door & Window contact sensor and Eve Weather for a total of three Thread-enabled devices for U.S. and Canada users.