Spotify announces 'Car Thing' smart music player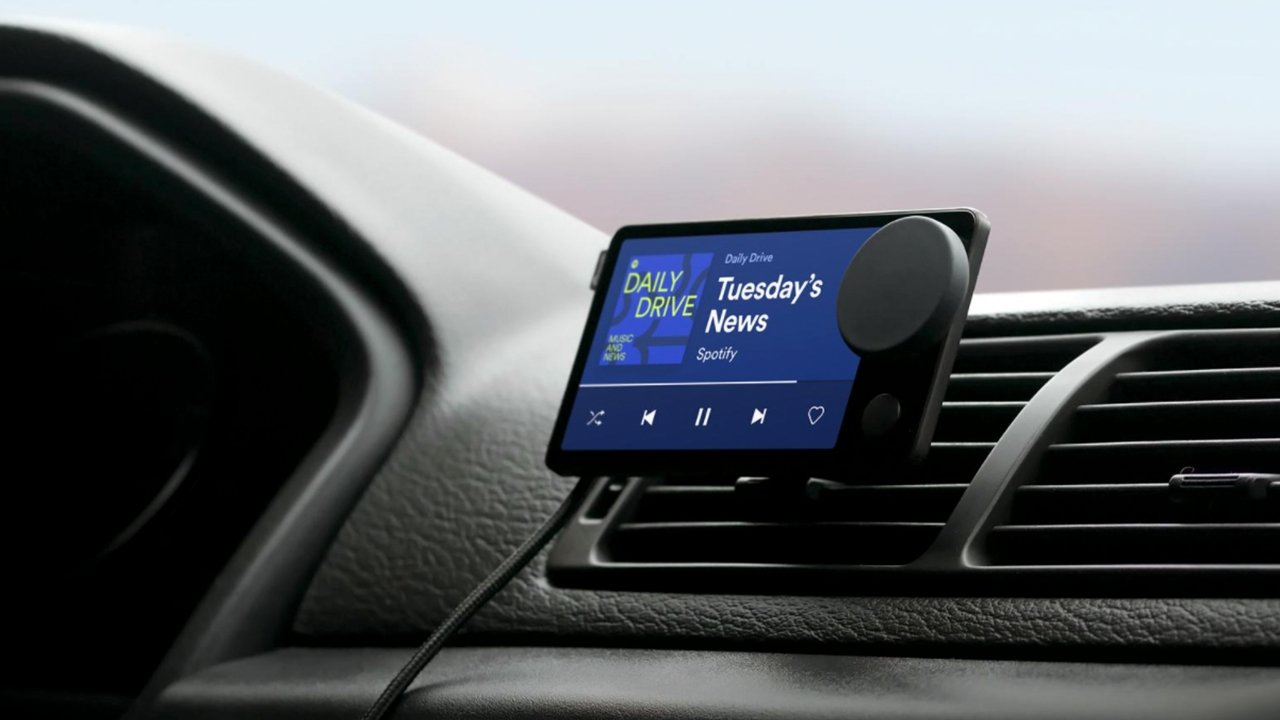 Spotify Premium subscribers will soon be able to take easier navigation of their tunes to their cars, thanks to Spotify's new "Car Thing."
Car Thing connects to a user's car via Bluetooth, AUX, or USB cable and enables them to play music and podcasts from Spotify Premium through their vehicle's speakers. It's powered by a car's 12V power outlet and can be mounted on the vehicle's dashboard, in a vent, or the CD player via the three included mounts.
The device features a "Hey Spotify" hands-free control system, similar to Apple's "Hey Siri." It also boasts a touch screen and a tactile dial that users can use to navigate through music. Four preset buttons allow users to access favorite artists, playlists, stations, and podcasts.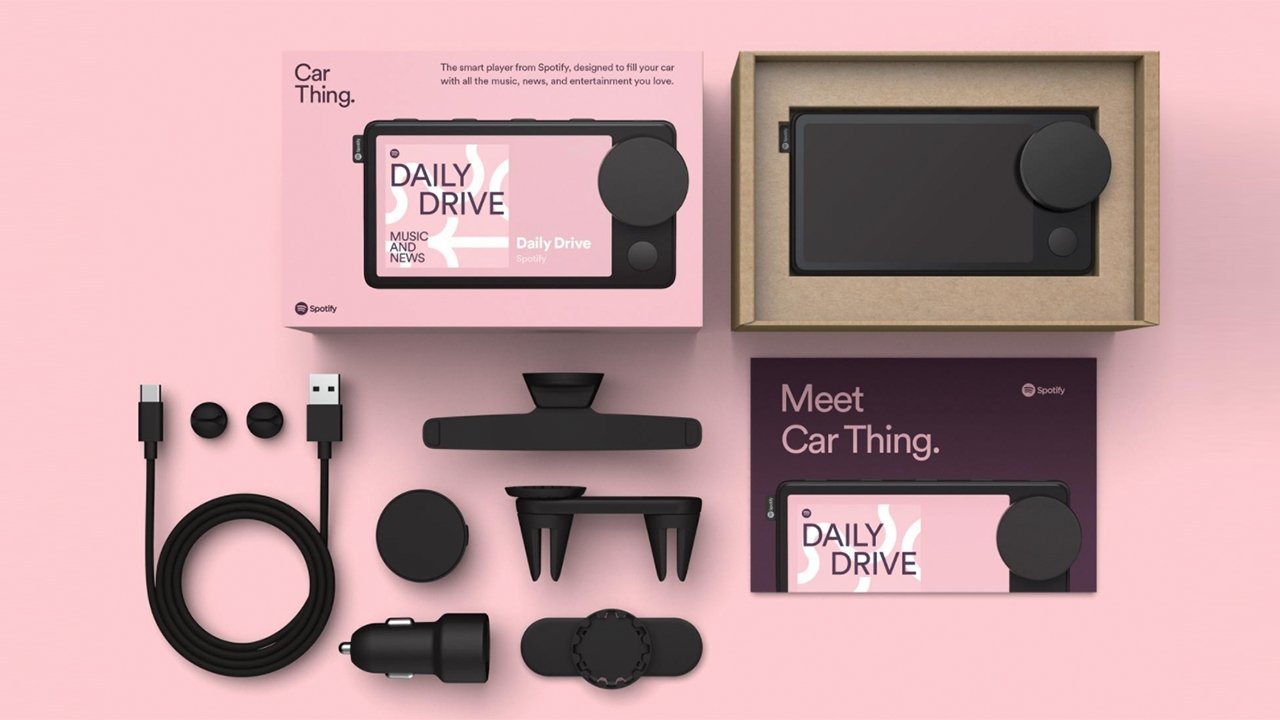 While Spotify claims that Car Thing leaves your phone free to do "phone things," that isn't entirely true — the device does not have a built-in WiFi plan. This means that Car Thing will still need to connect to the Spotify app on your smartphone to play music and draw from your mobile data plan. It also requires a Spotify Premium plan, which costs $9.99 a month or $4.99 a month for students.
Spotify's Car Thing isn't out yet, but users can sign up to be notified when it goes on sale. Spotify will initially make the device available for those in the United States, with the device priced at $6.99 or $14.99 for those in Hawaii and Alaska. Spotify will raise the price to $79.99 after the initial purchase period.