Apple launches new wireless Magic Keyboard for Mac with Touch ID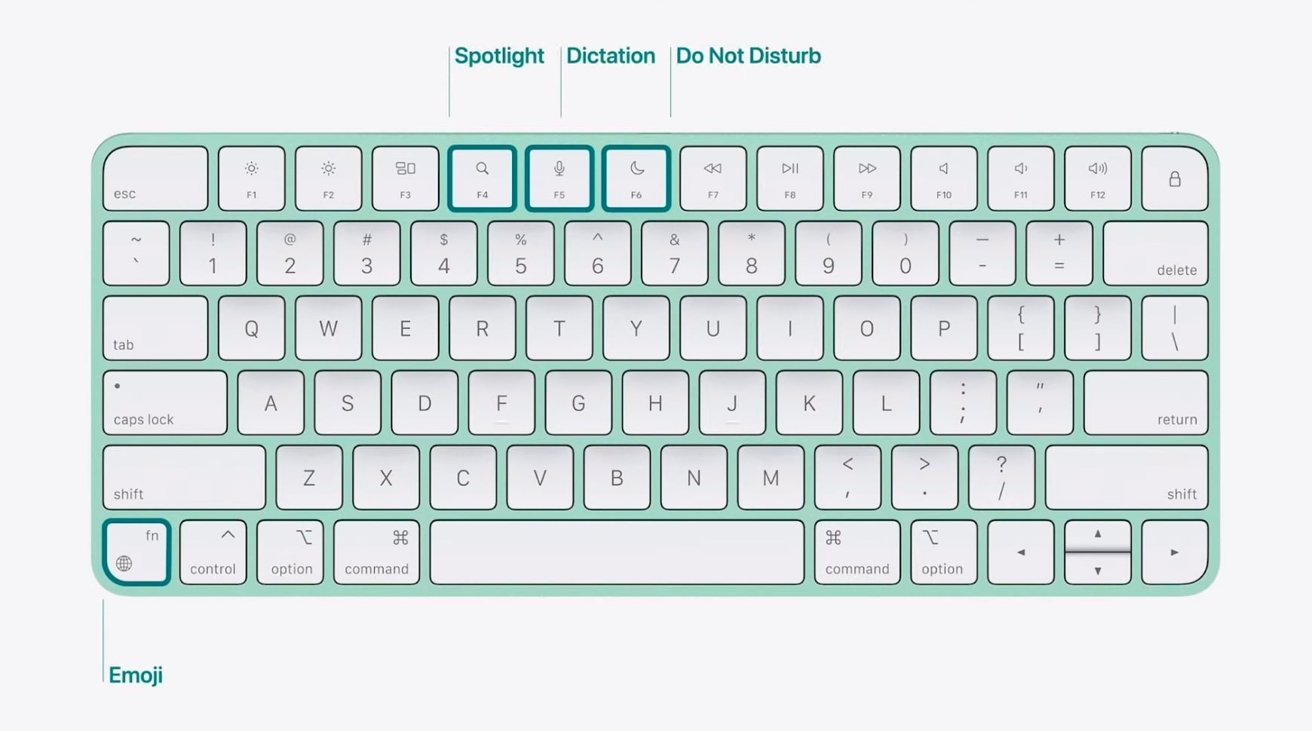 Apple has launched a new version of the Magic Keyboard for Mac, adding Touch ID for password-free unlocking of macOS for the first time.
Launched as part of its iMac refresh during the "Spring Loaded" event, Apple's new Magic Keyboard brings with it a few changes that make the keyboard more useful to users.
Chief among the changes is the addition of Touch ID, bringing over a technology that has been available on the MacBook Pro to desktop Macs. Having its own Touch ID sensor, it creates a secure channel to the Mac's secure enclave to protect the authentication process.
The keyboard also includes function buttons that can be used to trigger Spotlight, Dictation, and Do Not Disturb. To the bottom left, the Function button can also be used to start typing emoji characters.
Apple has also designed the keyboard to have an enclosure that color-matches with the iMac for a unified appearance. Versions are also available with the Numeric Keypad.
Alongside the Magic Keyboards, Apple also updated the Magic Mouse and Magic Trackpad to include the extra color options.
While Apple will be supplying the Magic Keyboard and Magic Mouse with the new iMac, it is unclear how much the updated versions will cost when bought separately.