Apple restricts offensive AirTag engravings, including emoji combinations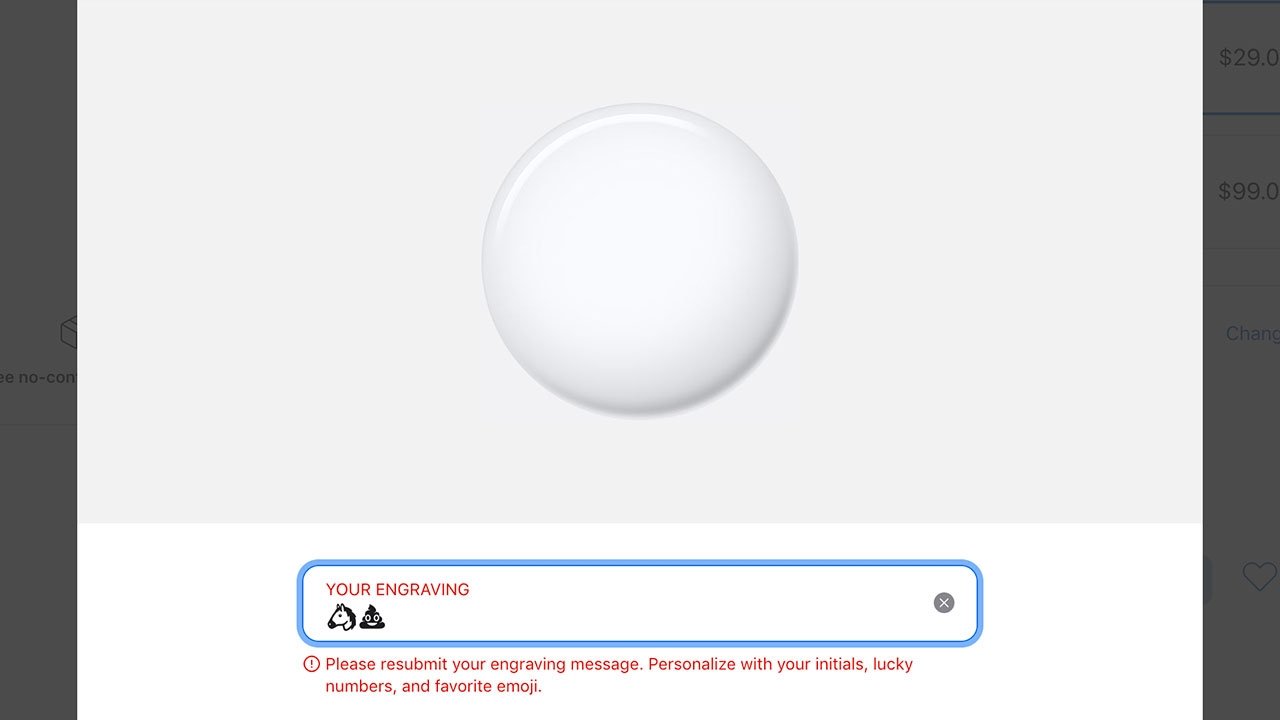 AppleInsider is supported by its audience and may earn commission as an Amazon Associate and affiliate partner on qualifying purchases. These affiliate partnerships do not influence our editorial content.
As is Apple's wont, the company is restricting customers from engraving AirTag with potentially offensive text or emoji characters, lest the unwashed masses sully its sterling reputation.
Like other Apple products, AirTag can be custom engraved from the factory for easy identification. The option is a welcome addition for a device that will likely find its way onto a variety of commonly lost items, from bags to keychains.
AirTag is big enough to accommodate up to three emoji or four text characters, but as The Verge points out, Apple restricts users from deemed inappropriate content. For example, a horse with a "pile of poo" emoji is prohibited, while other animal-poo combinations are allowed.
Four-letter expletives, derogatory terms and other questionable text are similarly blocked.
The same restrictions have applied to Apple's free engraving service for years, but the policy could surprise those who have yet to use the service. Considering AirTag's relatively low price and use case, more people are likely to have the device engraved with a special mark to claim ownership or denote a specific tracked item.
Prospective buyers can preview engravings on Apple's AirTag purchase page.