Spotify, Tile, Tinder App Store complaints are solely business grievances, Apple says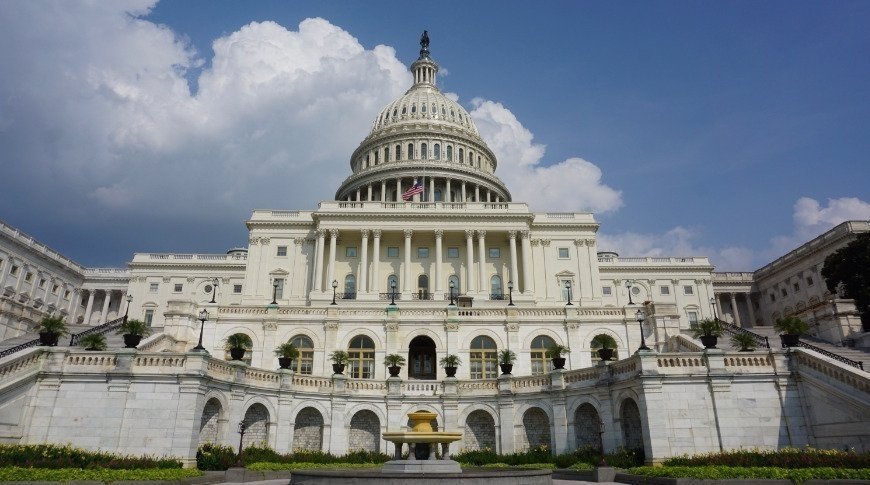 Apple has told the Senate Judiciary Committee that complaints alleging that the App Store is anticompetitive, are based solely in business grievances.
Following his previous hearing testimony, Apple's Chief Compliance Officer Kyle Andeer has formally written to the US Senate Judiciary Committee's Subcommittee on Competition Policy, Antitrust, and Consumer Rights. Expanding on his verbal arguments, Andeer lists in detail why Apple believe that complaints from Spotify, Tile, and Match, are motivated by grievances instead of genuine anticompetitive concerns.
"I appreciated the opportunity to appear before the Subcommittee last month," wrote Andeer, "and I ask that the Subcommittee include this letter in the record to ensure that there is an accurate reflection of the facts considered, particularly regarding specific allegations made against Apple at the hearing."
The full letter can be read below.
Spotify complaints
In a point by point, and company by company, rebuttal, Andeer's letter begins by disputing three specific complaints asserted by witnesses that Spotify presented at the hearing. Regarding Spotify's complaint that App Store fees are too high, Andeer said they "meet or beat" comparable industry charges.
"Spotify... pays a commission on less than one percent of its premium subscribers," wrote Andeer. "When Apple reduced commissions applicable to Spotify, Spotify did not reduce its prices for its customers, notwithstanding Spotify's witness' testimony that 'paying Apple's 30% tax... would have forced us to raise consumer prices.'"
Witnesses for Spotify also claimed Apple has a gag order, or an anti-steering practice, whereby developers cannot tell customers about alternative ways of paying.
"In fact, Apple does not prohibit developers from communicating with their customers," continued Andeer. "Apple simply says that developers cannot redirect customers who are in the App Store to leave the App Store and go elsewhere— just as Apple cannot put a sign in the Verizon store, telling customers to buy iPhones directly from Apple instead."
Match/Tinder complaints
According to the letter, first spotted by 9to5mac, Tinder's complaints included a claim that Apple rejects apps without explanation. It included an example of how, allegedly, an update to Tinder was held in review for two months without Apple explaining why.
Andeer says, "that is not accurate."
Tinder submitted an update to Apple in June 2019 that included both an update to the app's subscription pricing and the "Traveler Alert" for members of the LGBTQ+ community. Apple explained that Tinder's new subscription pricing would violate FTC rules because Tinder did not make clear to customers that they would be charged for the full six-month subscription rather than a monthly charge. For one month (not two), Apple engaged in communications with Tinder, asking it to comply with fair consumer pricing rules and explaining that once changes to the description of subscription pricing were made, the updates would be approved.

Tinder complied, and in July 2019 the updates, including the "Traveler Alert," were approved. This is an example of Apple engaging in extensive discussions with a developer to ensure that the developer's app is made available to customers and that the App Store remains a safe and trusted place for consumers.
Tile complaints
Tile makes tracking devices and alleges that Apple's new AirTag represents unfair competition. Among the issues raised by Tile's witnesses was a complaint that Apple keeps certain technology, such as Ultra WideBand, for its own devices.
"However, Apple constantly makes features, functionalities, and APIs available to third-parties for their own development," wrote Andeer, "and weeks ago, Apple publicly announced that a draft specification of UWB for chipset manufacturers will be released later this spring."
Tile further claimed that as Apple had sold its tracking devices in Apple Stores, Apple has details of its retail information that it then used to help develop AirTags.
Years ago, Apple had some information about how Tile products sold in Apple's retail store. It did not sell well. Tile sells its products through dozens of retailers around the globe and its own website. Any information from Apple Store retail sales is both very limited and very outdated and likely no different from the information other brick-and- mortar stores have about products sold in those stores.

Nonetheless, Apple has never used any of that information in any decision-making related to AirTags.
Apple's position
In 7 pages and 4,000 words — plus supporting documentation totalling over 15,000 words — Apple says the App Store has been a boon for developers. "We're proud of the store we've built," wrote Andeer. "The result has been extraordinary, with the App Store supporting about 2.1 million American jobs."
"The developers who testified at the hearing were among some of the largest and most successful on the App Store, and their testimony was focused more on grievances related to business disputes with Apple than on competition concerns with the App Store.

Rather than demonstrating a problem with competition, these witnesses— representing companies that have thrived in Apple's ecosystem— showcased how Apple and the iOS ecosystem foster competition."
.
Apple's full letter to the Committee