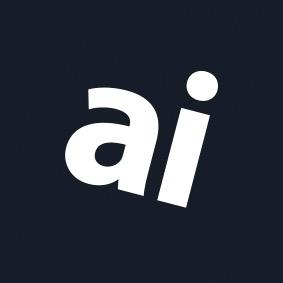 Why you can trust AppleInsider
2021 2nd-Generation Siri Remote Review: The star of the show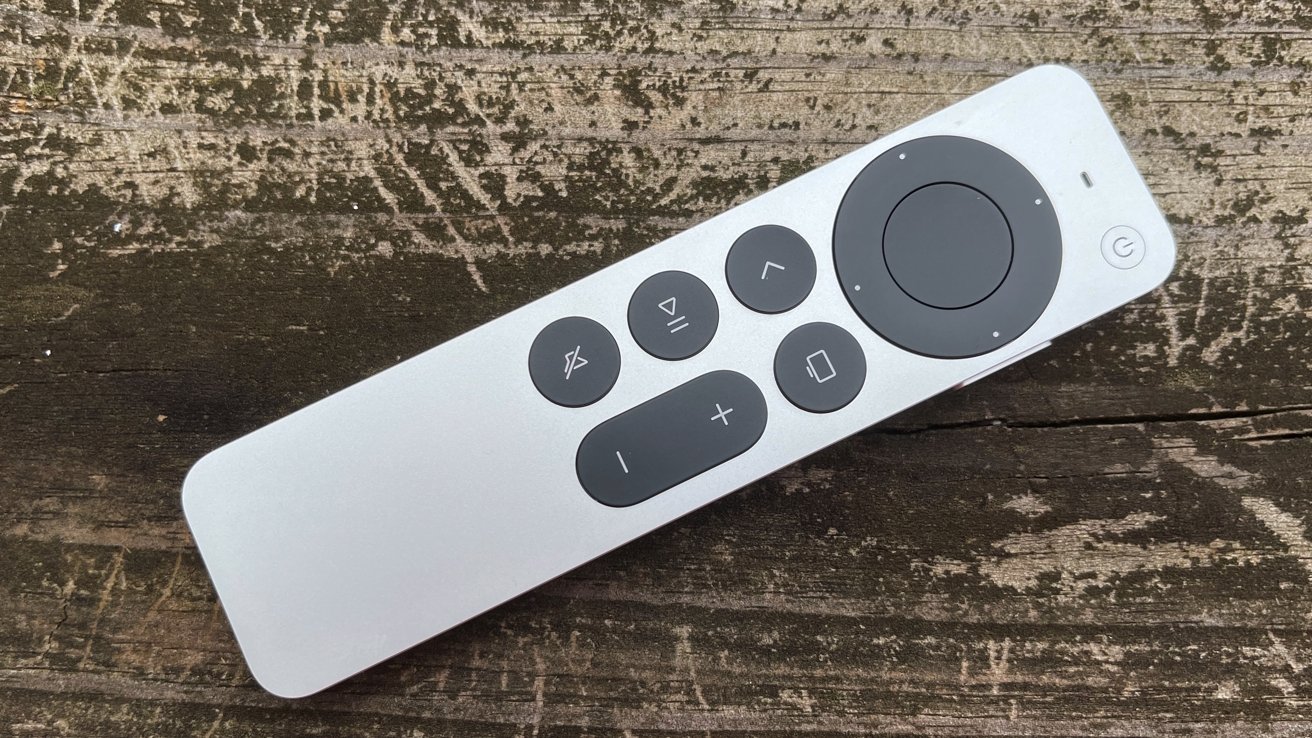 ---
The revamped 2021 Siri Remote is the best thing about the new Apple TV 4K. And since it's sold separately for $59, those who have the previous 2017 Apple TV 4K can save themselves over $100 and get the only thing that really matters.
I'll come out and admit it: I didn't hate the previous Siri Remote. At least, not with the fire of a thousand suns that others seemed to feel.
I will concede that it had its problems, including a penchant for slipping into my couch cushions with its svelte design, or for being picked up upside down in the dark.
But for the most part I enjoyed the touchpad interface, long battery life, and simple layout.
So when Apple announced a new remote, offering a strange sounding hybrid of click buttons and touchpad, I was skeptical.
That skepticism was unfounded, and I'm happy to report that the new 2021 Siri Remote offers everything that I enjoyed about the previous hardware, but with a number of welcome upgrades and improvements that make this the far superior accessory.
Touching, clicking and scrolling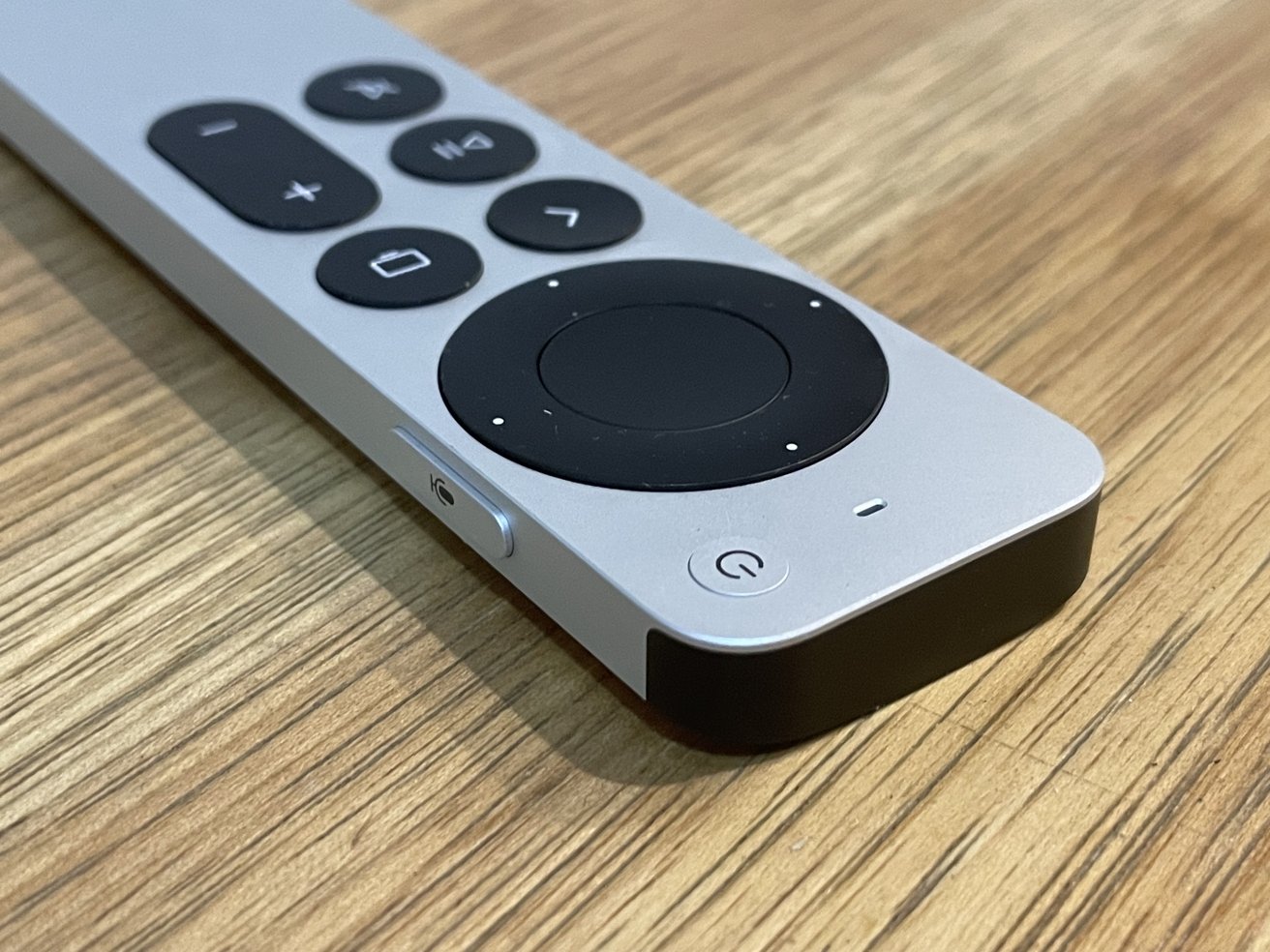 The top of the previous Siri Remote was a clever design that mimicked the trackpads of Apple's Mac lineup — a smooth, large surface that allowed for swiping and clicking. Although it was elegant, it turned out this was not a great interface for some basic activities you'd expect to do with a TV remote, like fast forwarding and rewinding.
The old Siri remote and its swiping worked fine when jumping around the home screen. But when it came time to do finer activities, like entering text on the screen, it was a chore at best and frustrating at worst.
The new touchpad looks more like a legacy Apple TV remote than the previous Siri Remote, but despite its appearance, it still offers largely the same functionality. Though the touchpad now has a series of buttons, including a ring around the outside that can be clicked for directional navigation, the whole surface is touch enabled.
The result is the best of both worlds. Those who like swiping can continue to do so, as dragging your thumb from one end of the circle to the other works just as the old remote did. And if you're having trouble with finer activities like entering text, simply clicking the outer wheel to move one letter over works great. And pressing the center of the wheel serves as a select button, as you'd expect.
The new 2021 Siri Remote also adds a third way of interacting with content — one that harkens back to the days of the original iPod. The outer navigation wheel, being touch sensitive, can also be used as a scrub wheel, allowing users to more easily fast forward and rewind content with precision, and again addressing a shortcoming of the previous touchpad.
Scroll wheel scrubbing does come with a very brief learning curve.
It took me a few tries to figure it out, as I would try using the scroll wheel without pausing and holding my finger on the wheel. This led to an odd back-and-forth yo-yo, where instead of scrolling in one direction, the content was swiping back and forth in time. Similar complaints and issues with this have been expressed on Twitter since the Siri remote launched, and it still doesn't always work right in third-party players like Disney+ and Netflix.
The truth is, once you figure out that you need to hold your finger on the wheel for a half-step before the scrub UI element shows up on the screen, the action becomes second nature. As with all new hardware and interfaces, you'll need to learn a new trick, but in typical Apple style, it's simple and intuitive.
Notably, the touchpad/navigation buttons — even though the space for them is smaller — still support multi-touch. This allows for two-finger scrolling if you're using your remote as a trackpad for a remote desktop client, like Moonlight.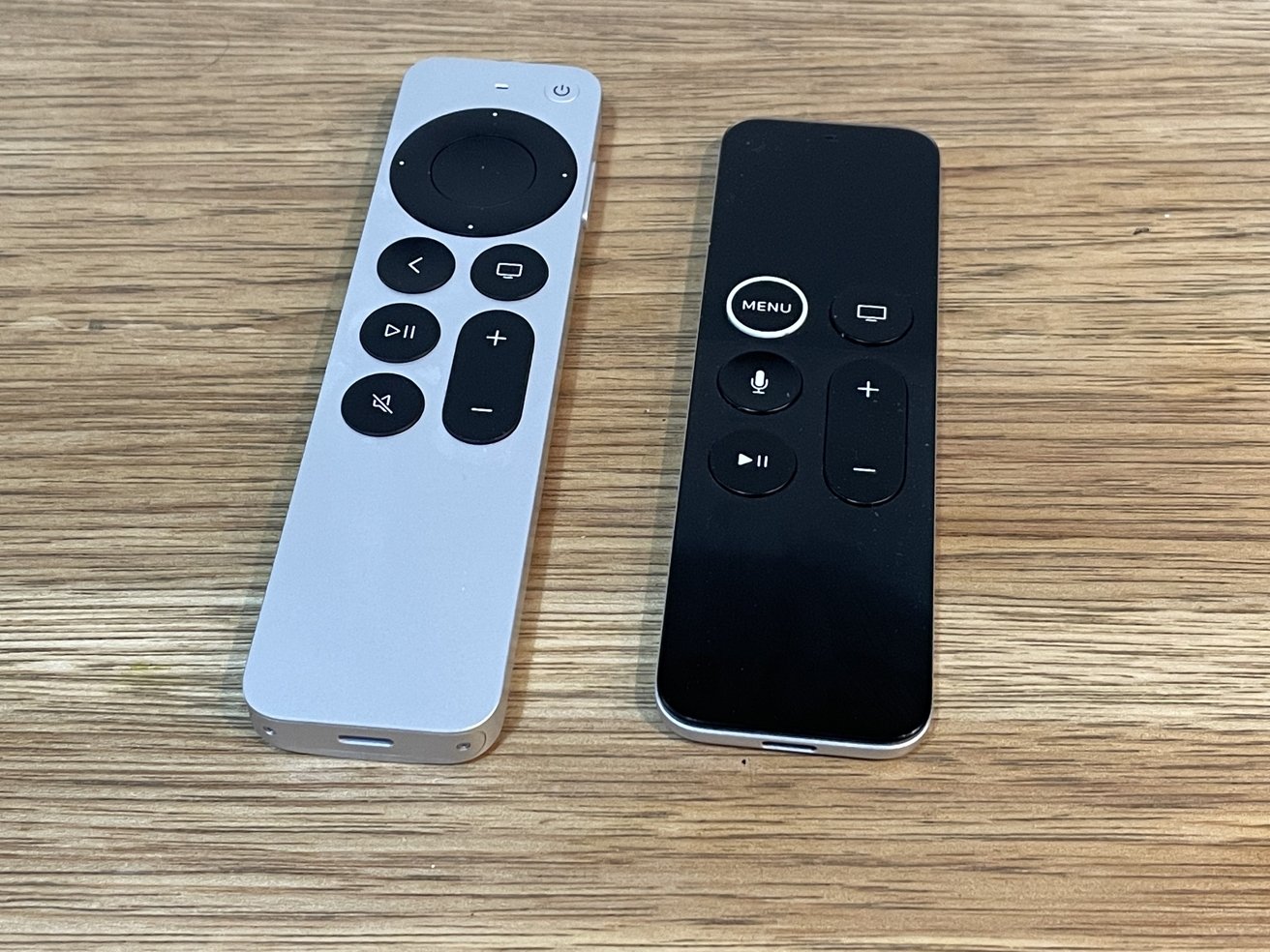 While the previous Siri Remote was a svelte — and slippery — combination of glass and aluminum, the new model goes all-in on aluminum and is considerably thicker, at a height of 5.4 inches and width of 1.4 inches. It has sharp edges along the top that may bother some, but I found that for a device that I won't be holding for more than a few seconds to change channels or adjust the volume, I appreciated the grippiness of the edges.
The remote adds two new buttons, most notably a Mute button that lives in the lower left corner. As before, the new Siri Remote will control other devices in your entertainment center, such as a receiver with volume controls and the new mute button, thanks to the inclusion of a legacy infrared transmitter.
The other new button is a small power button that lives in the upper right corner of the remote, and can turn your Apple TV and the rest of your entire entertainment center on and off when set up correctly.
In hindsight, it's kind of baffling that the previous Siri Remote didn't include buttons for Mute or Power, seeing as how these are very basic, expected functions when using a television set.
To accommodate for the fact that the face of the 2021 Siri Remote is a little bit busier, Apple has moved the dedicated Siri button to the right side of the device. This is identical to how users invoke Siri on any newer iPhone.
In a change that may bother longtime Apple TV users for all of five minutes, the Play/Pause button was moved up one space on the left side. If you're used to instinctively pressing it at the bottom left corner, you may find yourself accidentally hitting Mute a few times.
Finally, the 2021 Siri Remote once again charges via a Lightning cable, which ships in the box with both the Apple TV 4K, and the standalone purchase of the second-generation remote.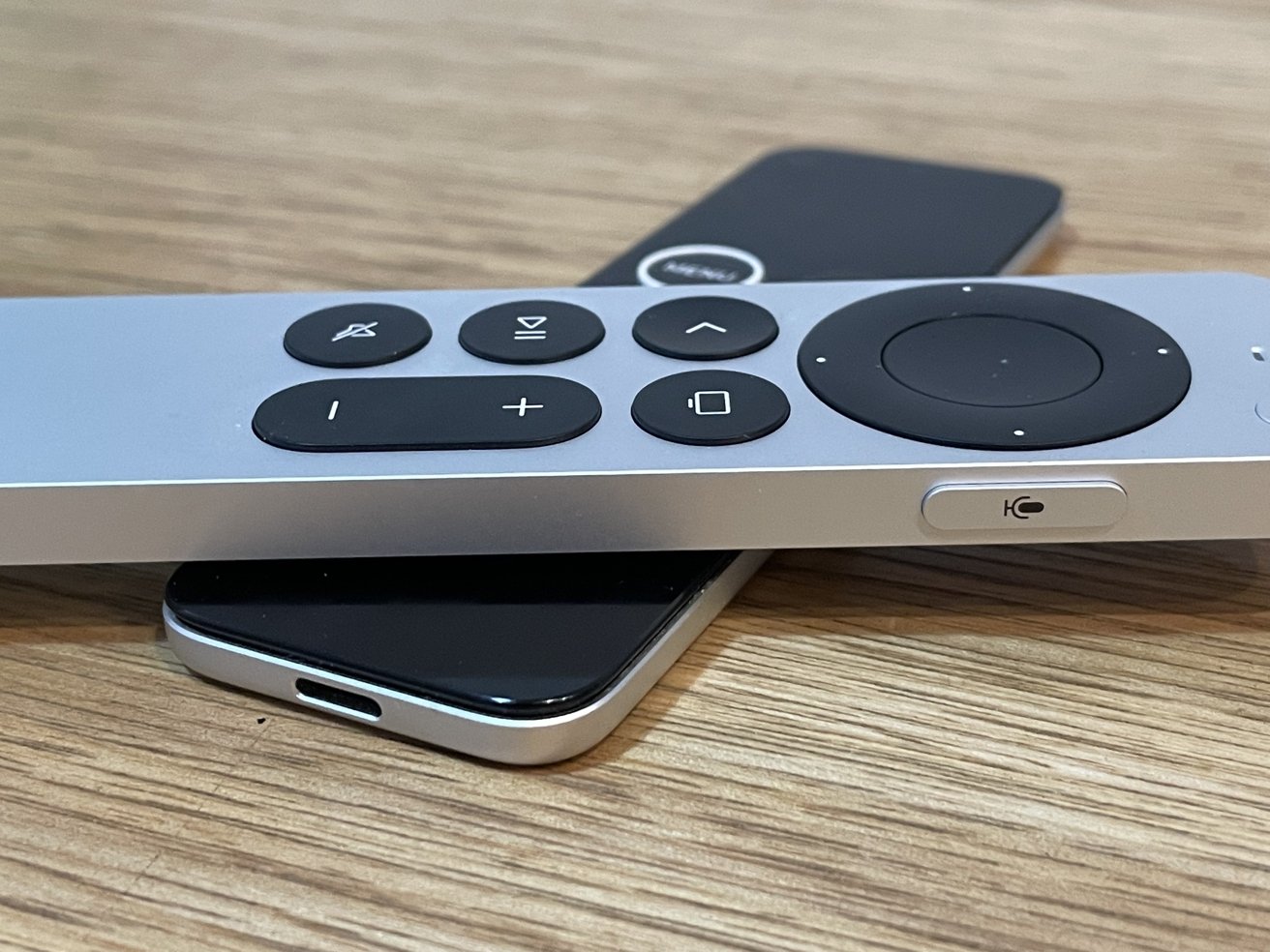 The only thing the new second-generation Siri Remote lacks that its predecessor offered was gyro controls. When the first Siri Remote was unveiled, Apple tried to position it as a potential game playing interface, selling a wrist strap and showing how Wii-like games could be played with the remote.
This never took off, and anyone who is playing games on an Apple TV should just buy a standard controller. It is unlikely that most people who buy the new 2021 Siri Remote will miss motion controls.
The revamped Siri Remote also arrives alongside the launch of Apple's AirTag and the expanded "Find My" network. This led to hopes that Apple would include a U1 chip and allow users to say "Hey Siri, find my Siri Remote." No such luck, however.
The buttons on the new Siri Remote are also audibly clicky. They don't bother me in the least, but one of the team at AppleInsider complained that they sounded "cheap."
And, of course, there are the aforementioned learning curves with scrubbing through content and a newly placed Play/Pause button. But really, that's about it. If you want more from your remote, find something with a full number pad, or buy a Harmony before Logitech stops manufacturing them. If you're looking for something to control your Apple TV that offers all of the basic functionality you might need in a compact and convenient remote, I doubt these shortcomings will be seen as dealbreakers.
Apple knew it had something good here — which is why you can buy it on its own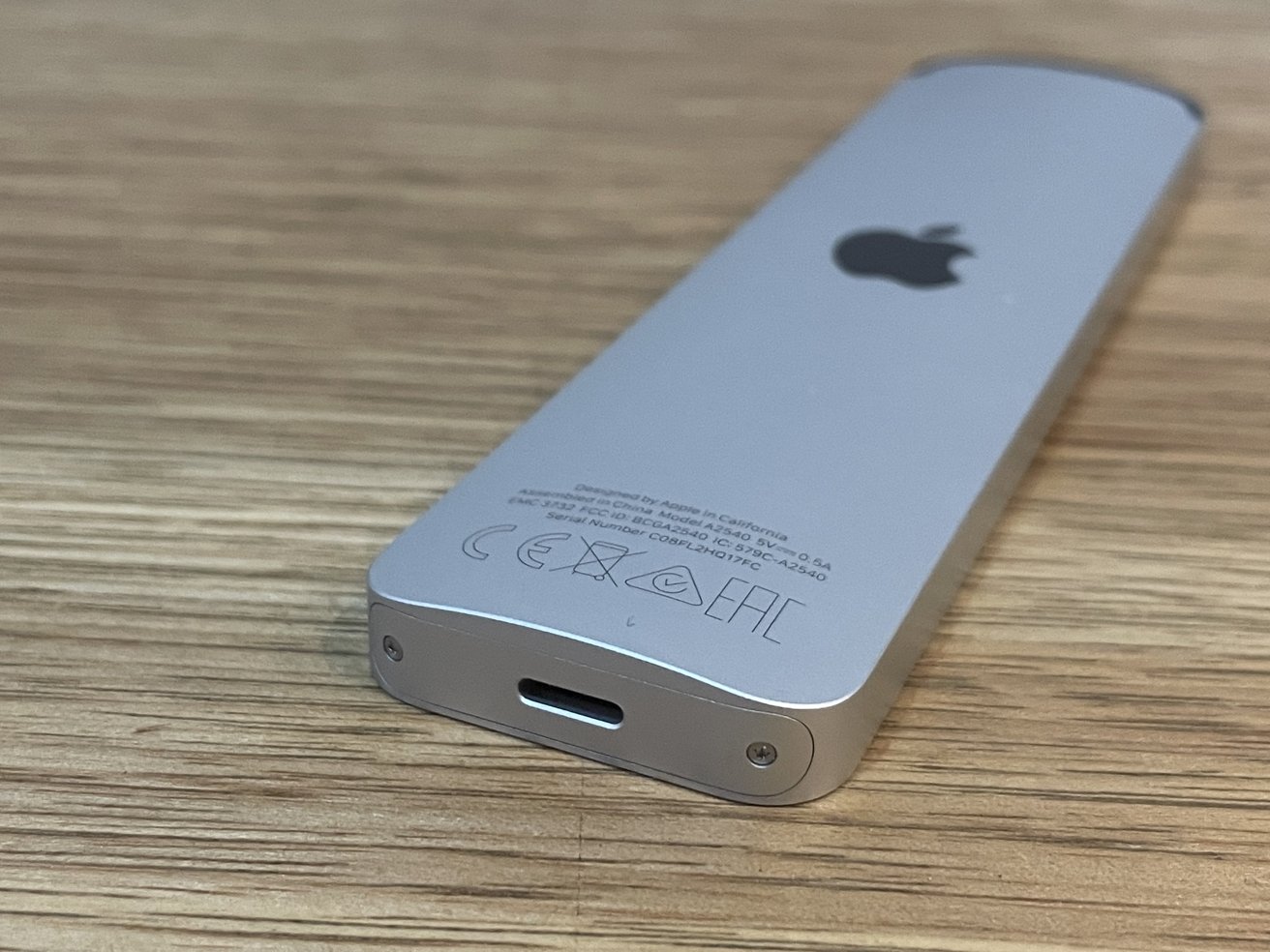 We decided to break out the Siri Remote as its own separate review from the new 2021 Apple TV 4K because, quite frankly, the upgrades in the new Apple TV will be so small and insignificant for most users that it doesn't make sense for them to plunk down $179 for an entirely new set-top box.
The new second-generation Siri Remote, on the other hand, is appealing, and probably makes sense as an upgrade for those who are so infuriated by the previous model that they want to send it sailing out of their window.
The main rub here is the price — at $59, it's not cheap. For a few bucks more, you could get a Logitech Harmony, which would control all of your devices and offer more input options, like a number pad. If you have an elaborate home theater setup of which the Apple TV is just a small part, this may be the better route.
But if you're primarily or exclusively using your Apple TV, the new 2021 Siri Remote is an improvement in almost every way, addressing most — if not all — of the complaints about the previous model, without sacrificing some of the functionality that made the previous model unique and intuitive. It's highly recommended.
Score: 4.5 out of 5