Amazon's Eero 6 router lineup gets HomeKit support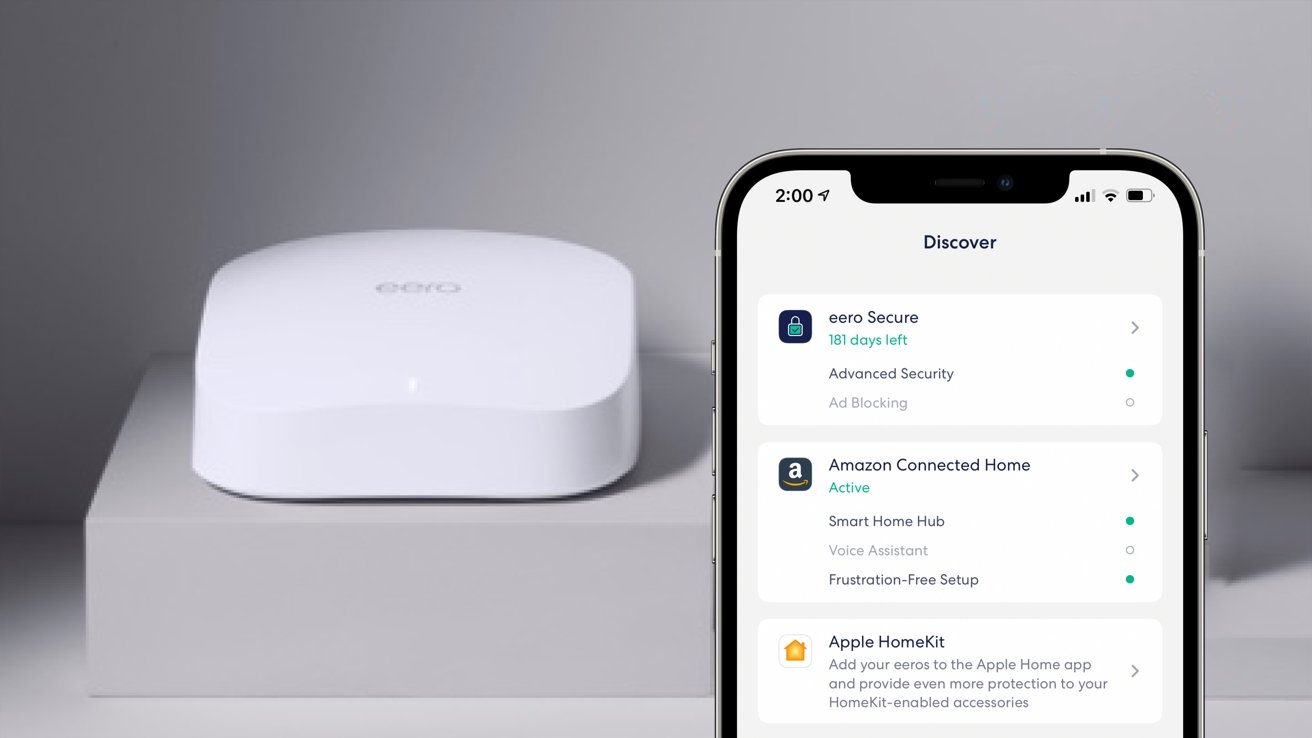 AppleInsider may earn an affiliate commission on purchases made through links on our site.
Amazon-owned Eero has updated its latest routers to support Apple's HomeKit smart home platform after upgrading its last-gen devices in 2020.
In November 2020, Amazon launched its Eero 6 lineup consisting of the Eero 6 Pro, Eero 6, and the Eero 6 Extender. While the preceding Eero routers supported HomeKit at the time, the new models did not at launch.
A half-year later, Amazon has followed through in supporting HomeKit via a free firmware update for the popular mesh routers, which is gradually rolling out to owners of the devices. To date, only Belkin-owned Linksys and Eero have implemented HomeKit on their Wi-Fi routers.
Users that have HomeKit-enabled routers are able to more securely protect their network and smart home in part by limiting what network access smart home devices have. Devices can be unrestricted, limited to communicating with only the manufacturer's servers for the purpose of software updates or third-party app features, or limited to only communicating on your local network.
This prevents them from sending sensitive home data to suspicious servers or from others gaining outside access. Devices that work solely with HomeKit are locked down and don't strictly need a HomeKit Router for security, but some devices support multiple smart home platforms or store data on outside servers which users may want to limit.
How to enable HomeKit on the latest Eero routers
Be sure your routers are fully up to date from within the Eero app
Tap on the Discover tab
Tap Apple HomeKit
Tap Set up HomeKit
Follow the prompts within the Home app to ensure desired settings for individual devices or categories
Eero's latest HomeKit routers are available now from Amazon in several configurations.