Lack of 'creativity and enthusiasm' prevented big tech antitrust law overhaul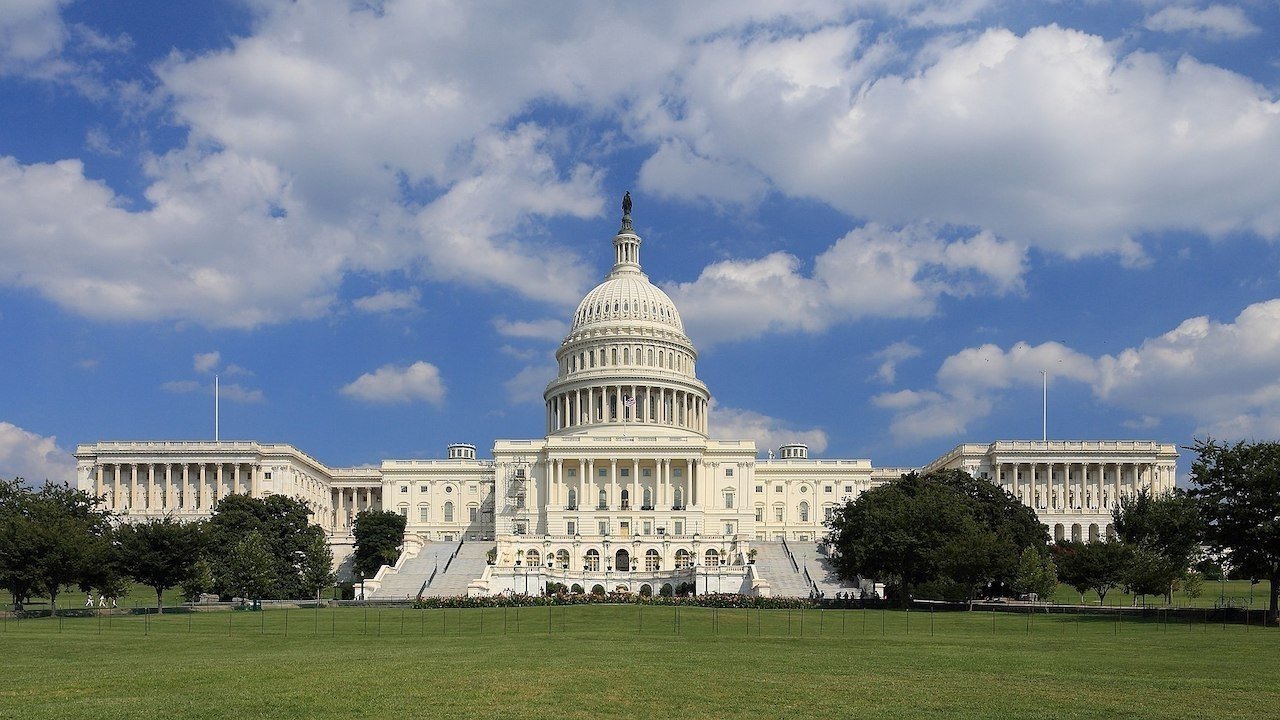 The CEOs of big tech companies like Apple have been "allowed to do whatever they want," according to Representative David Cicilline in an interview over a series of antitrust bills taking aim at the tech giants.
In early June, a collection of five bills were introduced by U.S. House lawmakers, aimed at introducing changes to antitrust legislation. The bills cover a range of topics that have received antitrust attention, including affecting how Apple could operate the App Store and even what apps it bundles with iPhones in iOS.
During an interview for the New York Times' "Sway" podcast Congressman David Cicilline (Dem-RI) outlined the aims of each bill, as well as why the U.S. government is moving to make major changes in antitrust law. The bills are set to start being reviewed by late June.
"Congress really has not done its job over the last decade or more in the area of antitrust," said Cicilline. "There's not a good explanation, other than I think what happened is these were American companies that were viewed as great innovators that were providing interesting goods and services. And I think the attitude was sort of leave them alone and just let them flourish."
Cicilline doesn't think many lawmakers "understood the implications of the kind of market power, the monopoly power that these companies were developing over time." A lack of "deep understanding" of tech may have been one of the issues that caused the stagnation, meanwhile the high economic power "translates to significant political power."
Antitrust agencies weren't "sufficiently creative or enthusiastic about the work," he offers, while the country didn't have a "Congress that provided enough funding to those agencies." What's changed thinking is that "people are beginning to experience and understand more directly what the consequences are."
The strategy in providing five bills in tech was because it was the area with the greatest level of bipartisanship, while using five smaller bills was to "diffuse some of the attack rather than having everything in one single bill that all the opponents can point to."
Accquisitions and arrogance
In covering the five bills, the Platform Competition and Opportunity Act received a lot of attention, a bill that could prevent tech giants from acquiring other platforms that pose a "competitive threat."
In responding to an email from Facebook CEO Mark Zuckerberg talking about the "landgrab strategy" about copying, killing, and acquiring companies, the congressman was unapologetic for the bill's existence.
"These are companies and CEOs that have been allowed to do whatever they want" said Cicilline. "They've engaged in business practices that have been completely unregulated. They've been allowed to acquire competitors, destroy competitors, favor their own goods and services, engage in very anti-competitive conduct without any consequence."
On the Zuckerberg comments themselves, he adds "It didn't surprise me that some of that arrogance would be reflected in emails."
The Merger Filing Fee Modernization Act would update filing fees for the first time since 2001, and could raise an extra $135 million in its first year. The reason for it is to ensure the antitrust enforcers "have the resources they need to do this enforcement work."
When pressed on how the enforcers are seemingly outmatched, Cicilline mentions the size of the companies and their interest in defending a lucrative ecosystem. "They're competing against a government agency that has very, very limited resources," he admits.
Facebook's $5 billion fine is raised, with interviewer Kara Swisher revealing an FTC staff member told her the settlement was because the FTC didn't have the resources to fight and push for a higher fine.
Cicilline called it "appalling, but we have a responsibility to make sure that excuse is never used again, by providing the resources that are necessary."
User data subpoenas
At the end of the interview, the subject of subpoenas for Apple user data was raised. Along with insisting there to be "a complete investigation by the Inspector General," he offered that Apple could have done more to fight the subpoenas in the first place.
"But the question is do they contest that, did they have a responsibility to contest on behalf of their users? That's the problem of a company having this much power, this much data. And did they bother to contest or object in any way, or look closer, or did they just do it to facilitate what they knew the president's administration wanted?"
He adds tech companies presumably have a view on whether they should submit to subpoenas for user data as freely as it seemed. On whether tech companies should testify, Cicilline said it would be "very helpful to hear from them,"
Keep up with everything Apple in the weekly AppleInsider Podcast — and get a fast news update from AppleInsider Daily. Just say, "Hey, Siri," to your HomePod mini and ask for these podcasts, and our latest HomeKit Insider episode too.

If you want an ad-free main AppleInsider Podcast experience, you can support the AppleInsider podcast by subscribing for $5 per month through Apple's Podcasts app, or via Patreon if you prefer any other podcast player.

AppleInsider is also bringing you the best Apple-related deals for Amazon Prime Day 2021. There are bargains before, during, and even after Prime Day on June 21 and 22 — with every deal at your fingertips throughout the event.