John McAfee dies in Spanish prison following extradition order to US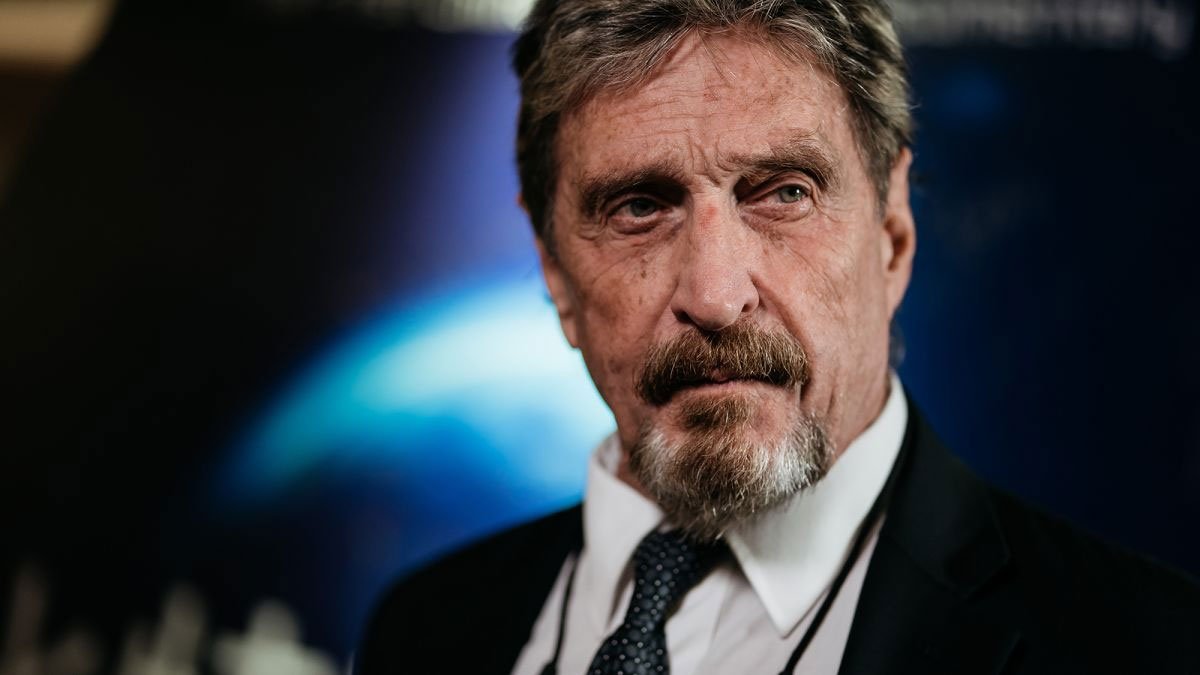 AppleInsider may earn an affiliate commission on purchases made through links on our site.
Eccentric software mogul John McAfee, best known for a suite of antivirus programs that bore his name, died in a Spanish prison Wednesday after a court in that country authorized his extradition to the United States. He was 75.
According to McAfee's lawyer, who confirmed details of his death to Reuters, the British-born technology trailblazer hanged himself in his Barcelona prison cell.
Hours before his body was discovered, a Spanish high court approved McAfee's extradition to the U.S., where he would face tax evasion and fraud charges. He was arrested in Spain in 2020 after U.S. prosecutors accused him of failing to file tax returns between 2014 to 2018. In October, the Securities and Exchange Commission charged him with promoting various cryptocurrency offerings on Twitter — activities for which he received some $23 million — without disclosing that he was being paid to do so, The New York Times reports.
The Spanish court on Wednesday denied McAfee's plea for immunity citing political persecution.
"The social, economic or any other relevance the defense claims the appellant possesses does not grant him any immunity," the ruling stated, according to The Times.
For his part, McAfee claimed he paid "millions of dollars in taxes" and said the U.S. tax evasion charges stemmed from an ideological conflict. In a series of tweets in 2019, he accused the Internal Revenue Service of corruption and revealed that he had not paid U.S. income taxes for eight years. He retreated to his megayacht that same year, living on the seas with his wife and a contingent of security and staff.
McAfee sold his eponymous software company in 2011 and Intel rebranded the product in 2014. He ran for president twice, in 2016 and 2020, as a Libertarian Party candidate.
McAfee had multiple encounters with the law, both in the U.S. and abroad. In 2012, while living in Belize, he was arrested on drug and firearm charges and later fled from his home after being named as a person of interest in the murder of his neighbor. He was arrested in Guatemala after entering the country to seek political asylum.
In 2016, McAfee offered to decrypt an iPhone used by a suspect in the San Bernardino terrorist attack, saying the Federal Bureau of Investigation lacked the expertise of his team. Nothing came of the proposition.
An avid tweeter, McAfee's missives are now fodder for conspiracy theories. In tweets posted in 2019 and 2020, McAfee said he would not kill himself and alludes to a supposed government assassination plot.
"Getting subtle messages from U.S. officials saying, in effect: 'We're coming for you McAfee! We're going to kill yourself'. I got a tattoo today just in case. If I suicide myself, I didn't. I was whackd. Check my right arm," a tweet from 2019 reads.