Hands on: Xbox Cloud Gaming on iPhone and iPad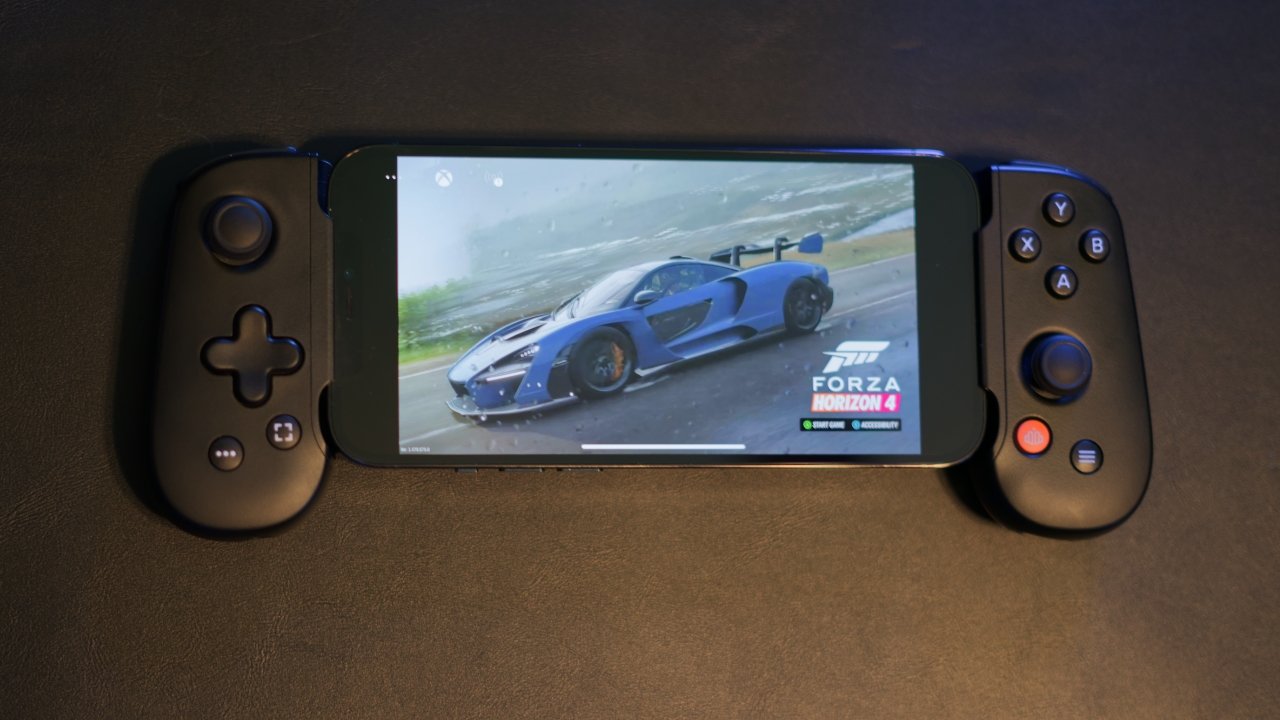 Microsoft has made Xbox Cloud Gaming on iPhone and iPad available to all of its Xbox Game Pass Ultimate subscribers, but the service still needs polish to live up to the hype.
Xbox Cloud Gaming is the latest game streaming service to be added to mobile Safari. Apple's App Store guidelines prevent services from having a native app, so Xbox and others like Amazon and Nvidia have resorted to using a web app to distribute the service.
Microsoft makes it clear the service is still in a beta phase, but it is available to anyone who subscribes to the $15 per month Xbox Game Pass Ultimate. Once subscribed, setting up Xbox Cloud Gaming on your iPhone or iPad is simple, and the non-native experience isn't overly noticeable in use.
Setting up Xbox Cloud Gaming
Xbox Cloud Gaming will work on any iPhone or iPad updated to iOS 14.4 or later. The setup process works the same way on either device.
To set up Xbox Xbox Cloud Gaming:
Navigate to Xbox.com/play in Safari
Tap the Share Sheet icon depicted by a square with an arrow pointing up
select "Add to Home Screen" from the menu
The browser bookmark will show up on your device home screen
Once you tap on the icon, it will launch a web app in a separate Safari window without the usual app UI. Attach a controller or use a Bluetooth model, and you'll be able to navigate menus from this view.
Select a game to begin playing, though if a game has specific requirements you don't meet, it will warn you. For example, it will tell you if your signal is weak or if you need a physical game controller to play.
Xbox recommends a 10Mbps minimum connection speed with 5Ghz Wi-Fi strength. A wired Ethernet connection is also possible via connected dongles, and it will shave a hair of latency off in most home configurations.
Strict internet requirements are needed due to the nature of game streaming. Rather than downloading a game to your local storage and playing it using on-device processing, you're viewing a remote video stream of a game and controlling it from there.
This means, essentially, you're viewing a H.265 video stream similar to watching a movie on Netflix. The computer in the Microsoft server is doing all of the rendering work and receiving your control inputs over the internet. This system is inherently laggy, but thanks to advancements in computer learning, streaming can come relatively close to running the game locally.
Game Streaming
When everything is working right and you've got a fast connection to your local server, you'll be able to experience games over a network without much error. However, Microsoft's Xbox Cloud Gaming is still in beta, so things can still go wrong even with the best connection.
We discovered through testing that games could perform wildly differently from moment to moment. Our internet connection is over 100Mbps when tested via Ookla with a 10 millisecond to 34 millisecond ping, with 10 milliseconds being more the norm.
The most responsive games tested were ones without complex controls or high-fidelity graphics. The Nintendo 64 port of "Banjo Kazooie" was the best performing game overall.
Shooting games like "Halo 5 Guardians" that require fast response times and precision aiming were playable, but suffered from periodic slowdowns. The lag between controller input and reaction on screen could be counted in seconds at times, but this wasn't a constant issue.
We were able to enjoy extended sequences of uninterrupted gameplay without much issue, but sometimes the game would become unresponsive for a moment. When playing an intense game like a first person shooter, a moment of interruption can result in frustrating failure.
Sometimes the screen would black out then the game would return, but without audio. Other times we'd move a joystick and have the character react much later, often resulting in drunken movements as we try to compensate for the delayed response.
Racing in "Forza Horizon 4" gave the best showcase for game streaming we could find in the catalog. Despite the graphics blurring into a muddy mess around the vehicle, controls responded quickly, and the game looked great — until it didn't.
A game like "Forza" is built around fast moving environments and intense lighting and weather effects. Many of these details are lost over the streaming connection, but the small screen of an iPhone is able to keep the overall image looking crisp.
Racing games require precise steering and rapid brake tapping for proper control of the vehicle. We found that some inputs were completely ignored due to some being lost over the air. We were able to complete entire races without issues, but sometimes a moment of lag would have us veering off the track.
These problems are likely due to the service still being in a beta period. Also, there could be some problems with our internet connection causing some of these dropouts and issues as well. Until we can test this service across a number of networks and devices, it will be difficult to determine how reliable the streaming service is.
When compared to Google's gaming service, Stadia, we found comparable problems. Overall, Stadia felt more polished and the games seemed more detailed during gameplay. However, during more intense moments when battling an enemy or overtaking a racer, the stream would stutter to a crawl and ruin whatever game was on screen.
This is the nature of streaming a game rather than rendering it on your own hardware. Players will need to be ok with the compromises presented by streaming and save more competitive games for dedicated hardware.
Should you try Game Pass?
If you're already subscribing to Game Pass because you're an avid Xbox gamer, then you're already able to try this on your Apple device. Experiences will vary for a multitude of reasons including internet connection, server bandwidth, and population density accessing the service and we can't test every possible scenario.
We enjoyed playing games through Game Pass on Safari despite some of the more irritating issues. Development of the service is still in its early stages, so we expect Game Pass streaming to improve over time.
There are several promotions for Game Pass, one from Xbox itself. New customers can subscribe to Xbox Game Pass Ultimate for $1 per month for the first three months.
If you're looking for a console-like experience out-of-the-box, then we cannot recommend this service yet. Only those who are crazy about gaming and want to be a part of the earliest testing periods of the new service should spend money on Game Pass.
We recommend using a physical controller with a cabled connection or a controller case like the Backbone One for the best experience.
Xbox is serious about its move into game streaming, so it can only get better from here. The Xbox Game Pass Ultimate provides unlimited access to over 100 games for $14.99 per month.