'iPhone 13' dummy units hands on: What we can learn about Apple's upcoming iPhones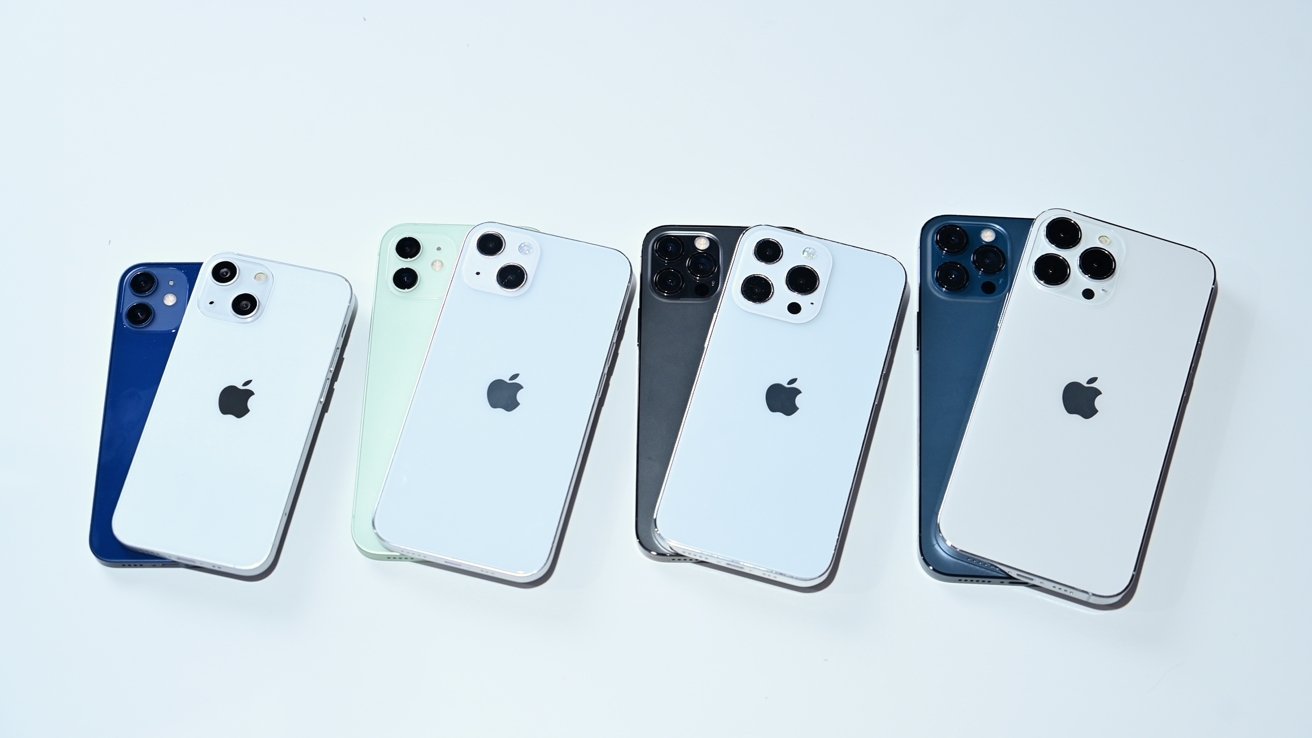 Ahead of Apple's expected iPhone upgrade this fall, we got our hands on four "iPhone 13" dummy units to see what we can learn about the rumored lineup.
Specifically, we have Apple's "iPhone 13 mini," "iPhone 13," "iPhone 13 Pro," and "iPhone 13 Pro Max," assuming Apple sticks with its numbering scheme and increments as it has in years past — not including the iPhone X.
We directly compared them to our iPhone 12 mini, iPhone 12, iPhone 12 Pro, and iPhone 12 Pro Max. As this is an "S" year, we typically don't see all that many external hardware changes. Apple tends to focus on performance, the cameras, and other unique features with major redesigns landing every-other year.
A grain of salt
To be clear, these are dummy units and not official "iPhone 13" models. They were sourced through the same channels as past years, which turned out to be highly accurate.
Just because last year's were accurate, however, doesn't guarantee that these will be. These are based on recent schematics that case manufacturers are already relying on to produce cases en masse for Apple's unannounced phones. Those schematics aren't a sure thing and there could absolutely be changes in what Apple eventually releases.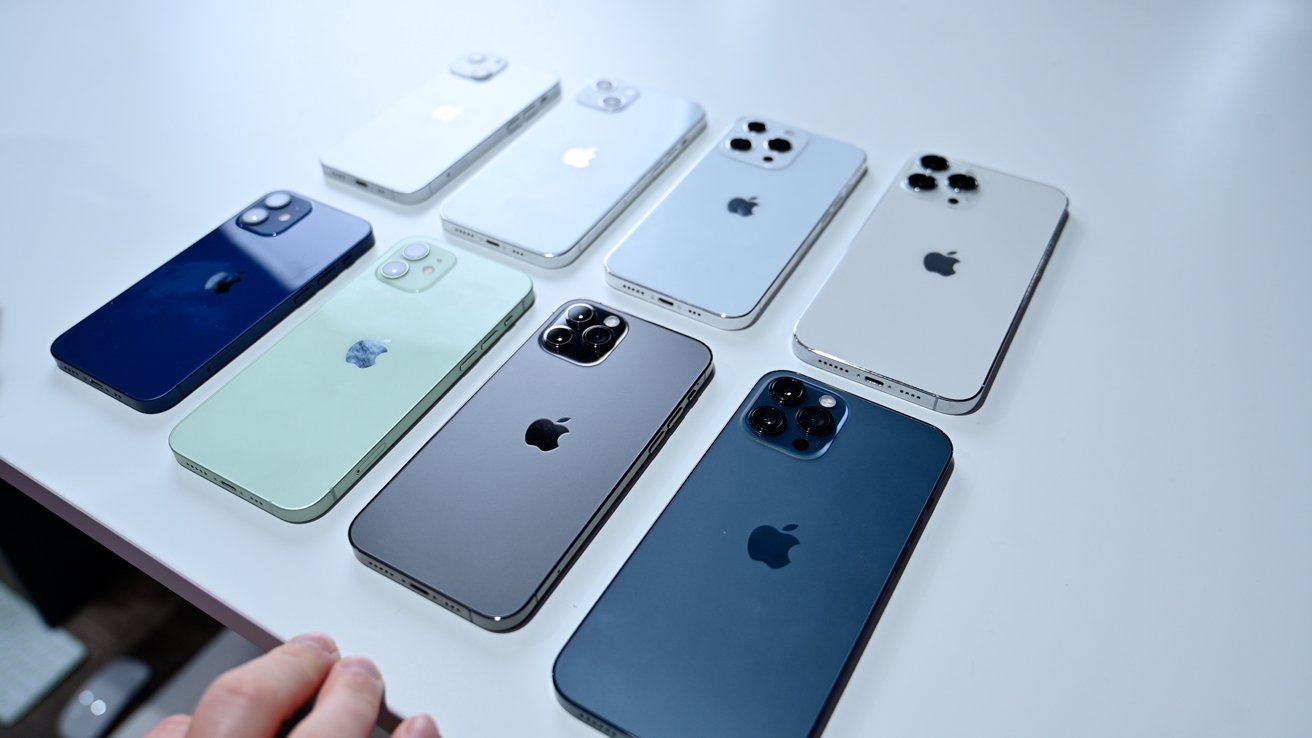 To lend credence to these devices is a bevy of rumors. We've seen many rumors regarding the sizes of the new devices, the changing of the notch, and the size increase on the camera module.
Hands on with iPhone 13 dummy units
Our initial impression of the lineup is that Apple is indeed sticking with the same screen sizes this time around: a 5.4-inch "iPhone 13 mini," 6.1-inch "iPhone 13" and "iPhone 13 Pro," and 6.7-inch "iPhone 13 Pro Max."
Analyst Ming-Chi Kuo has said that Apple will be ridding itself of the 5.4-inch model starting in 2022, so "iPhone 13 mini" could be your last chance at a small iPhone.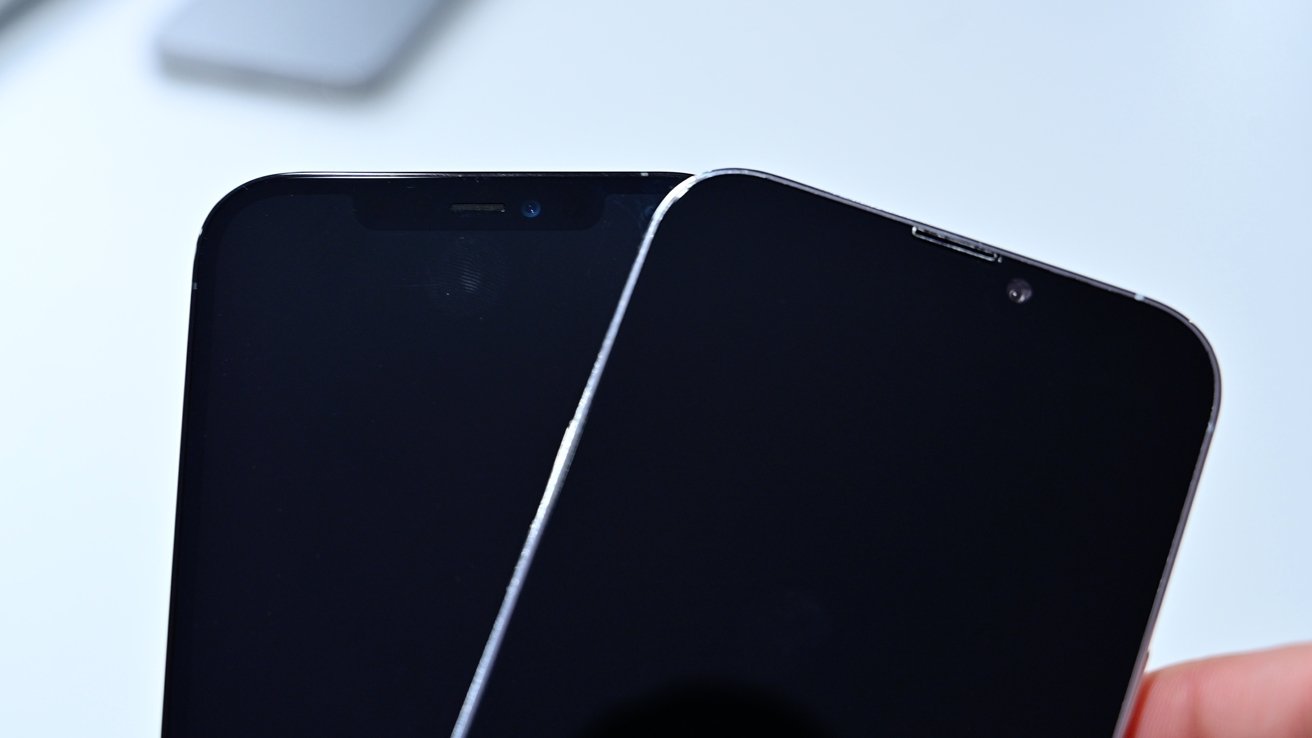 Across all models, we can see there is at least some change coming to the TrueDepth camera system on the fronts of the phones. Apple has shifted the earpiece all the way to the top edge, leaving the camera just off-center.
This doesn't necessarily infer a change in the size of the notch as recent rumors have suggested but it will be a change one way or another. Since these dummy units don't have actual screens but pieces of black glass on the front we can't see exactly the size of the notch.
'iPhone 13 mini' versus iPhone 12 mini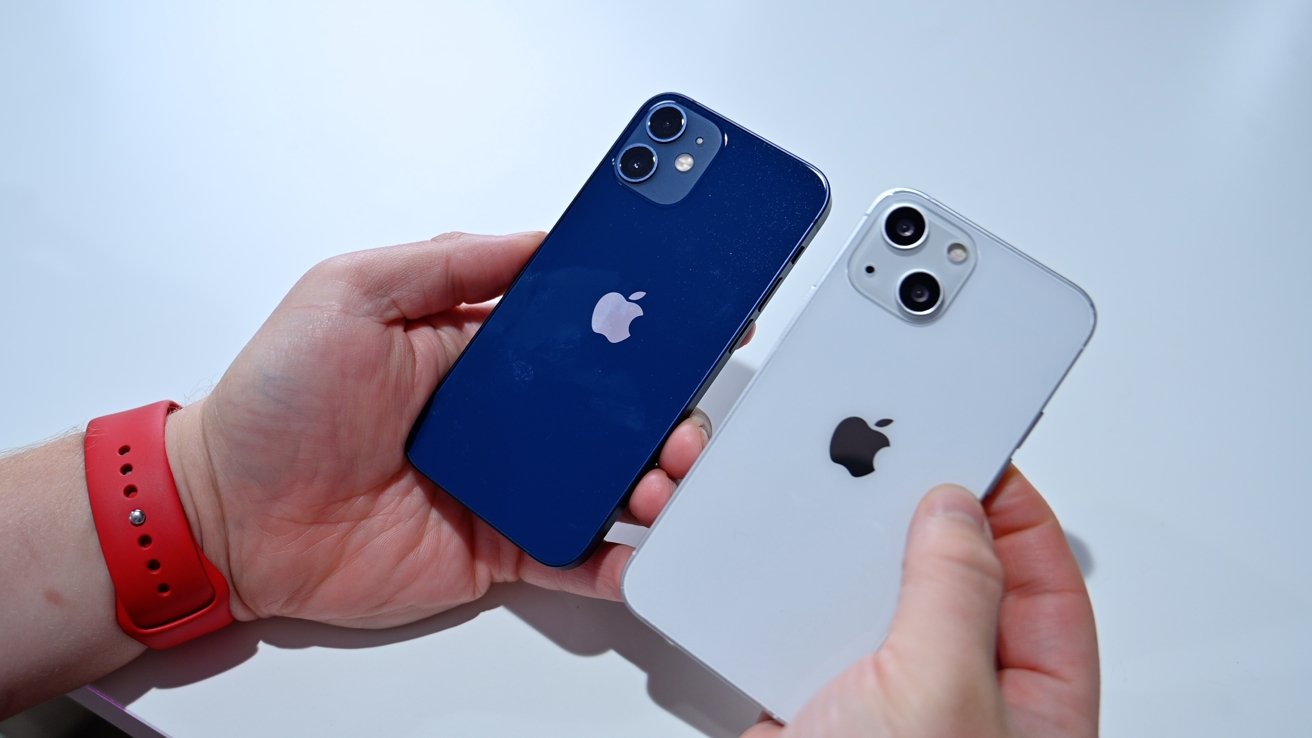 Looking at the "iPhone 13 mini" side by side with the iPhone 12 mini, they look nearly identical. The only discernible exterior difference is the camera module. Apple has shift the wide and ultra-wide lenses to be catty-corner rather than stacked atop one another.
Otherwise, these have the same physical size and button placement.
'iPhone 13' versus iPhone 12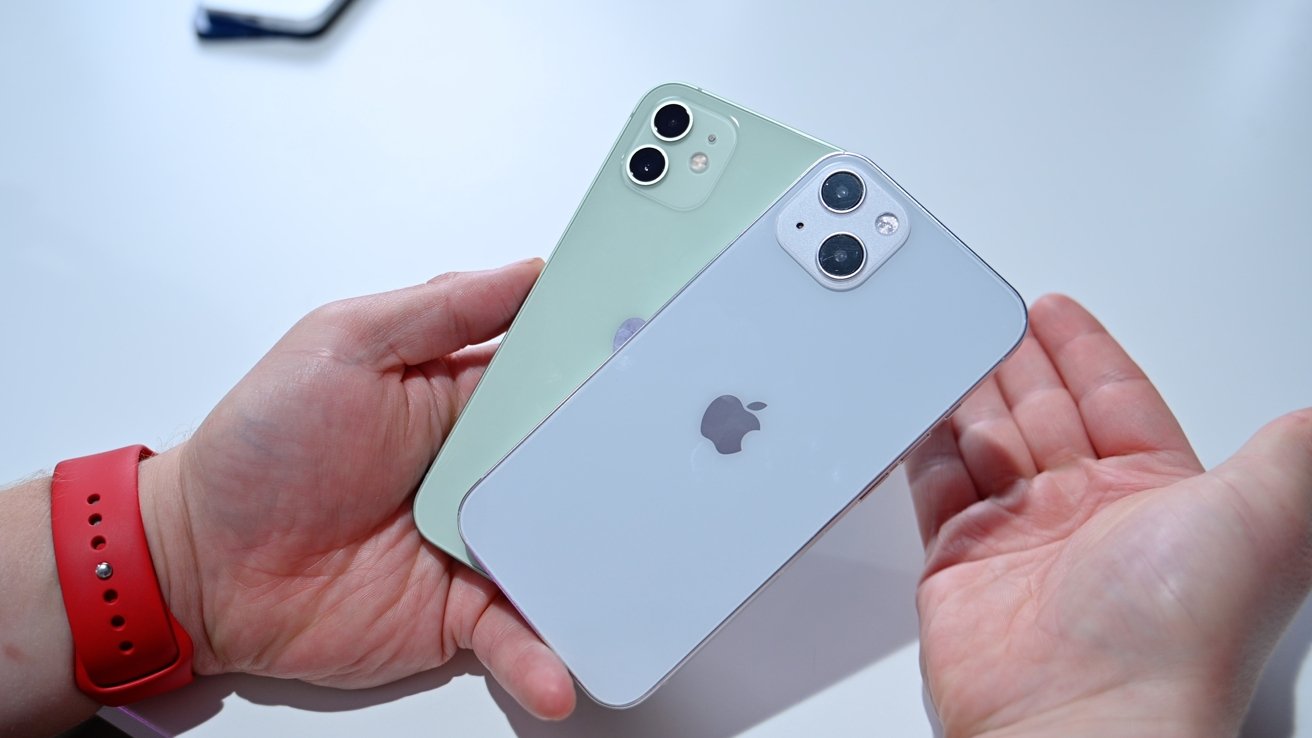 On the "iPhone 13," we see Apple has started to make some changes. The cameras are catty-corner as with the "iPhone 13 mini" but otherwise don't look all that different in size.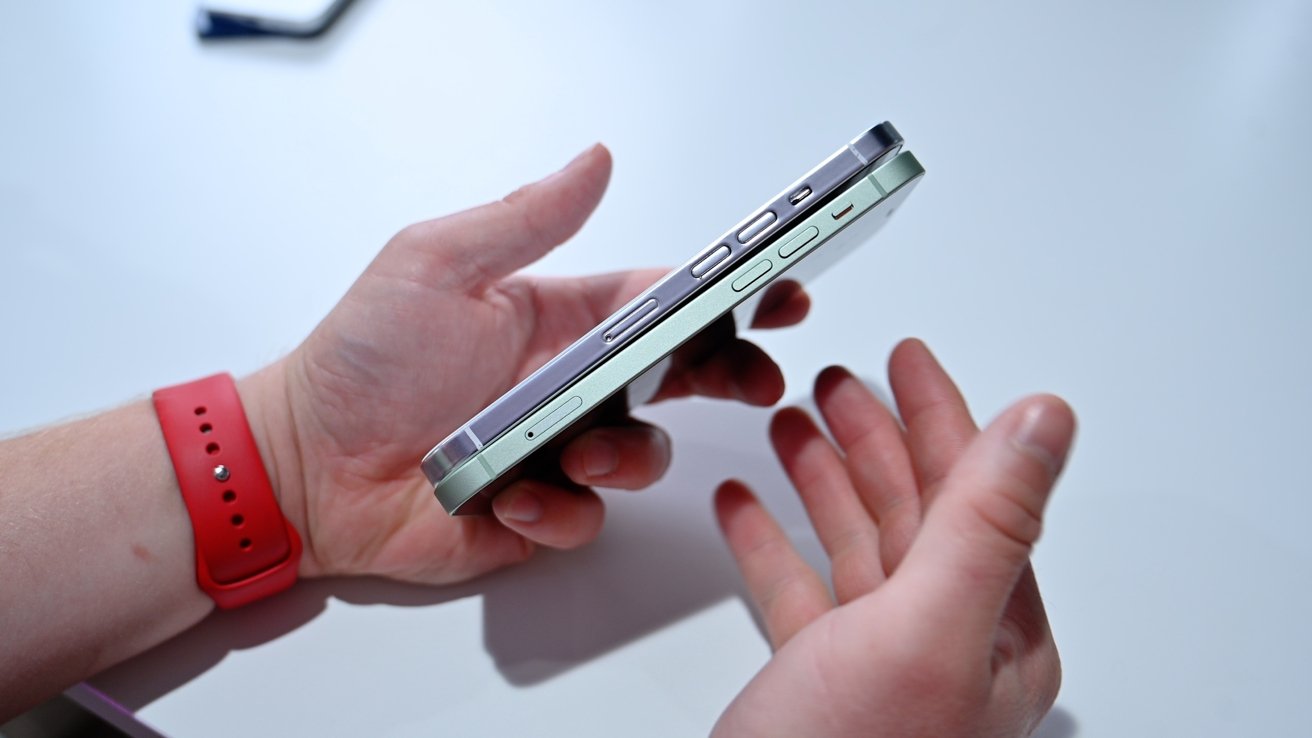 Apple has shifted the side button down slightly, likely in an attempt to make it more ergonomic for small-handed users. Similarly, the mute toggle, as well as the volume buttons, have shifted lower too. The SIM card tray though has moved up quite substantially.
'iPhone 13 Pro' versus iPhone 12 Pro
Things begin to get interesting with "iPhone 13 Pro." The chassis is physically the same as the "iPhone 13" in terms of button placement, but what we care most about here is the cameras.
We see the camera bump is significantly larger on the "iPhone 13 Pro" than on the iPhone 12 Pro. This reiterates what we saw with a recent case leak that highlighted this change as well. Both the wide and ultra-wide lenses appear larger in size.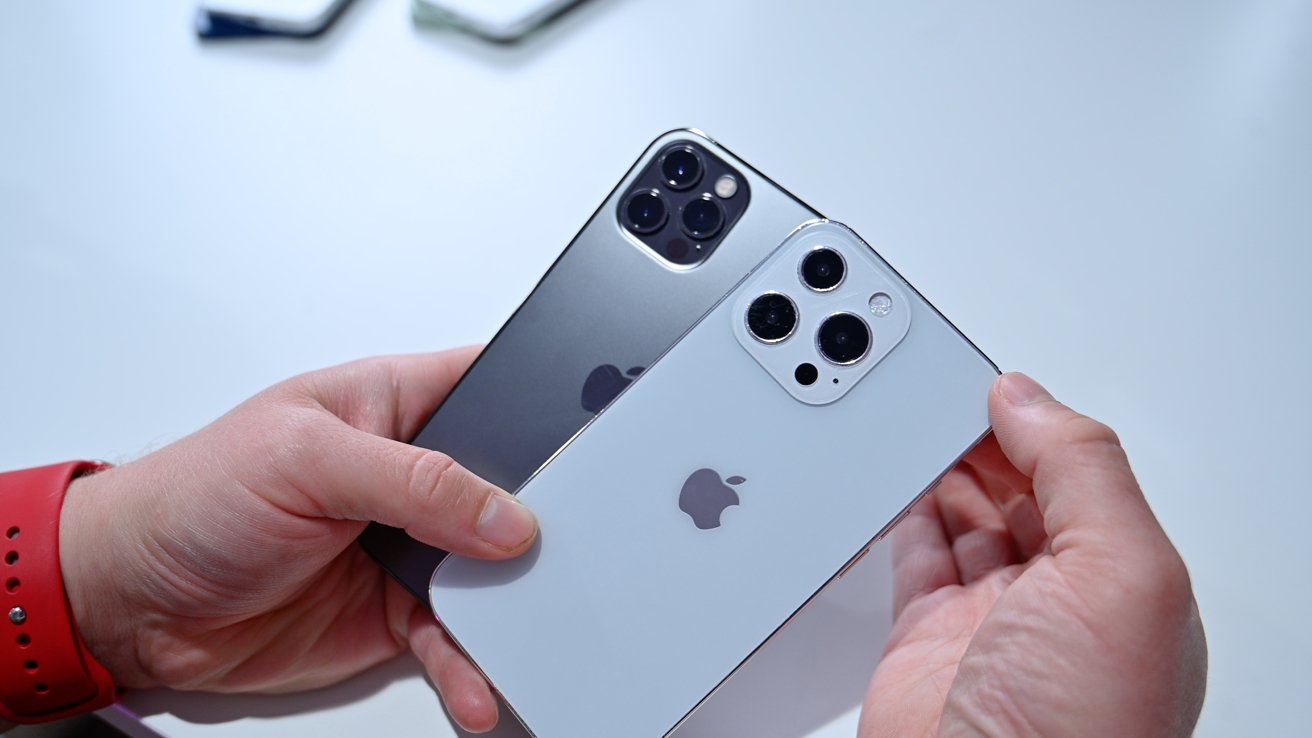 This larger bump could be due to an improved ultra-wide camera with improved autofocus. As the wide lens is also larger it could possibly hinting at improvements coming to that camera as well.
Notably, the "iPhone 13 Pro" has kept the tele lens the same size. So two of the cameras are larger while one is smaller. This seems to point to Apple keeping the improved tele lens an "iPhone 13 Pro Max" exclusive just as Apple did with the iPhone 12 Pro Max.
'iPhone 13 Pro Max' versus iPhone 12 Pro Max
The largest of the bunch, "iPhone 13 Pro Max" is a spitting image of the iPhone 12 Pro Max. Its buttons are all located the same sans the SIM card tray which has moved up a hair.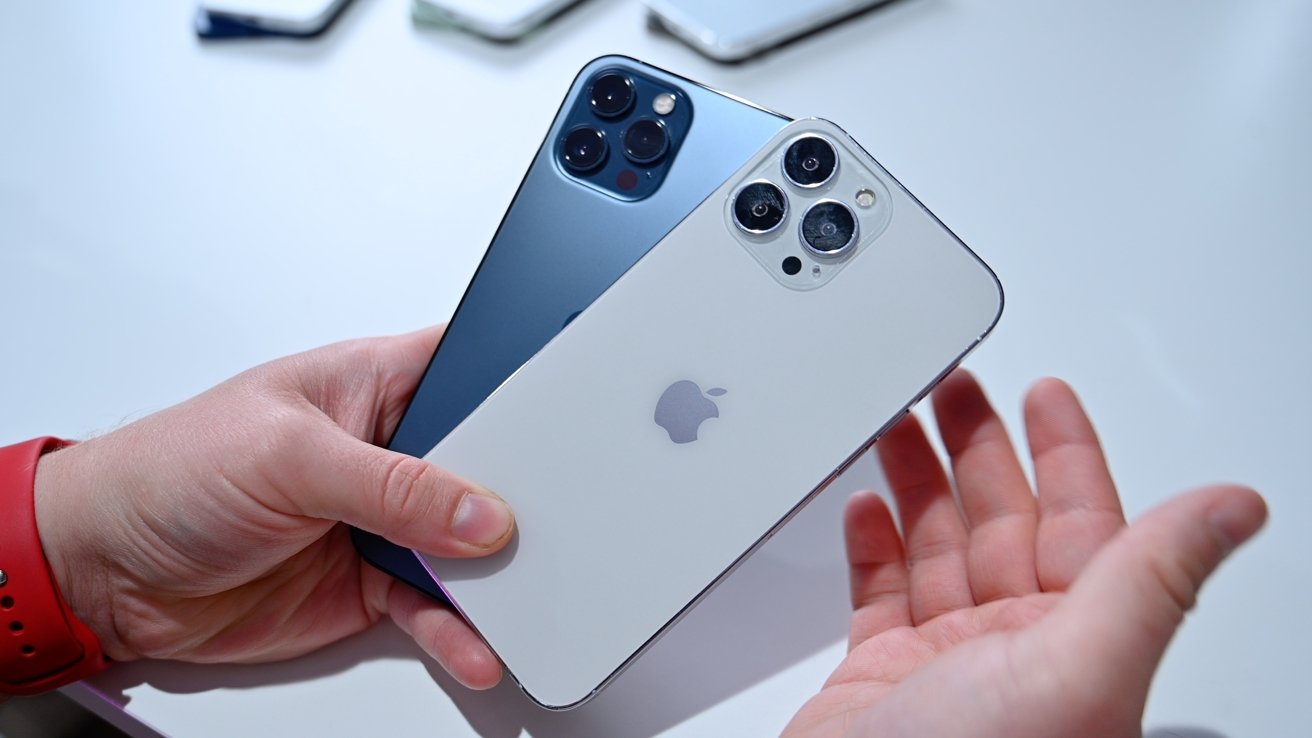 Looking at the camera, the bump as a whole is mildly larger than the preceding one — meaning cases for the iPhone 12 Pro Max won't fit the new model. All three cameras are larger though, meaning we could see some notable upgrades to all of the cameras on the 2021 model.
Kuo said as much noting based on the supply chain he sees Apple employing a new wide-angle camera with an f/1.5 aperture. That is faster than the f/1.6 aperture on the iPhone 12 version which will yield improved night shots with less grain and increased bokeh.
Since the tele lens is larger too we can expect some changes to come there too from the already upgraded 2.5X model on the 2020 Max-sized iPhone.
Also, both the "iPhone 13 Pro" and "iPhone 13 Pro Max" appear to be just slightly thicker than the iPhone 12 versions; maybe .5mm to 1mm.
We'll know soon enough
These models give us a good look at what Apple has up its sleeve for the "iPhone 13" lineup and fortunately, we don't have long to wait before we know for sure.
The latest rumors say Apple is planning its shipments earlier than the iPhone 12 which likely point to a return to the September release window.