HBO officially kills Apple TV Channels integration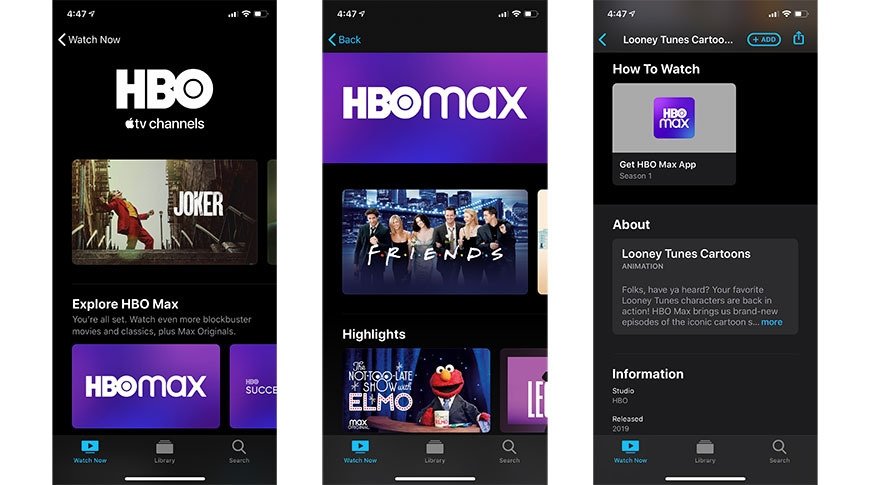 AppleInsider may earn an affiliate commission on purchases made through links on our site.
HBO is officially ending its Apple TV Channel on July 22, prompting users to create an HBO Max account to continue using the service.
The AT&T-owned company first pulled streaming integration with Apple TV channels back in May, but it let existing users retain access to HBO content through the Apple TV app. Now, that grandfathered support appears to be ending.
According to a Reddit user, the HBO channel in the Apple TV app says that full integration for existing users will end on Thursday, July 22. "HBO is ending its channel service on July 22. After that, get HBO Max to continue watching," the message reads.
As of writing, at least one AppleInsider staff member still had access to HBO Channels, so the support revocation is likely server-side and will happen gradually.
The company was one of the first major cable networks to offer integration with Apple TV Channels. However, after the launch of its HBO Max app for Apple TV, iOS, and other platforms, HBO decided to end support.
Apple TV Channels was introduced in 2019 as a single sign-on system for watching content from third-party providers.
Although the HBO Max service is more expensive than subscribing to the network through Apple TV Channels, customers of AT&T may want to check whether they're taking advantage of the free HBO Max offer on certain plans.