Most analysts got Apple's Q3 2021 wrong — here's what they predicted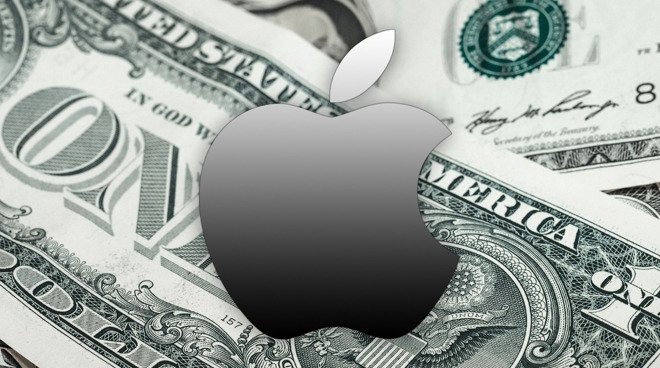 AppleInsider may earn an affiliate commission on purchases made through links on our site.
Apple reported Q3 2021 revenue and earnings that smashed expectations — meaning a lot of analysts were wrong. Here's what analysts predicted for Apple's June quarter, versus what Apple actually reported.
The Cupertino tech giant obliterated Wall Street consensus with June quarter revenue of $81.4 billion, marking year-over-year growth of 36.3%. That number was also well above the consensus of $73.3 billion.
Apple was up pretty much across the board. The company reported iPhone revenue of $39.6 billion, up 52% year-over-year. It also had iPad revenue of $7.4 billion, up from $6.6 billion in 2020, and Mac revenue of $8.2 billion, up from $7.2 billion.
Services also hit $17.5 billion, up significantly from $13.2 billion in 2020. Wearables, Home, and Accessories also rose 36% year-over-year to $8.8 billion.
Apple's gross margins clocked in at 42.29% during the quarter, up 38% from 2020. Net profit grew to $21.7 billion, up 93% year-over-year. Lastly, Apple's earnings-per-share was $1.30 for the quarter, smashing expectations.
With how staggeringly wrong everybody was about the June quarter, here's what individual analysts predicted for the fiscal period.
Katy Huberty, Morgan Stanley
Analyst Katy Huberty of Morgan Stanley forecast Apple revenue of $74.7 billion for the June quarter, slightly higher than consensus but still far below what the company actually reported.
The analyst also predicted that Apple would report gross margins of 41.8% for Q3 2021. That was also below the actual percentage of 43.29%. Huberty predicted Apple services to reach $16.7 billion. Again, that was below the actual number of $17.5 billion, though it wasn't as off as her total revenue.
Gene Munster, Loup Ventures
Loup Ventures partner and cofounder Gene Munster predicted Apple Q3 2021 revenue of $74.80 billion and earnings-per-share of $1.04.
Interestingly, Munster specifically anticipated an impact of about $3 billion to $4 billion on iPad and Mac sales because of component shortages and supply constraints. Apple did warn that supply issues would affect those lineups in the June quarter.
In actuality, it doesn't appear that supply constraints had much of an impact. Or, at least, it appears that Apple was able to mitigate them. Both segments were up year-over-year, with the iPad hitting its best Q3 in a decade and the Mac marking its best June quarter ever.
Samik Chatterjee, JP Morgan
JP Morgan analyst Samik Chatterjee predicted that Apple would report quarterly revenue of $75.69 billion in Q3 and earnings-per-share of $1.05. Chatterjee's estimates were off by about $6 billion and $0.25, respectively.
The analyst also predicted that Apple would report iPhone revenues of $36.55 billion, below the actual number of $39.6 billion.
Chatterjee's Services expectations of $17.02 billion were not too far off the actual number of $17.49 billion, however.
Daniel Ives, Wedbush
Daniel Ives from Wedbush, which is typically an Apple bull, does not appear to have updated his Q3 2021 forecast ahead of earnings.
In a research note, he said Wall Street consensus of $73 billion was "far too conservative," but the note predicted Apple revenue of $67.58 billion. It's likely that his actual prediction numbers were simply never inputted.
Ives was technically correct in his "far too conservative" forecast. He cited the underlying strength of the iPhone and Services momentum as reasons why the company neutralized any short-term weakness heading into earnings.
Rod Hall, Goldman Sachs
Despite claiming that Apple would report "solid revenue and earnings" for the June quarter, Goldman Sachs' Rod Hall managed to land on the lower side of Apple Q3 2021 forecasts. He predicted revenue of $72.5 billion and earnings-per-share of $0.99.
He did manage to get closer to Apple's actual gross margin number. Hall forecast gross margins of 42.1%, which was closer to the actual percentage of 43.29% than other analyst predictions.
Hall did say that a surge in iPhone demand in the U.S. and positive build numbers would contribute to a good June quarter. That vague prediction turned out to be accurate, since Apple reported continued strong demand for its iPhone lineup.
T. Michael Walkley, Canaccord Genuity
Ahead of Apple's earnings call on Tuesday, T. Michael Walkley of Canaccord Genuity raised his Apple forecast across the board. Despite that, however, the analyst still managed to come in far below what Apple actually reported.
Walkley, for example, predicted Apple revenue of $74.94 billion and earnings-per-share of $1.03. His updated iPhone revenue forecast of $35.78 billion also came in below Apple's actual revenue for the quarter.
The analyst believes Apple is "well-positioned" to take advantage of the 5G upgrade cycle. He also expects strong growth trends to contribute to services revenue, which could also increase Apple's margins.
David Vogt, UBS
Analyst David Vogt of UBS also increased his Apple forecast about a week ahead of the company's July 27 earnings call. Like other analysts who did the same, Vogt still came in below the actual numbers.
The analyst predicted Apple would report quarterly revenue of $74.7 billion, up from a previous forecast of $71.3 billion. His updated earnings-per-share prediction of $1.01 was just why of 30 cents off the actual numbers.
Vogt also raised his iPhone unit shipment forecast to 227 million for the 2021 fiscal year. Apple, however, no longer reports individual unit sales of its products.
What happened here?
Financial analysts can't actually predict the future any better than other people, and Apple isn't helping as it continues to not give guidance for the next quarter. While most of them were wrong about the June quarter, there were some good reasons to believe that Q3 2021 would end up closer to consensus.
For one, the June quarter is historically Apple's slowest. The company also specifically warned of iPad and Mac supply constraints — two product lineups that have contributed to record-breaking quarters during the coronavirus pandemic.
There were also plenty of reasons to believe that iPhone sales would taper off ahead of new models in September. They typically do. But all signs now point to a strong and sustained cycle for the iPhone, likely because of the 5G, Android switchers, and financial incentives.
What Apple proved here was its resiliency. It's going to continue to grow. With a portfolio of increasingly attractive hardware and sustainable services, it's likely to keep growing at a pace above expectations.
The company has put a lot of time and money into improving its ecosystem. As the June quarter results indicate, it appears that the strategy has paid off.