Apple Pay now offered for eBay purchases made on desktop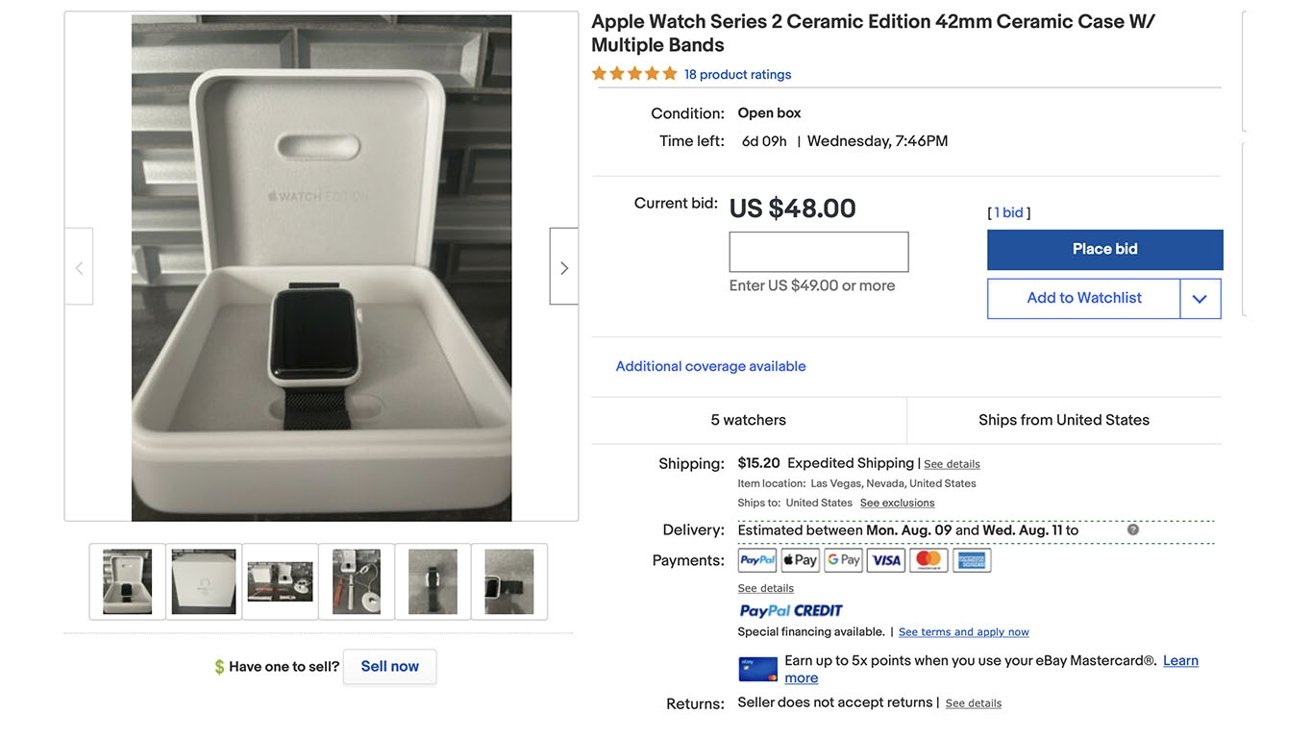 Online retailer and auction site eBay has rolled out support for Apple Pay on its desktop website.
Yet another major retailer has added support for Apple Pay on their desktop site. Those visiting eBay can now use Apple Pay to check out when using Safari.
Support for Apple Pay has already existed in eBay's mobile apps for a significant period of time, but the move to support Apple Pay on desktop seems to be new. Users who use their Apple Card for eBay purchases will receive 2% cashback as part of the Apple Card rewards program.
The discovery was made by David Becker over at Appleosophy,, who discovered the option when searching for items to purchase on the site.
Apple continues to develop and expand its Apple Pay services as more users begin utilizing contactless payment methods. Recently, Apple launched new Apple Wallet and Apple Pay webpages, designed to help users better understand the services.
It is also rumored that Apple is allegedly working with Goldman Sachs to provide enhanced installment payment plans to its customers without using Apple Card, in a service internally known as "Apple Pay Later." It would rival existing financing plans offered by companies such as Klarna, Shop, and AfterPay.