Arlo services outage preventing devices from being added to HomeKit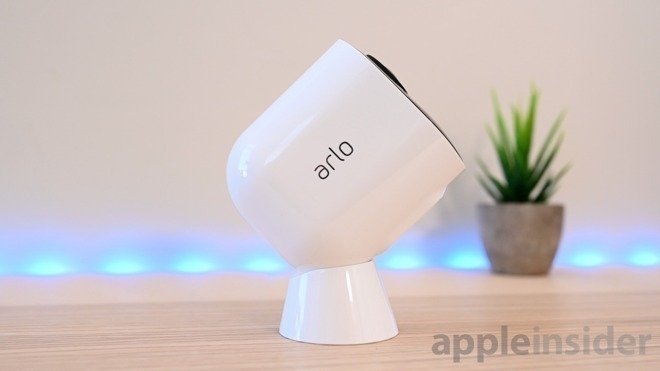 AppleInsider may earn an affiliate commission on purchases made through links on our site.
Arlo users are left frustrated as the smart home company is experiencing a service outage preventing devices from being added to Apple's HomeKit platform.
Listeners of AppleInsider's HomeKit Insider podcast have reported to us that they were having issues adding new Arlo devices to HomeKit. Since then, we've heard from other users experiencing the same issue.
Arlo's support forums are flooded with users unable to add devices to HomeKit. One thread has over 600 frustrated comments.
The issue seems to be related to HomeKit tokens. As HomeKit was added via software, HomeKit tokens are generated on the fly to authenticate the accessories with Apple's smart home platform.
"We are aware of an issue with resetting HomeKit tokens & getting stuck on a "Requesting Homekit info" screen," said An Arlo support rep in the forums. "The Arlo development team is investigating this issue & we will provide an update as soon as possible."
The knowledge base answer from Arlo on July 27 was the last response from an Arlo rep as requests have continued to stream in.
The outage comes on the heels of Arlo announcing a new live monitoring service for subscribers. The new Arlo Secure Plus ups cloud recording resolution to 4K with a rolling 30-days of cloud recording.
Arlo Secure Plus customers can have necessary emergency services dispatched to their home in the case of an emergency. Agents will continuously update both users and emergency services via the Arlo App, SMS messaging, or a voice call.
The smart camera manufacturer has been a long-time HomeKit supporter, typically rolling out HomeKit support to almost all products in its portfolio including the Arlo Ultra, Arlo Pro 4, Arlo Pro 3, Arlo Pro 2, Arlo Essentials Doorbell cam, and the Arlo Pro 3 Floodlight cam among others.
AppleInsider has reached out directly to the company to try and gather more information, including a timetable for fixes.