Code in iOS 15 details AirPods Pro, Max integration with Apple's Find My network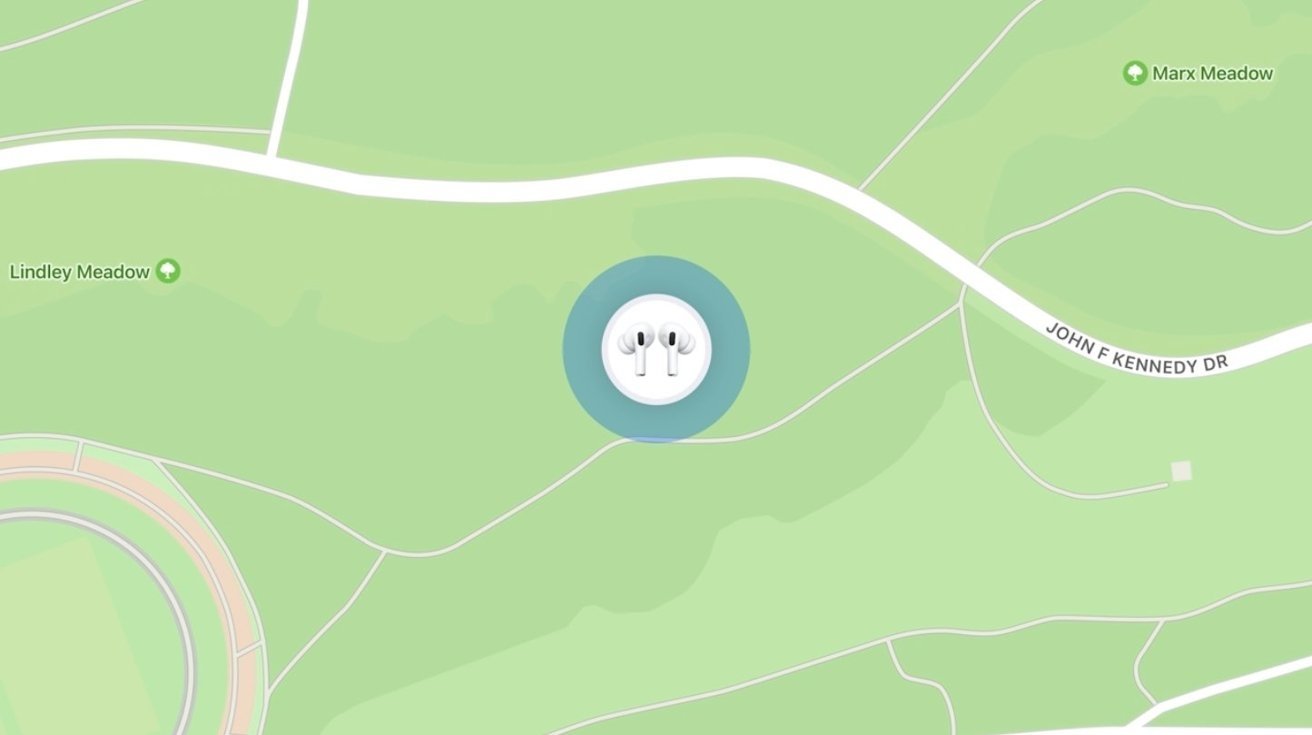 AppleInsider is supported by its audience and may earn commission as an Amazon Associate and affiliate partner on qualifying purchases. These affiliate partnerships do not influence our editorial content.
Code strings discovered in the latest iOS 15 beta release provide details for an upcoming feature that will integrate AirPods Pro and AirPods Max into Apple's Find My network for the first time.
When iOS 15 sees release this fall, AirPods users will be able to track down lost AirPods (limited to AirPods Pro and AirPods Max) through the vast Find My network.
The technology relies on secure Bluetooth beacons that ferry location information to iPhones, iPads, Macs and other participating Find My network devices. This data is sent back to an owner via the Find My app, where a missing AirPods headphone is displayed in a map view. When nearing a pair of lost AirPods, users can trigger an audible alert or enable proximity view in Find My to home in on the device.
To offer full support for the Find My network, AirPods Pro and AirPods Max will be linked to a user's Apple ID, according to code discovered by 9to5Mac. Exactly how the system differs from Apple's current solution, which associates AirPods with an Apple ID to facilitate automatic setup on secondary devices via iCloud, is unknown, but the new structure is confirmed to enable Find My integration.
The mechanism is akin to that used with AirTag in that configured AirPods are not protected by Activation Lock or other security protocols, the report said. Devices are linked to an Apple ID for Find My discovery, but they can be easily reset.
AirPods will continue to send location information to the Find My network even if it is connected to another device not associated with its owner's Apple ID, the report said. This activity presumably continues until the device is found or manually reset.
Animations and warning text also discovered in today's beta release illustrate the process of removing or unlinking an AirPods device from an Apple ID.
These AirPods are linked to your Apple ID. Removing them will allow another person to configure Find My Network. [ . . . ] Removing these AirPods will allow another person to configure Find My Network and it will no longer be linked to your Apple ID.
To removing AirPods Max, users must press and hold the noise control button and Digital Crown for about 12 seconds, the reports says. For AirPods Pro, users must place fingers over both speaker holes and squeeze the stem multiple times. The AirPods Max procedure is nearly identical to existing instructions for device factory reset and unpairing from iCloud.
Apple is due to release iOS 15 this fall with a number of AirPods improvements in tow including a Conversation Boost feature that makes it easier for people with mild to moderate hearing challenges to engage in conversations.