Samsung debuts new Galaxy Watches made with Google, Galaxy Buds 2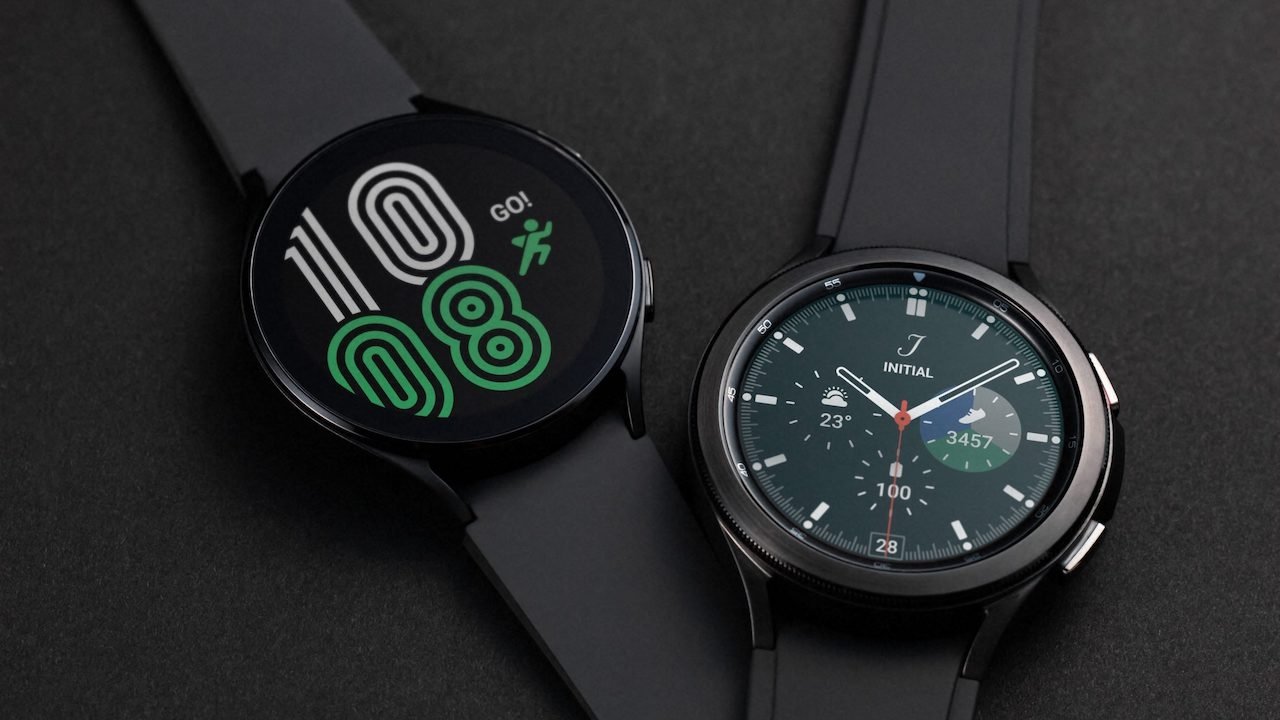 Samsung has announced a new slate of wearable devices, including two Galaxy Watch models made in collaboration with Google and Galaxy Buds 2.
The Galaxy Watch 4 and Galaxy Watch 4 Classic are the first smartwatches to feature Samsung hardware and the Wear OS platform built jointly with Google. The Galaxy Watch 4 features a touch-sensitive bezel, while the Galaxy Watch 4 Classic has the same type of physically rotating bezel seen on previous smartwatches.
As far as other differences between the two models, the Galaxy Watch 4 Classic is built with a stainless steel case rather than aluminum. It also has a slightly larger 1.4-inch display, rather than the 1.2-inch screen on the Galaxy Watch 4.
The watches are powered by the 5nm Exynos W920 processor, sport 1.5GB of RAM, and have 16GB of internal storage. Samsung says that the battery will last about 40 hours on either model.
Google and Samsung say that the new "Wear OS Powered by Samsung" operating system will provide a host of benefits, including better battery life, faster app loading times, and smoother overall performance and animation.
The devices also sport new health sensors, including a body composition tool and components to measure optical heart rate, electrical heart rate, and bioelectrical impedance.
Samsung's Galaxy Watch 4 starts at $249.99 for the Bluetooth variant and $299.99 for LTE-equipped models. The Galaxy Watch 4 Classic starts at $349.99 for the Bluetooth models and $399.99 for the model that supports LTE.
Samsung Galaxy Buds 2
Alongside the new wrist-worn wearables, Samsung also announced a new generation of wireless Bluetooth earbuds: the Samsung Galaxy Buds 2.
The devices feature a similar design to the Galaxy Buds Pro but a smaller form factor. They'll feature the same type of two-way drivers, woofers, and tweeters to feature "crisp, clear high notes" and "deep bass."
Compared to previous Galaxy Buds, the new generation feature active noise cancellation. Samsung says they'll last up to five hours of playback with ANC enabled, with a total of 20 hours of battery life including the case.
The Galaxy Buds 2 cost $149.99 and replace the previous Buds Plus. Compared to the Galaxy Buds Plus and the Galaxy Buds Live, the new Galaxy Buds 2 are Samsung's cheapest wireless earbuds.