Billie Eilish and Apple Music team up on Spatial Audio short film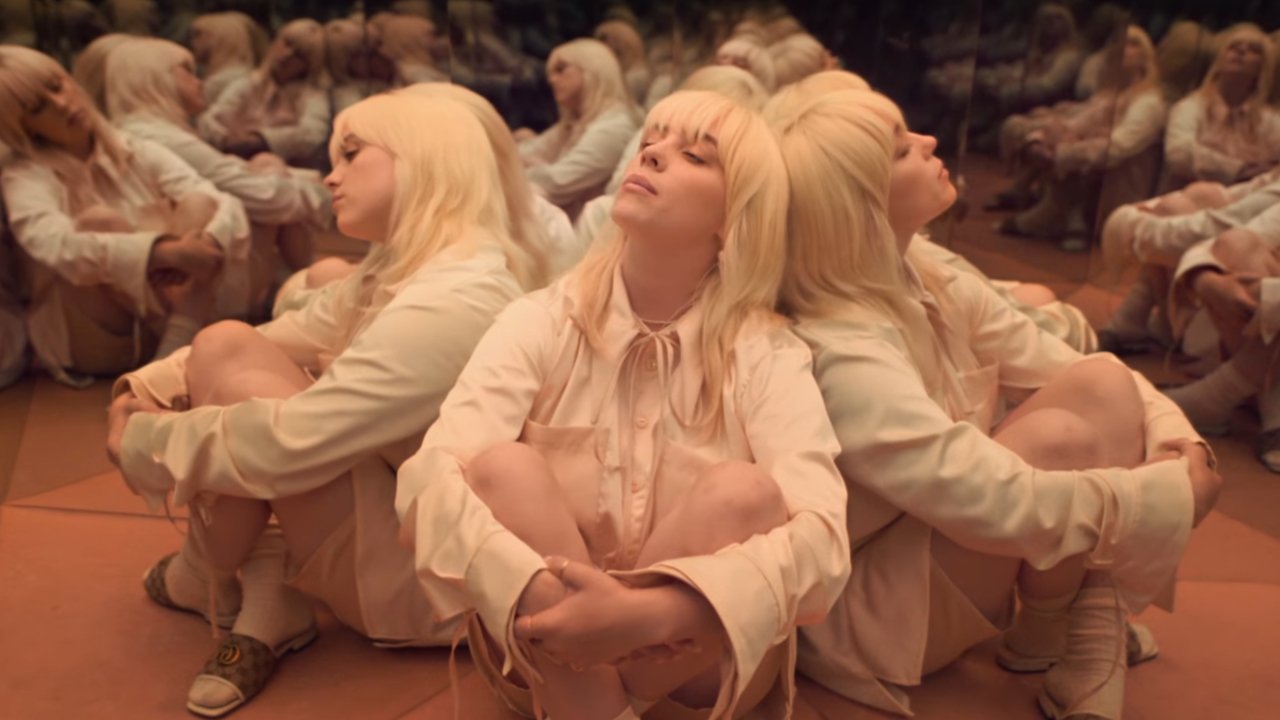 AppleInsider is supported by its audience and may earn commission as an Amazon Associate and affiliate partner on qualifying purchases. These affiliate partnerships do not influence our editorial content.
A short film made by Apple Music promotes its new Spatial Audio with Dolby Atmos feature using Billie Eilish's new album, "Happier Than Ever."
The 90 second short film is among a group of short interview clips promoting the album. Apple's marketing push for Spatial Audio in Apple Music has seen many short ads and featured playlists on the service.
Eilish shared the eclectic video on her personal YouTube on August 11. The short film shows Billie Eilish walking through rooms filled with mirrors, as her other selves echo her voice.
Billie Eilish won Apple's global artist of the year in 2019 and has been heavily featured on the service since. She was also an early adopter of the new formats introduced by Apple when they launched in June.
Confusingly, Apple still refers to Dolby Atmos and Spatial Audio almost interchangeably. For example, the video's title mentions Spatial Audio, while the video itself mentions Dolby Atmos.
This isn't by mistake, since Dolby Atmos is key in the "surround" effect provided by Spatial Audio. Apple's marketing surrounding the two technologies has left some users confused by what it means, however.
The album is formatted for Dolby Atmos, and this can be noted by the glyph under the album in Apple Music. Spatial Audio is technology used when listening on AirPods Pro and AirPods Max to simulate head-tracked surround sound.