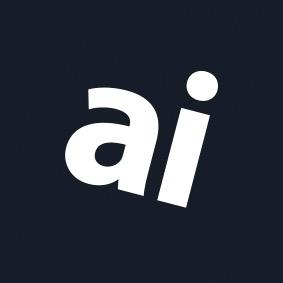 Why you can trust AppleInsider
Zens Magnetic + Watch Wireless Charger Review: MagSafe-like mount and power for four devices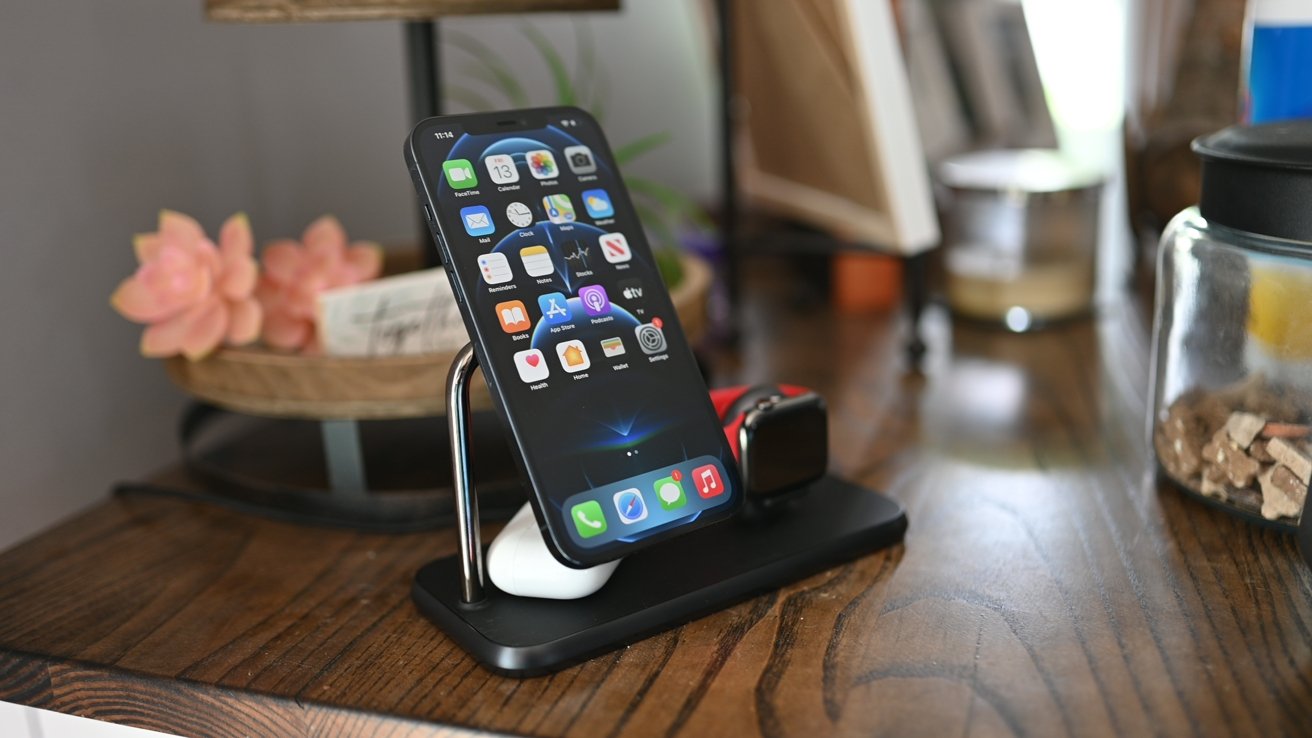 Zens Magnetic + Watch Wireless Charger
4.0 / 5
---
The new Zens Magnetic + Watch Wireless Charger has a MagSafe-like magnetic wireless charger alongside a second Qi charging pad, a USB output, and an Apple Watch puck for an incredibly compact desktop charging station.
Quality and materials
Zens has a reputation for making beautiful, quality chargers out of exceptional materials. This new magnetic charger is part of the company's aluminum series, with a large portion of the body made up of lightweight metal.
The flat body of the charger is anodized aluminum though the top of it is a soft-touch plastic. A stainless steel arm holds up the magnetic MagSafe-compatible charger over the left side.
There is an upward-facing USB-A port where the bundled Apple Watch adapter can plug in on the right.
There is a USB-C input located directly out the back which connects to a braided USB-C packed in the box. The necessary wall adapter is also included.
Finally, on the right edge of the charger is a bonus USB-A port for you to connect an additional device.
Overall the device looks and feels like a premium accessory worthy of placing on your desk. When you pick it up, it feels slightly on the light side, but that isn't exactly a common occurrence with desktop chargers.
How much power can it output?
As mentioned, the Zens Aluminum Magnetic charger can power up to four devices at once. Combined, Zens can output a maximum of 30W of power.
Both the magnetic charging stand and the flat charging pad are capable of 10W of power on supported devices which leaves 5W for the Apple Watch charger and 5W for the side USB-A charger.
Of course, it always will depend on the receiving device. Any iPhone is only capable of a maximum of 7.5W of wireless power, and AirPods are capped at 5W.
The USB-A port on the side is the biggest disappointment to us. Much of our gear is capable of far more power input than 5W.
USB-A is becoming outdated as well. Zens embraced USB-C for the primary input, and we wish they had equipped the side with a secondary USB-C output, rather than the type-A.
Our iPad Pro can handle upwards of 35W, our GoPro can go up to roughly 15W, our Nikon too sits comfortably around 20W of input power, and our go-to battery pack can handle an impressive 100W input.
That makes this 5W USB-A port a bit underwhelming.
Almost MagSafe, but not
Zens touts that its magnetic charger is "MagSafe compatible." That is entirely true, but it's not quite the same as an actual MagSafe charger.
MagSafe is Apple's technology, and for third parties to create MagSafe chargers, they need to be a part of Apple's MFi program and purchase the modules directly from Apple. Since MagSafe's release, no one but Belkin has been able to get these modules.
Zens has done what many other manufacturers already have, namely taking advantage of MagSafe's backward compatibility with Qi. This Zens charger is merely a standard Qi charger nestled in a ring of magnets.
Apple's MagSafe charger can reach up to 15W of power, whereas Qi chargers are limited to 7.5W. In practical use with heat taken into consideration, it likely isn't a massive difference in charging speed, but it is important to be aware of.
Still, it works very similarly to MagSafe. Our iPhone 12 Pro Max holds on very tightly and can rotate to any angle. This makes it great for watching movies or TV shows while charging.
While the Qi charger isn't Apple-certified, Zens is part of the MFi program, and the Apple Watch magnetic charging puck is an Apple-certified device. Zens got this small USB-A adapter certified and bundles it with various chargers it offers.
Should you buy the Zens Aluminum Magnetic 4-in-1 charger?
We're always on the lookout for a better mousetrap, or in this case, a better multi-device charger to place on our desk. With more daily devices that need power, finding an elegant, fast, and reliable method of charging it all is more important than ever.
With the new Zens charger, it is almost all the way there.
We can charge up to four devices at once. The magnetic connection is strong for iPhone 12 users and the USB-A port or the second Qi charging pad is adequate for other devices.
It falls a bit short when it comes to speed — looking at you faux MagSafe and USB-A — but for the vast majority of users, it's a great charger that won't break the bank. Had this included MagSafe, a second USB-C port, and a faster power brick, we'd be looking at least another $100 in cost.
For the price, we can't fault Zens much. As long as you understand the limitations, this is a fantastic charger.
Whether you need a multi-charger for your kitchen counter or a stylish one for your desk, Zens has you covered.
Solid aluminum and steel construction
Magnetic MagSafe-compatible mount
iPhone 12 can rotate to any angle
MFI-certified Apple Watch charger
Can charge up to four devices at once
Very compact
Fast wirelless chargers
Solid value for a 4-in-1 charger
Feels lightweight
Can be underpowered
USB-A output, not USB-C
Rating: 4 out of 5