Woman credits Apple Watch with saving life after AFib alert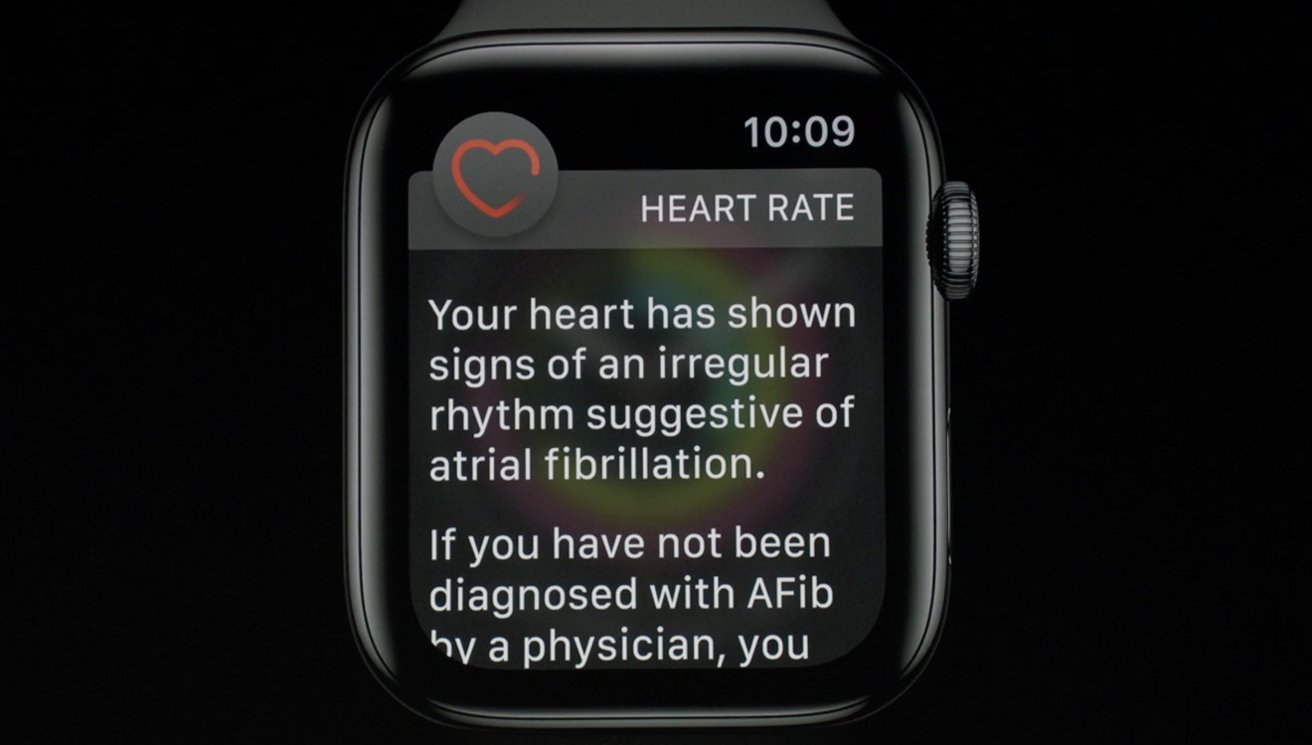 Apple Watch continues a streak of assisting wearers facing potentially life-threatening situations, with the device recently credited with alerting a 70-year-old user of a serious heart condition.
In June, Yolie De Leon of Arizona said she was about to head out for a walk when she received an alert on her Apple Watch, reports La Crosse Tribune.
"It said my heart rate was at 174," De Leon said. "It said, You are an AFib,' and said, Call your doctor immediately.'"
AFib, or atrial fibrillation, is an irregular heart rate often characterized by rapid beats that can lead to heart failure or stroke.
Doctors at a local hospital confirmed the diagnosis provided by De Leon's Apple Watch.
The report fails to mention the Apple Watch model owned by De Leon, but Apple's wearable has touted AFib detection since 2018. Watch regularly collects analyzes data from its optical heart rate sensor, allowing the device to form a broad overview of a wearer's heart health. Users are alerted when irregularities are detected, including higher than normal heart rates and unusual rhythms.
Apple Watch added to its quiver of heart health functions with ECG capabilities in Apple Watch Series 4, allowing it and later models to deliver more accurate heart rate readings. Last year, Apple Watch Series 6 launched with an optical blood oxygen sensor that provides valuable insight into saturation levels and could help detect conditions like sleep apnea.
Another Watch feature, fall detection, recently made headlines for potentially saving the lives of two users who took hard falls. Earlier this month, the feature automatically called authorities after being triggered in a car accident involving a Missouri sheriff's deputy.
Apple is rumored to introduce non-invasive blood glucose monitoring with a next-generation Watch model, a technology widely viewed as a "holy grail" of modern medical science. The company reportedly has a team dedicated to the project and filed for a number of patents related to the function, though it remains unclear if the technology is ripe for public release.