Beats signs Shedeur Sanders as first collegiate brand ambassador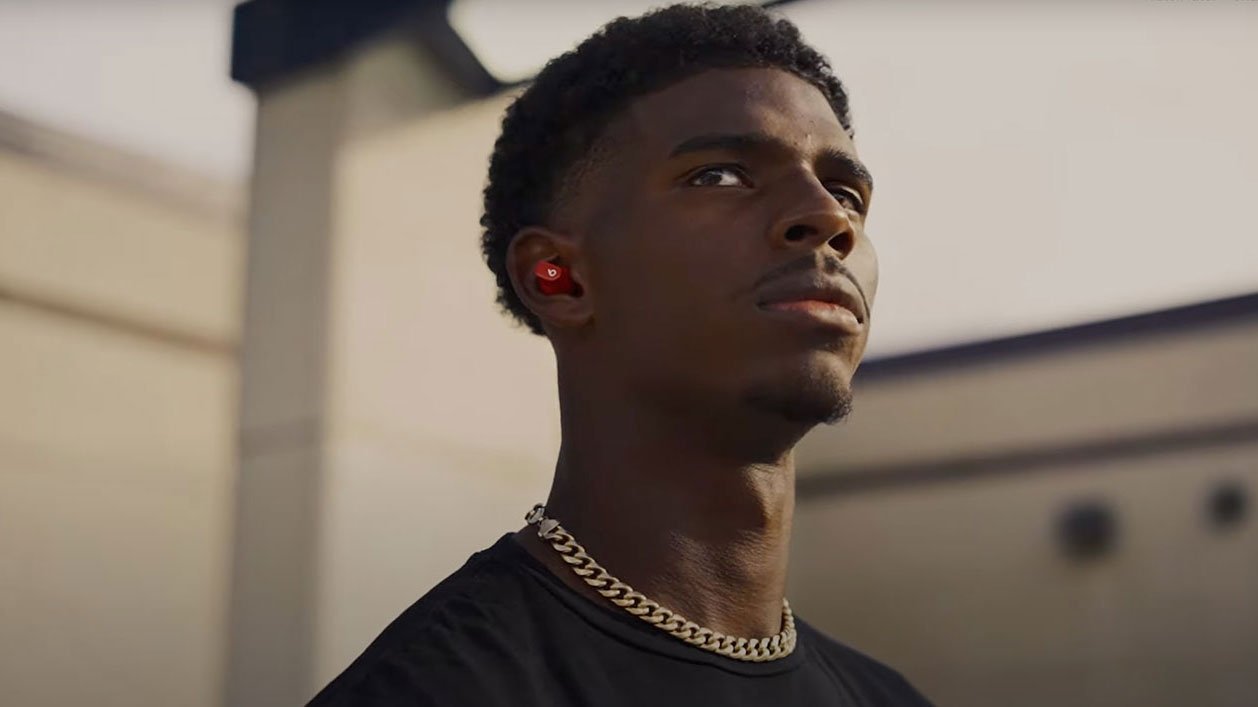 Apple's Beats by Dre unit on Wednesday signed its first collegiate brand ambassador in Shedeur Sanders, Jackson State University football standout and son of NFL legend Deion Sanders.
Beats announced the partnership in a tweet welcoming Sanders to the brand's family. An accompanying video sees the Jackson State University quarterback pop in a pair of Studio Buds and offer a few words of motivation as he runs drills.
"I'm my own brand. Everyone is," says Sanders. "The choices I make, they matter. I've never been a follower. I chose to bring my talents to Jackson State to level the playing field."
Sanders is also seen sporting a pair of Beats Studio 3 wireless headphones in the short.
In an interview with People, Sanders used the terms "real" and "organic" to describe the Beats tie-up, saying he grew up using the company's headphones. He goes on to call the partnership "really exciting."
The NCAA recently changed its rules to allow athletes to make money off their names, images and likenesses, so long as the opportunities are in line with state laws. A number of student-athletes are already taking advantage of the interim policy.
"People don't understand how much work and how much time you put into the game," Sanders said of the new NCAA rule. "Stay late at the school just going over film, going over plays, as much time and hard work it is that's put into this and that we're able to be rewarded now, it feels amazing."
Sanders also offered perspective on his father, who has served as the Jackson State Tiger's head coach since 2020.
"He inspired me a lot, but growing up as his son is different," Sanders said. "Other people see my father as this great man. He plays sports, doing all this on and off the field. But you got to understand, I grew up with him 24/7 so I'm always around him. So I'm not really understanding the magnitude and the impact that he had on this world."
Beats often turns to professional athletes to promote its brand. The company's headphones are often seen on the sidelines of NFL games, courtside at NBA matchups, on the field at international soccer matches and at a variety of other sports venues.