Spotify and Philips Hue partner for direct music integration with smart lights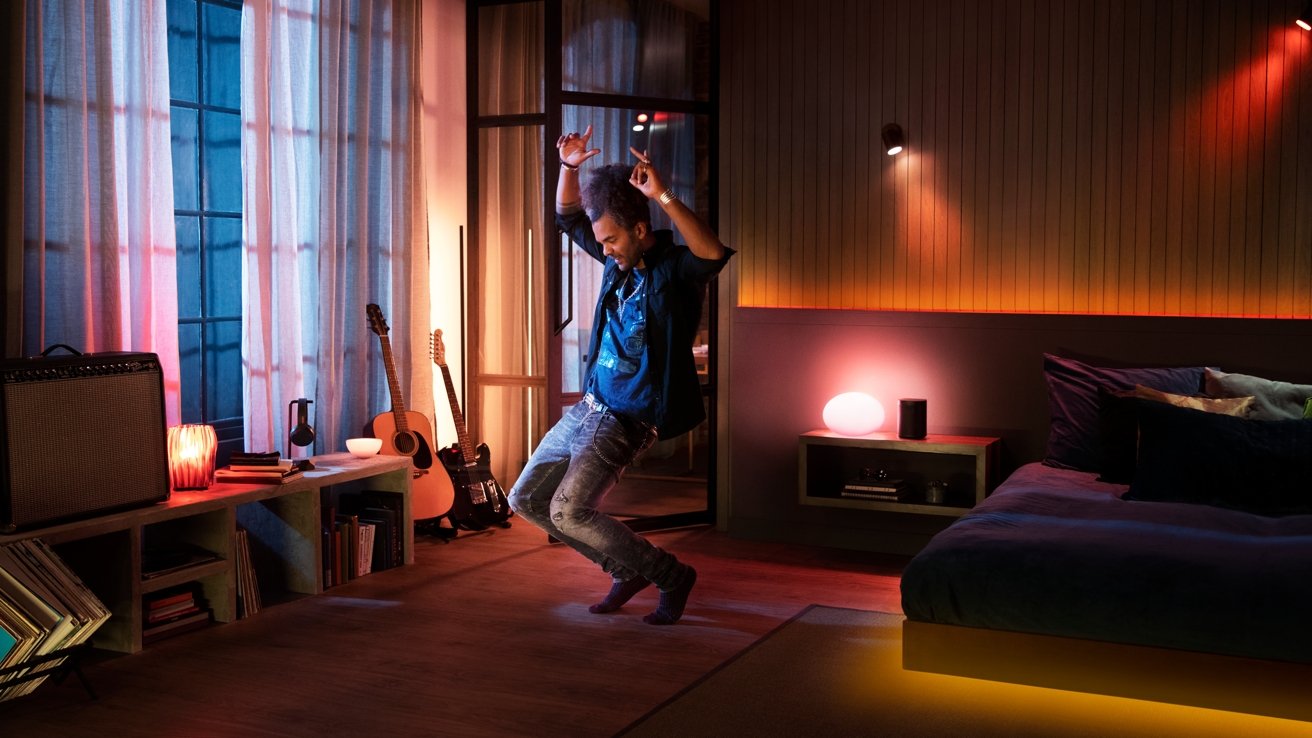 Spotify has teamed up with Signify, makers of the Philips Hue smart lights, to offer a new way to experience both your lights and music, with early access beginning on Wednesday.
This new immersive experience is the best way to sync your home's Philips Hue lights with your music. Unlike existing methods that require third-party apps and actively listening microphones, the new direct integration is near-seamless and can scale to any size. Whether you have one Hue light in your room or 30, all can sync intelligently to your Spotify playlist.
As your music plays, the lights in your room can flash, change color, and beat with the music.
How it works
This new free experience is all controlled via the Philips Hue app. The only things necessary are color-capable Hue lights, the Hue app, and a Spotify account. Music can be played to any Spotify-enabled device including a smart speaker, computer or phone.
In the Hue app, simply link your Hue and Spotify accounts and then play music to start the experience.
"At Spotify, we're always working to create the best listening experience for every moment, via any device, throughout your day," said Sten Garmark, VP of Consumer Experience at Spotify. "We're looking forward to introducing our innovative integration with Philips Hue, where smart lighting will add another dimension to enhancing your next listening session."
Users are able to manually control the settings for the experience including brightness, intensity and color palette. If they prefer, there is an auto mode as well that takes into consideration the beat of the music as well as mood, genre and volume. The music is analyzed in the cloud and the lights are able to predict upcoming changes in the music.
Availability
This new feature will come in the form of a new update to the Philips Hue application for iOS and Android. Initially, it will launch as a preview feature starting Sept. 1 for those registered for Hue's Early Access program, though it might take up to a week to appear under the What's New section.
Following the Early Access window, it will be available to all users in October.
Users of both the free Spotify program as well as the paid tier are able to try out the new feature.