Twitter launches 'Super Follows,' allowing creators to monetize tweets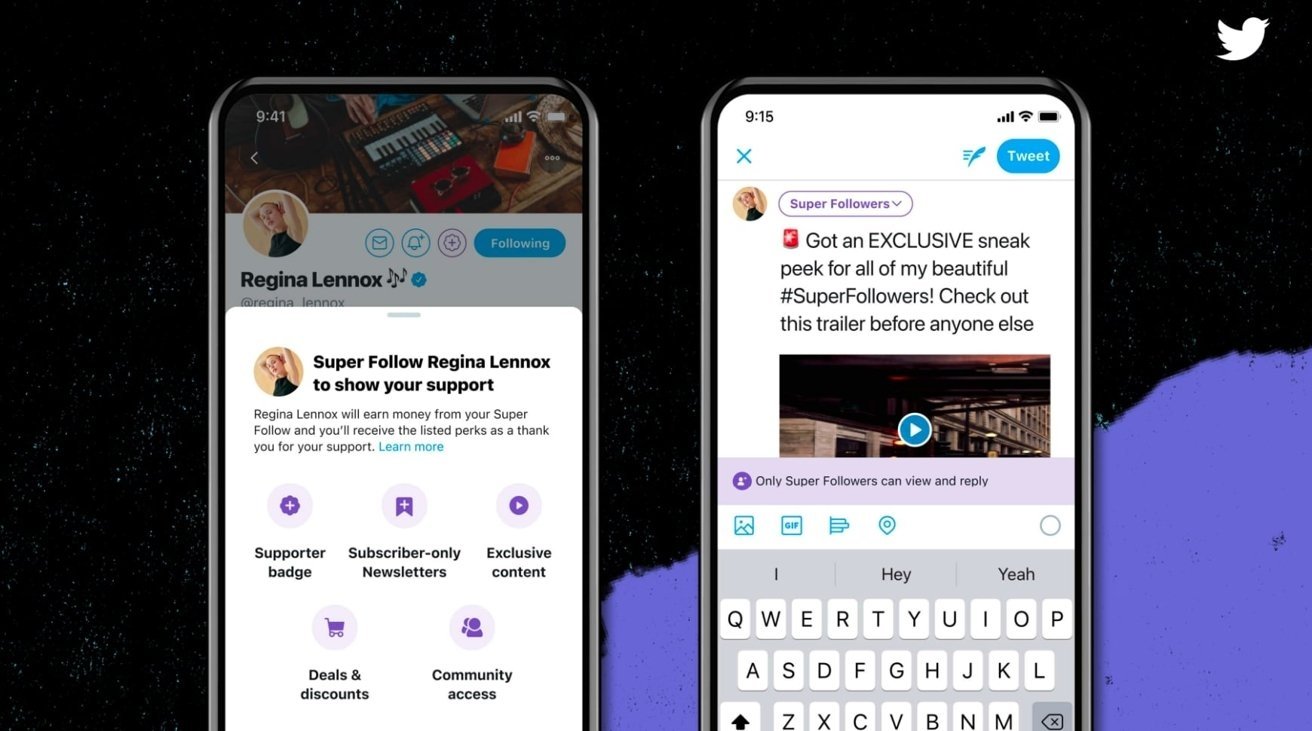 Twitter on Wednesday officially launched its Super Follows feature, which allows creators on the platform to provide exclusive premium content to subscribers.
The social media company characterizes the feature as a way for creators to monetize their Twitter presence and "creative an extra level of conservation" on Twitter. Twitter first announced the feature earlier in 2021, and leaks in June indicated that a launch was close.
Creators can provide "behind-the-scenes" content, as well as "unfiltered thoughts, early previews and subscriber-only conversations," Twitter said. Creators will be able to identify their super followers with a badge on the subscriber's profile.
Twitter is launching Super Follows with $2.99, $4.99, or $9.99 per month tier options for subscribers. Creators will be eligible to keep up to 97% of their subscriber revenue until they hit $50,000. At that point, creators will earn up to 80% of revenue after in-app purchase fees.
Currently, Super Follows are only available to a select group of U.S.-based content creators that have applied. Other creators can join a waitlist to set up a Super Follows subscription — although there's a minimum requirement of 10,000 Twitter followers.
Super Follows is also only available to subscribers in U.S. and Canada, but Twitter says it will roll the feature out globally in the coming weeks.