Crowds flock to opening of Changsha Apple Store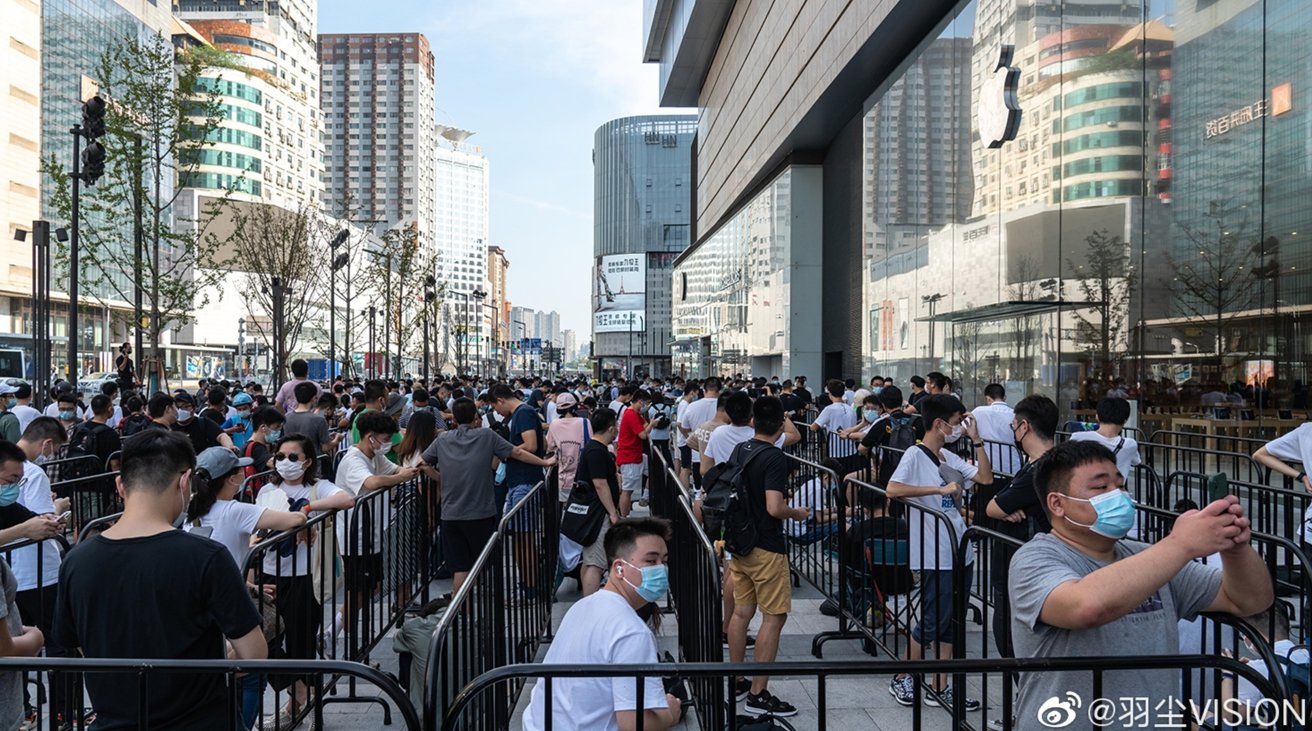 The opening of a new Apple Store in Changsha, China has been attended by a large crowd of people, lining up in queues to gain access to the retail outlet for the first time.
Based in the Changsha IFS shopping mall, Saturday's opening of the Apple Store was an attraction that drew a massive number of people, all wanting to visit the retail establishment. Despite some social distancing measures to fight COVID-19 remaining in place, that didn't deter hundreds of customers from turning up.
Images shared to Weibo and first reported by iMore show rows of people queued up behind multiple rows of barriers, patiently waiting for admittance to the store. At the entrance was store employees, lined up to welcome the first groups in through the doors.
Apple previewed the outlet ahead of its release, showing off the double-height facade with a new gradient frit and mirrored coating. Tall glass panels produced in Tianjin shift from translucent to opaque as the day progresses.
Inside, a freestanding video wall will be used to present Today at Apple sessions, flanked by wooden display tables holding Apple products.
"We are thrilled to be opening in Changsha, a community filled with creativity and profound cultural heritage," said Deirdre O'Brien, Apple's senior vice president of Retail + People. "So many of our team members already call Hunan province home, and they are ready to welcome and support their neighborhood at Apple Changsha."