Logitech's Logi Dock is an all-in-one conferencing and USB-C dock solution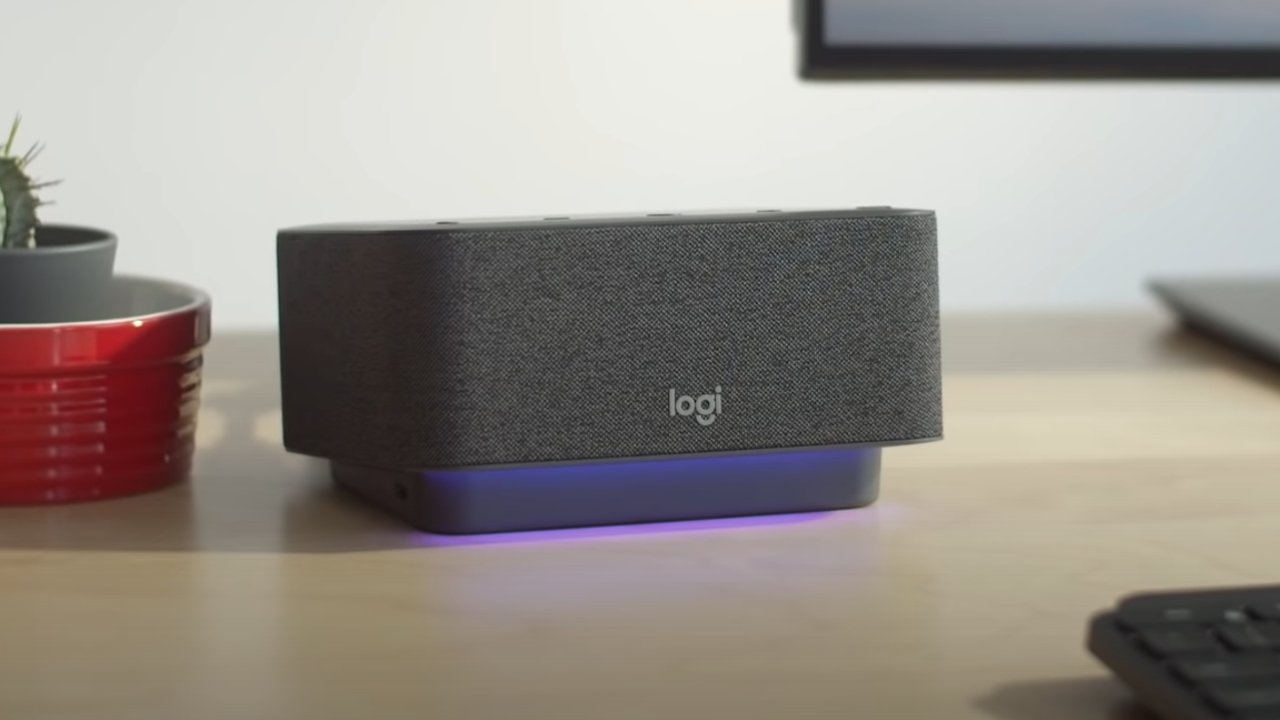 The new Logi Dock integrates with meeting apps like Zoom, has a seven-port USB-C and USB-A hub, and will be available in the winter for $399.00.
Logitech designed the Logi Dock with the work from home culture in mind. It combines a multi-port dock with a speakerphone, music speaker, and video conferencing controls.
The Logi Dock is integrated with Zoom, Microsoft Teams, and Google Meet for in-chat controls. The LED on the front of the device will alert users to a meeting, and the top button takes you directly into the conference.
The meeting and calendar integration features are controlled using Logi Tune, an app available for macOS, Windows, and ChromeOS. In addition, the dedicated volume, mute, and video control buttons work with the video conferencing software in use.
The speakerphone portion uses six noise-canceling microphones to deliver clear audio to callers when you're not using a headset. The Logi Dock has two 55 mm neodymium speakers for high-quality audio playback, so even music comes through clearly.
There are seven available ports, including a 100W USB-C port for connecting your computer. Other ports include two USB 3 Type-A ports, two USB 3.1 Type-C ports, a DisplayPort, and an HDMI port.
There is also a dedicated Bluetooth connection button for paring a smartphone or tablet to the device for audio playback.
The Logi Dock will become available starting in winter 2021. It retails for $399.00 and requires the free Logi Tune software to work with your calendars.