New USB-C Apple Watch charging cable now available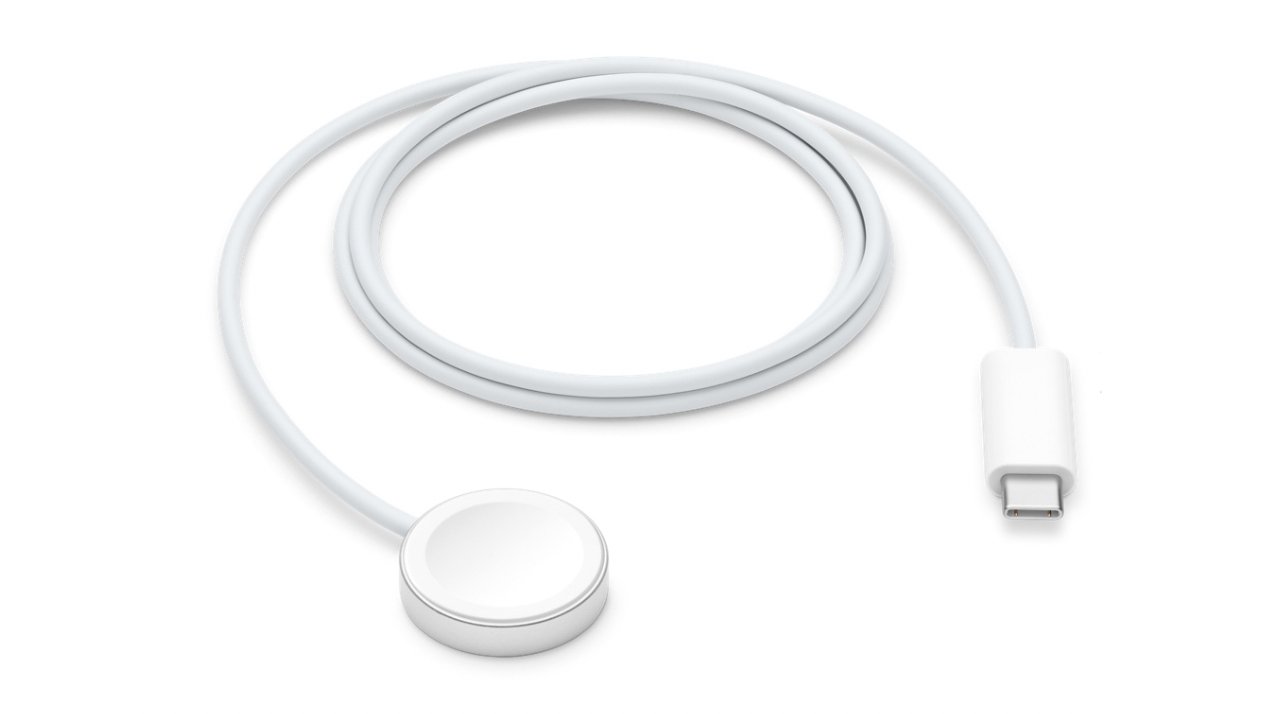 Although the Apple Watch Series 7 will not be available until later, Apple has already released its updated charging cable, a USB-C model that works with previous Watches.
During its announcement of the Apple Watch Series 7, Apple said that it would feature faster charging, and also utilize a new charging cable. The magnetic end that fits to the Watch remains the same, but the cable's connector at the other end is now USB-C, instead of USB-A.
"[Apple Watch Series 7' charges up to 33% faster than Series 6," said Lauren Braun, Apple Watch Product Manager, "with an updated charging architecture and new fast charging USB-C cable."
The full faster charging time will require the new Series 7, but the cable itself can be used with any previous Apple Watch. Consequently, although the Apple Watch Series 7 itself is yet to be added to the Apple Store, the new charging cable is already available.
Apple Watch Magnetic Fast Charger to USB-C Cable costs $29, and is only available in 1m length. The previous Apple Watch Magnetic Charging Cable, the USB-A one, is so far still available, and also costs $29 for a 1m version.