Sonos Beam Gen 2 announced with Dolby Atmos support, AirPlay 2, & more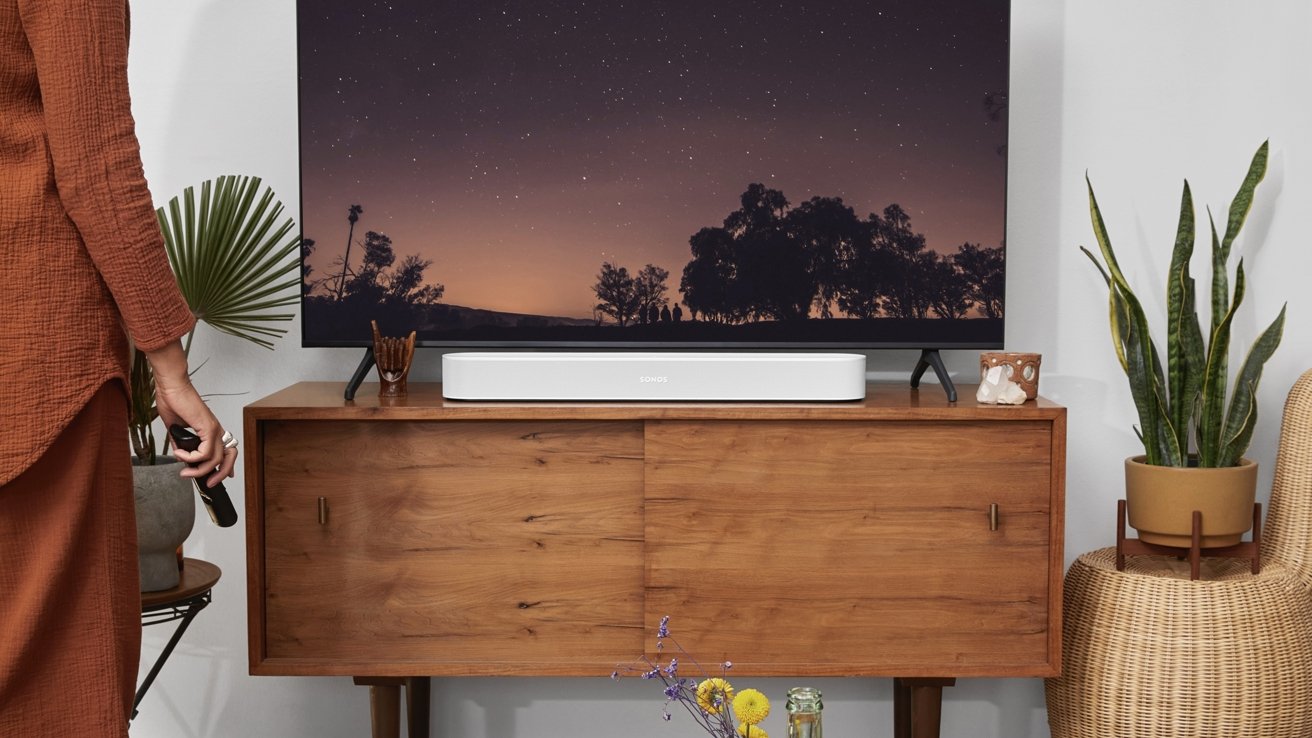 The new Sonos Beam Gen 2 has a bevy of improvements including adding support for Dolby Atmos 3D sound while still keeping popular features such as AirPlay 2.
Sonos first brought Dolby Atmos to its product line with the impressive Arc soundbar. Now, it is being made available on the lower-cost and more compact Beam.
The higher resolution audio is being driven by the newfound HDMI eARC support on the Beam, which only has two ports in total. It also has NFC for even easier setup.
Fitting within the same footprint as its predecessor, the Sonos Beam Gen 2 has much of the same design but Sonos has replaced the fabric wrap with a new perforated plastic that should prove to be more durable.
Sonos says the overall sound on the Beam has improved and the adaptive TruePlay smart EQ is also present to ensure the best possible sound in your living room.
Just like the first generation device and almost all Sonos products, the Beam Gen 2 supports Apple AirPlay 2 making it an excellent choice for predominantly Apple households.