Yes, all of your old Apple Watch bands are compatible with the Apple Watch Series 7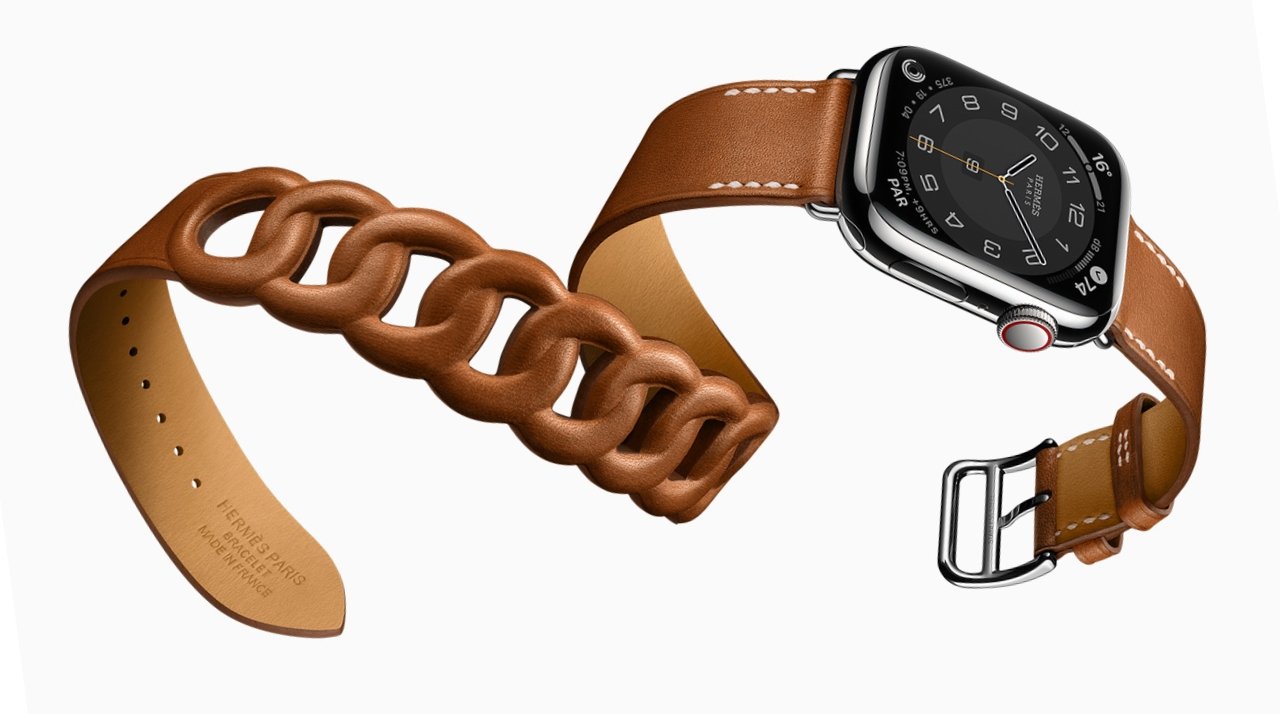 Contrary to some pre-event rumors, the redesigned Apple Watch Series 7 will not require new Watch bands, and will remain compatible with all previous ones.
Apple Watch Series 7 did not get the flat-edge redesign that was expected, but it will come with a larger body. Conflicting leaks and rumors prior to the unveiling suggested that the new 41mm and 45mm size Apple Watches would therefore require new bands.
However, Apple has confirmed that all current bands will work with the Apple Watch Series 7.
"We've added new colors, across our most popular styles in Series 7," said Jeff Williams during the event, "[and it] is compatible with all existing bands."
As happened when the Apple Watch Series 4 was introduced with larger sizes, new Apple bands are labelled to match the Series 7. So already on sale in the Apple Store online are a whole series of bands labelled 41mm, or 45mm.
Just as all previous bands will fit the Apple Watch Series 7, though, these 41mm and 45mm bands are compatible with previous Watches.
Across these two new sizes, Apple has released approximately 100 new bands. So far, they start from $49, such as with the 41mm English Lavender Sport Band which is now available.