Over 100 new emoji combinations coming to iOS 15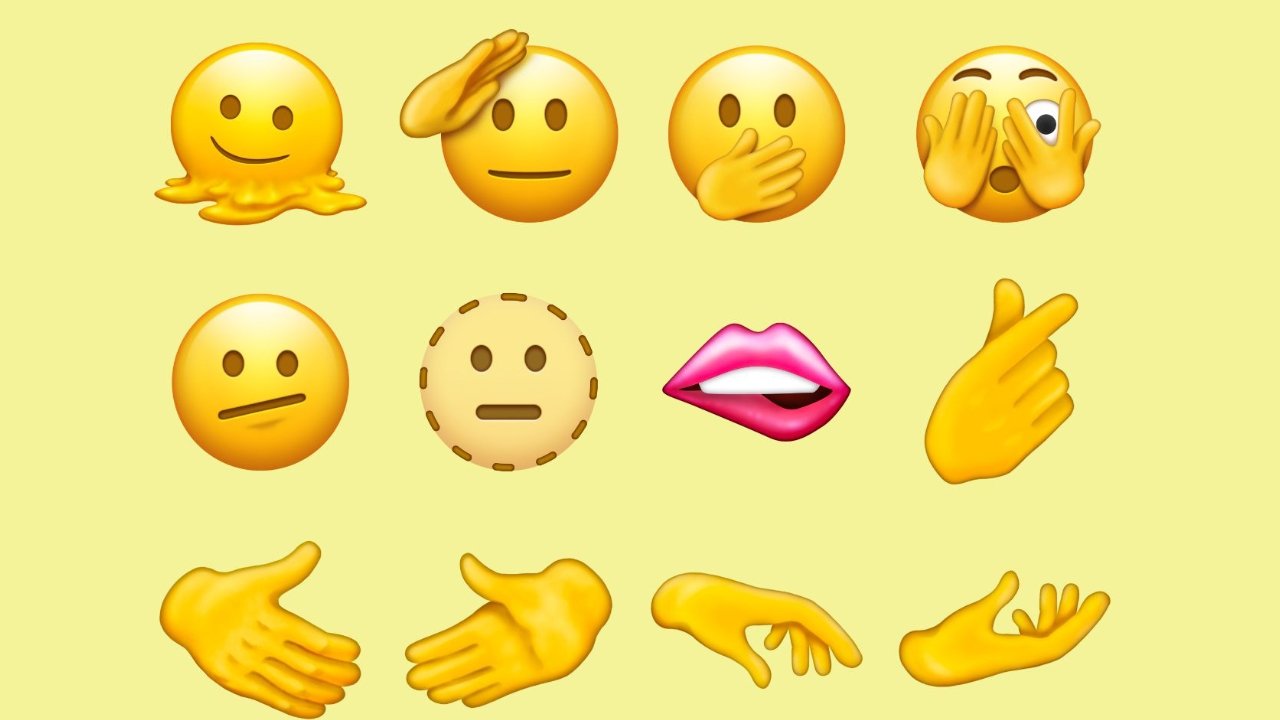 Upcoming emoji include melting face, dotted line face, pregnant person, and several skin tone variations add variety to Messages in a future iOS 15 update.
Each year the Unicode Consortium draft new emoji into the official Unicode spec. The Unicode 14.0 spec includes 37 new emoji for companies to copy into their emoji repositories.
After the new emoji are approved, it is up to Apple, Google, Facebook, and others to draft up their versions of emoji and releases them to each platform. Apple often uses new emoji as a draw to its new operating system early on — perhaps iOS 15.1 or so this year.
The emoji have official names and descriptions, each with an example image supplied by Emojipedia as a preview. Apple's emoji tend to look similar to the samples but include a lot of detail within the characters.
Melting face, saluting face, pregnant person, heart with hands, beans, mirror ball, and low battery make up a few of the new emoji choices. The hand options and some people emoji have skin tone variations, meaning the 37 new emoji can have up to 112 variations in total.
Emojipedia aims for representation when choosing emoji. Various sources are considered, including public demand. For example, people often ask for a pink heart, which is in consideration for Unicode version 15 in 2022.
Since the approved list has been released, it is up to each platform to draw up their emoji and submit them to users. Expect to see these new characters in an update later in 2021.