Report suggests Apple's A15 Bionic lacks significant CPU upgrades due to chip team brain drain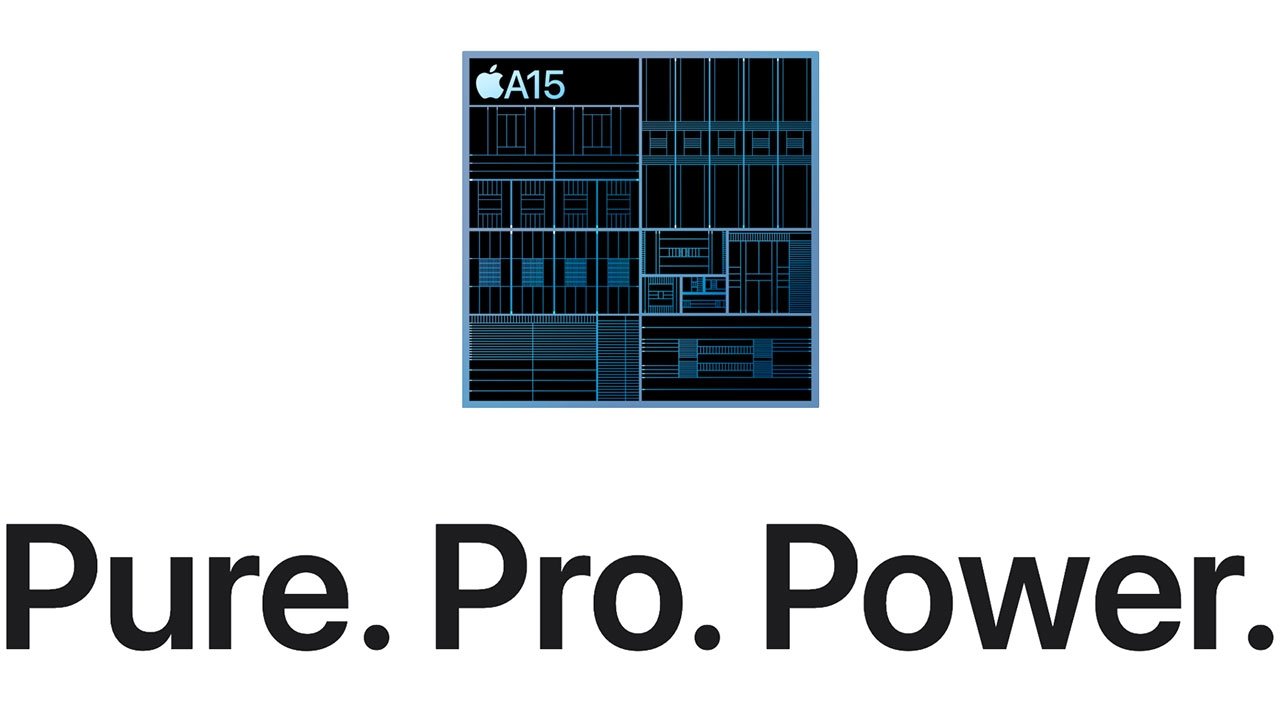 Apple failed to detail the relative performance gains achieved by its new A15 Bionic SoC during Tuesday's iPhone 13 reveal, a rarity for a major hardware launch. One report believes the omission was not an oversight as Apple has little to tout.
While Apple mentioned certain aspects of its new system-on-chip design, specifically improvements related to graphics capabilities, executives were mum on raw CPU performance. A morsel was handed out during the presentation of iPad mini, with Apple saying A15 packs a 40% faster CPU compared to the tablet's A12-powered predecessor, but the comparisons ended there.
Rumblings on social media suggested that CPU numbers were intentionally left out because it is not as favorable a compare as previous A-series introductions.
In a report published shortly after the unveiling of iPhone 13 and iPad mini, SemiAnalysis suggests Apple's chip team is beset with internal troubles after a supposed brain drain sapped key executives and personnel from projects like A15. After conducting a preliminary die analysis of the A15 based on total transistors, estimated die size and other metrics, the publication found no major CPU improvements and concluded that Apple's next-generation core was delayed into 2022.
While there is little evidence that an emigration of talent is impacting Apple, the company has lost a number of key players in recent years. Apple's lead A-series chip designer from A7 through A12X, Gerard Williams III, left the company in 2019 to found Nuvia, a firm that was later snapped up by Qualcomm for $1.4 billion. Apple sued Williams on claims that he started Nuvia while working at the tech giant and recruited from its ranks, allegations the chip architect denies.
Today's report also mentions Rivos, a RISC-V startup that that includes a number of former senior Apple engineers.
"We believe Apple had to delay the next generation CPU core due to all the personnel turnover Apple has been experiencing," the report says. "Instead of a new CPU core, they are using a modified version of last year's core."
Alternatively, Apple could have sunk its transistor budget into the improvement of GPU cores and silicon designs that enhance graphics- and camera-related features. SemiAnalysis agrees that GPU gains are "quite impressive," but maintains the theory that a lack of CPU upgrades points to internal issues.
For its part, Apple in marketing material for iPhone 13 Pro lauds the advancements made with A15, saying that it is capable of making improvements to A-series silicon because it creates long-term product road maps "in ways no other company can." Many of the graphics-intensive tasks like ProMotion variable display refresh rates.
"That's how we deliver features like ProMotion, which have to be planned years in advance," Apple says. "Our chip team fully understood the needs of the display hardware, display software, and operating system teams and took them into account for A15 Bionic."
More detailed analysis of the A15 should come to light after the iPhone 13 and iPad mini are released next week.