Viral AirTag discovery behind license plate likely staged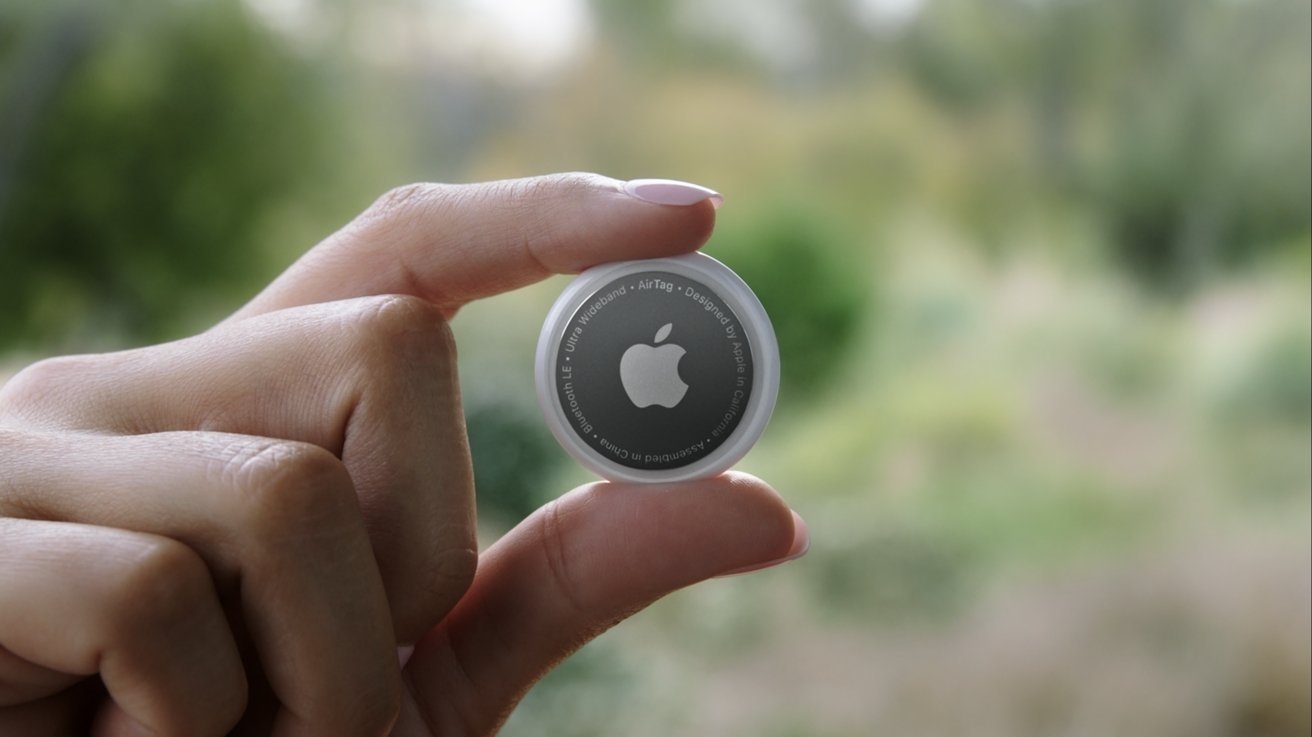 AppleInsider is supported by its audience and may earn commission as an Amazon Associate and affiliate partner on qualifying purchases. These affiliate partnerships do not influence our editorial content.
A young woman has alleged that she found an Apple AirTag tucked behind her license plate on TikTok intended to stalk her, earning her nine million views — but the recollection of the tale is suspicious.
Ashley, who goes by @_ashleyscarlett on TikTok, recently posted a video where she claims she's found an Apple AirTag tucked behind her license plate. She noted that a passenger in her car got an alert on their iPhone that an unfamiliar AirTag was tracking them.
In a later video, she explains that the AirTag had been placed on her car in a four-minute gap while she was parked in Los Angeles. She claims that the data was corroborated by her Dodge Charger's built-in tracking system.
She states that she called the police, who told her that the situation was "a non-life threatening emergency," and told her to report it down at the station. Ashley goes on to explain that she'd rather contact Apple with the information provided by the alert.
However, there are reasons to be skeptical of her story.
According to posts on both Ashley's Twitter and Instagram, she also has an iPhone which was presumably used to record the account of the incident. This means that her phone should have also received an alert during this time frame as well, assuming it wasn't her AirTag in the first place.
Additionally, Newsweek called the local police department to follow up on the allegations. A local public information officer for the Riverside police department stated that there were no reports of any such incident. Newsweek also attempted to contact Ashley but has not received a response.
Ashley said in her video that the AirTag supplied her with a partial phone number, which is questionable.
"And their phone number — uh, I mean, the last 4 digits" were shown, according to the Newsweek reporting, and AppleInsider viewing of the video account. Given that AirTag owners select what information to display when an AirTag is scanned, it seems improbable that a stalker would tell Apple's iCloud that displaying this information would be acceptable, nor would it be useful in the case of an actual lost AirTag.
Apple has made sure to equip the AirTags with built-in anti-tracking features. An iPhone user will automatically receive a notification that an unknown AirTag has been following them.
Similarly, the alert provides information to the user and the ability to play a tone to help locate the device, as Ashley did.
Every AirTag features a unique serial number, which means it can be traced back to the iPhone it is paired with. This allows law enforcement and Apple to figure out who may have lost, misplaced, or placed an AirTag with ill-intent.