Initial iPhone 13, iPad mini preorders begin to arrive as customers line up at Apple Stores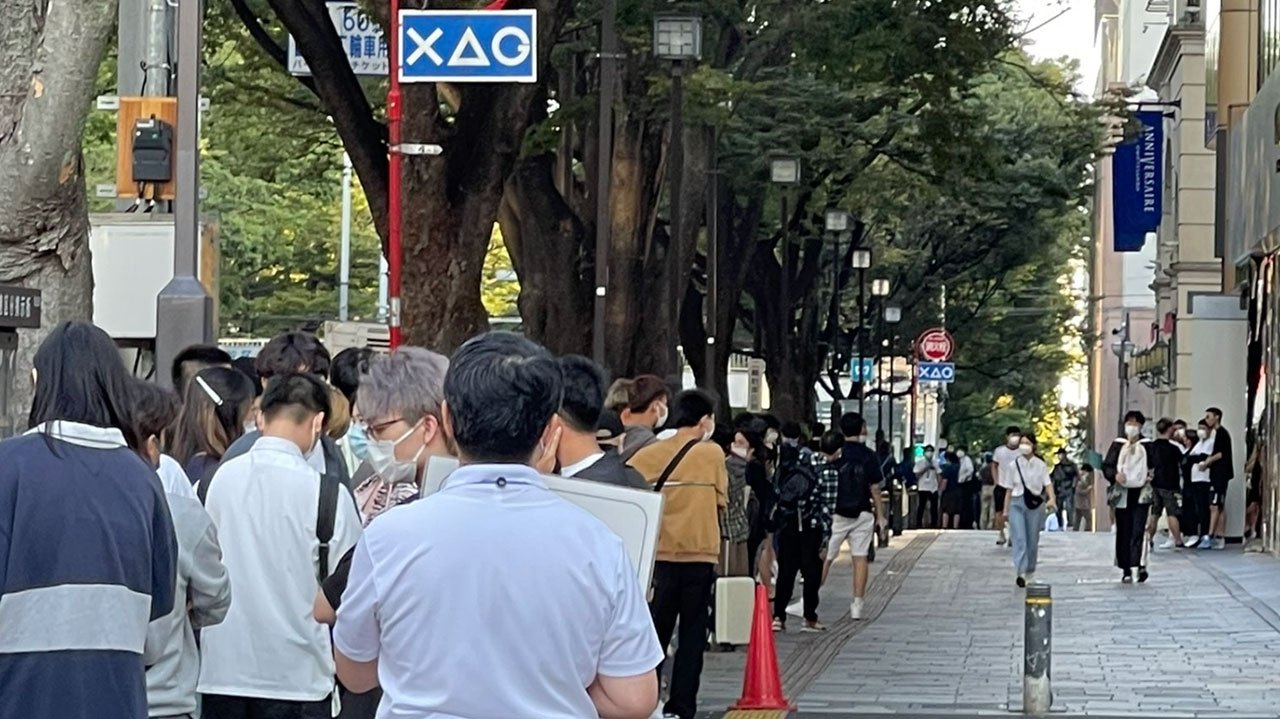 Early iPhone 13 and iPad mini customers who preordered the devices last week are now taking receipt of their purchases, with Australia and New Zealand among the first to gain access to Apple's latest hardware.
As has become tradition, customers just west of the international date line are posting photos of their new iPhone and iPad hardware to social media outlets. New iPhone 13, iPad and iPad mini owners in Australia, Japan, New Zealand and other countries have posted unboxings and glory shots of the new handsets to Twitter, Reddit and Instagram.
A long line of customers, seen in the image above, are awaiting entry into Apple Omotesando in Japan, though other stores in the country, like the Marunouchi location, are desolate. Similarly, Apple Southland in Victoria, Australia, opened to no sign of line-waiters.
As with last year's iPhone 12, iPhone 13 is being introduced amid a pandemic, meaning customers who are typically drawn to launch day festivities might steer clear of such gatherings. Apple is instituting safeguards like screening, mask requirements and social distancing at its brick-and-mortar retail locations.
Unveiled last week, iPhone 13 boasts a host of improvements including enhanced camera hardware, a new A15 Bionic system-on-chip, new photography and videography features and larger batteries. Top-end iPhone 13 Pro models sport ProMotion variable refresh rate displays and an extra GPU core for powering exclusive features like macro photography and ProRes support.
The iPad mini also debuted last week and receives a new all-screen design, A15 Bionic processor, 5G connectivity, significant camera improvements and other enhancements.
High demand has pushed back estimated delivery dates to October, with iPhone 13 Pro versions now due to arrive in late October. Interest in the iPad mini also appears to be healthy, with shipments of certain configurations stretching into early November. Customers still have a chance to score a launch day unit at a local Apple Store, though supplies will be limited.
For those who haven't already ordered, make sure to check out AppleInsider's in-depth comparisons: