'Foundation' is beautiful, lavish, and boring say reviews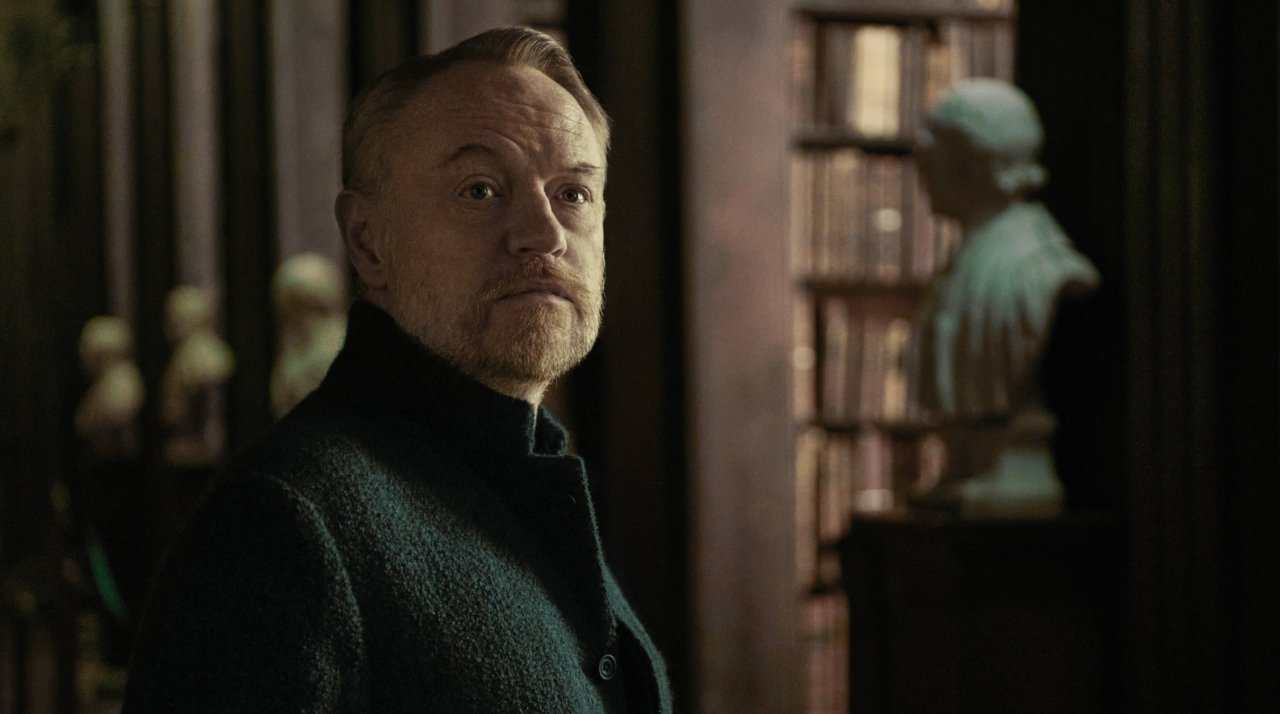 Apple TV+ has debuted its long-awaited version of Isaac Asimov's "Foundation," and the first reviews uniformly praise its visuals, but call its storytelling either "brilliant," or "dross."
"Foundation" is the enormously expensive new science fiction fantasy from Apple TV+, but it brings the streaming service huge attention because of its source material. The series of books by Isaac Asimov are classics - dated, and sexist, but also famously revered - and they've been called unfilmable.
That has been because the world of the stories is expensive to create. But it's also chiefly because Asimov was a very poor writer of characters and only interested in universe-spanning ideas staged out over millennia.
The most enormous events happen between chapters, because they're enormous events about characters. While it's hard to read the books without becoming lost in the sheer imaginative scope of their ideas, it's also impossible to read them without wincing at some parts, and feeling repeatedly cheated at others.
Not very many readers have even tried to adapt them into film or TV, though. David S. Goyer, previously perhaps best known for the "Dark Knight" films, has tried to take all that is great about "Foundation," and make it into an Apple TV+ series.
"Foundation" begins as a 10-part series, with the first two episodes available from September 24. And at last, audiences have been able to see how it does — or doesn't — work.
Variety: expansive, lavish, self-indulgent
In a mostly praising review of the series, Variety welcomes how it "uses Asimov's texts as inspiration," rather than trying to faithfully recreate the books.
"Remixing Asimov's characters, settings and themes into something more timely and fitting for television versus the page," it says, "this iteration of 'Foundation' thrives most when becoming something all its own."
"Yes, it can be self-indulgent, meandering and more complicated than need be," continues Variety. "But that feels somewhat inevitable, given the scope of the task at hand."
The Hollywood Reporter: beautiful, tedious
Apple has made the first two episodes available to watch now on Apple TV+ and for the most part, those two were sent to reviewers. Some appear to have seen the entire series, though, including The Hollywood Reporter.
"Apple TV+'s Foundation... is beautiful but tedious," says the publication. "That may, in fact, be understating both counts."
"Foundation has no evident limitations of any kind," it continues, "yet no real visceral impact for the most part, because it's almost stultifyingly dull, especially in its middle episodes."
Empire: lavish, breathtakingly bold
"This is a slice of rock-hard sci-fi that tickles the intellect with concepts both philosophical and profound," says Empire magazine in an almost entirely positive review, "one that routinely hops back and forth through decades and sometimes centuries."
Describing it as "not for the faint-hearted," just on its sheer scope, the magazine says it could be the "most lavish show on television."
"[For] those willing to take it on, Foundation's debut season is a breathtakingly bold undertaking that will dazzle just as much as it confounds," concludes Empire, "and lays its own foundation for what may prove the most ambitious television yet."
The Telegraph: overblown sci-fi dross
The UK newspaper just straight loathed the show, saying it "disappears up its own black hole."
"'Foundation,' you hardly need telling, looks incredible," says The Telegraph. "It's worth the price of your impulse-buy OLED TV on its own."
"Yet there is a slight feeling that all of the astronomic prettification is a distraction from some narrative sinkholes," it continues. "Yet you could forgive Foundation both its complexity and prolixity if only it had a heart."
Wired UK: flawed masterpiece
Wired's review praises its "intricately designed worlds," and "sky-high production values," before admitting that the show "doesn't always hit the mark."
"Something is missing," says Wired UK. "It's more that you find yourself wondering why anything that happens in the show particularly matters."
"It's hard to mourn after terrorist bombings that leave hundreds of millions dead when you never really see a body, or a broken family (you barely even see damaged buildings)," it continues. "Or care about the supposed downfall of a galactic empire when that entire crisis largely happens off-screen."
New York Times: ambitious, overstuffed
"An ambitious reimagining of the Isaac Asimov epic suffers from by-the-numbers sci-fi plotting," says the New York Times, in a short review.
"[It's] intriguing idea often gets lost in space," says the publication. "Like Trantor, the imperial capital in 'Foundation' whose surface is buried beneath man-made layers, the story's core ends up enveloped in levels upon levels of machinery."
The first two episodes of "Foundation" are streaming now on Apple TV+, with the remaining eight coming weekly from October 1.