Apple Maps gets 3D view with iOS 15 in selected cities, more to come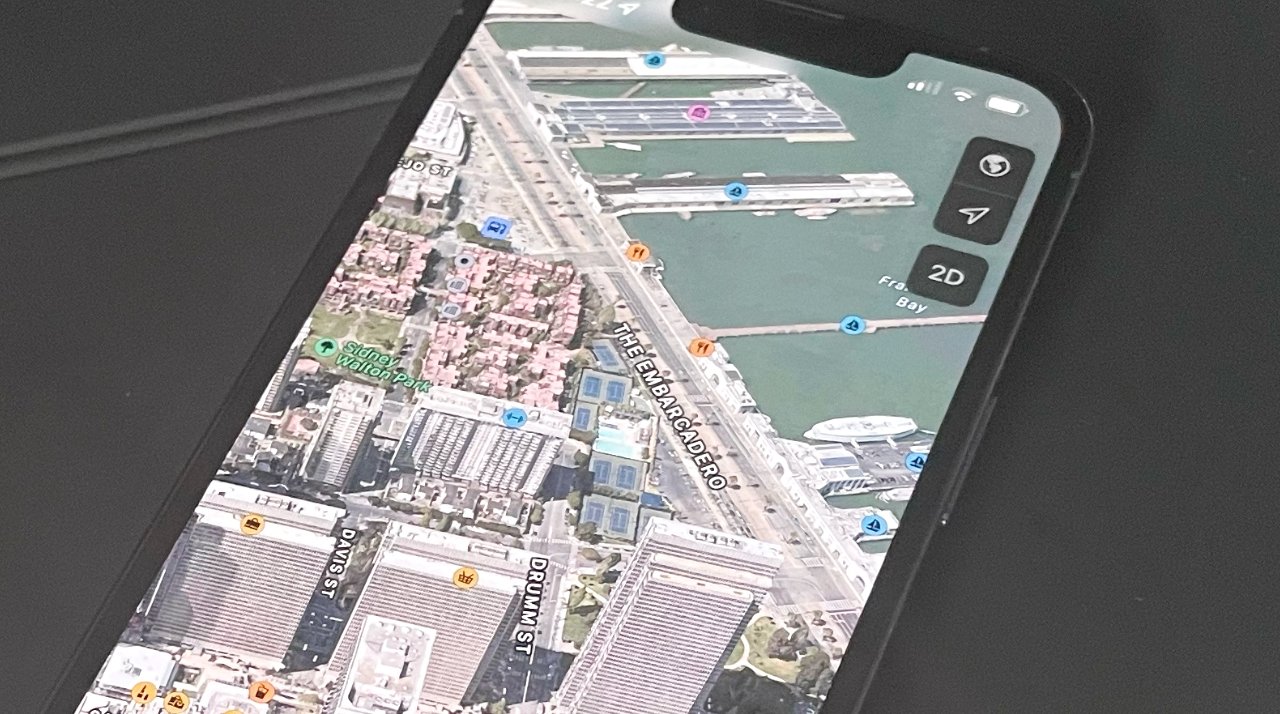 Apple has announced that its new 3D Apple Maps navigation and exploration features will be coming to more cities, including San Diego, and Montreal.
Apple's announcement of Apple Maps features primarily concerns how all of the additions promised at WWDC 2021, are now live in iOS 15. They remain rolling out to new cities, however, and the company has revealed which ones are next.
Currently, the updated Apple Maps is now available in:
London
Los Angeles
New York City
San Francisco Bay area
The cities to follow before the end of 2021 are:
Philadelphia
San Diego
Washington, D.C.
Apple also says that Montreal, Toronto, Vancouver and more additional cities will be available next year. Apple Maps teams are currently walking in those Canadian cities, building up their mapping data.
"We are thrilled to offer the new Apple Maps experience," said Apple senior vice president of Services, Eddy Cue, in a statement. "Maps is the best way to navigate the world: It is easy to use, beautifully designed, and built with privacy at its core."
"With this update, we are pushing Maps even further, providing more ways for users to discover the natural beauty of the world and explore cities through a new 3D view,," he continued. "Our goal has always been to build the best and most accurate map in the world. The upgrades in Apple Maps are a continuation of that effort, with features and an attention to detail that only Apple can deliver."
"Users can see vibrant details of mountain ranges, deserts, rainforests, oceans, and more," says Apple. "Now even the most remote and precious locations on the planet can be explored right from iPhone."
Not all of the new Apple Maps features are immediately available in CarPlay, however. The enhanced navigation that, includes "road-level 3D," will be coming to CarPlay "later this year."