China increases power cuts, 'scared' suppliers look to leave country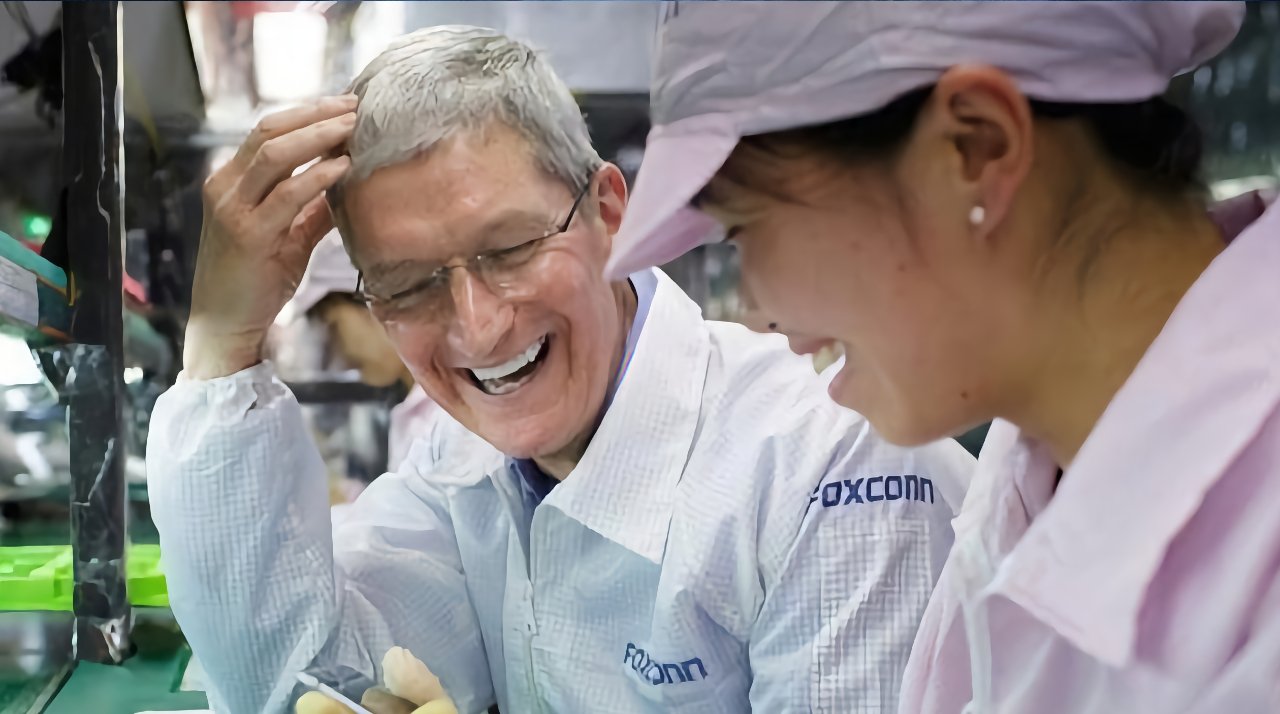 Regular power outages decided on by the Chinese government to save electricity, now look permanent — and technology manufacturers say they are being scared into moving to different countries.
Since June, China's government has been forcing companies to shut down at times to save electricity. Now firms say they get weekly notifications of which days they will have no power, and fears that this is permanent are reviving aims to move away.
According to Nikkei Asia, the situation is being exacerbated because there is no clear pattern to which companies are being affected.
"It is very chaotic and confusing," an unnamed executive at an Apple supplier told the publication. "Some suppliers managed to secure power supplies based on their friendly relations and negotiations with the local governments, while some were affected badly."
Companies spared reportedly include iPhone assembler Luxshare, according to unspecified sources. Some other Apple suppliers believe that there is a logic to how the local government is determining who gets power, and who loses it.
"If you don't bring as much value as, say, displays or high-end semiconductors but consume a lot of energy, sorry you are out!" said an executive in a company that provides Apple with printed circuit boards. "It's better that you just shut down and move away."
The concerns over power supplies come as firms in the region say they are now also worried about operating in China.
"It's not just about power issues," said an unnamed iPhone supplier. "From [the disappearance of] Jack Ma to the crackdowns on gaming and education ... these all suggest increasing uncertainty for enterprises operating in China. People are scared."
Jack Ma runs Alibaba, a firm whose technology products in cloud computing reach almost 800 million users. Always outspoken, he criticized the Chinese banking system in a speech in November 2020 — and was then not seen again in public for about three months.
These concerns, and a presumption that power outages will continue, is reportedly prompting companies to reconsider their Chinese operations.
"We heard that the situation could last till the end of this year or even longer," an executive from a speaker supplier told Nikkei Asia. It's not known if the unnamed executive's company supplies Apple, but it does sell to Amazon, Lenovo and others.
"Such inconvenience could be gradually unbearable," the executive said. "Now we are again reopening our evaluations of overseas plants, perhaps in Vietnam, Batam in Indonesia, or Thailand."
Apple and other technology firms have long been either considering or implementing plans to move production away from China. It's chiefly been because of fears of over-reliance on one source, but there have also been issues over US/China trade tensions.