Apple's 512GB M1 Mac mini is back on sale for $749.99 ($150 off) at Amazon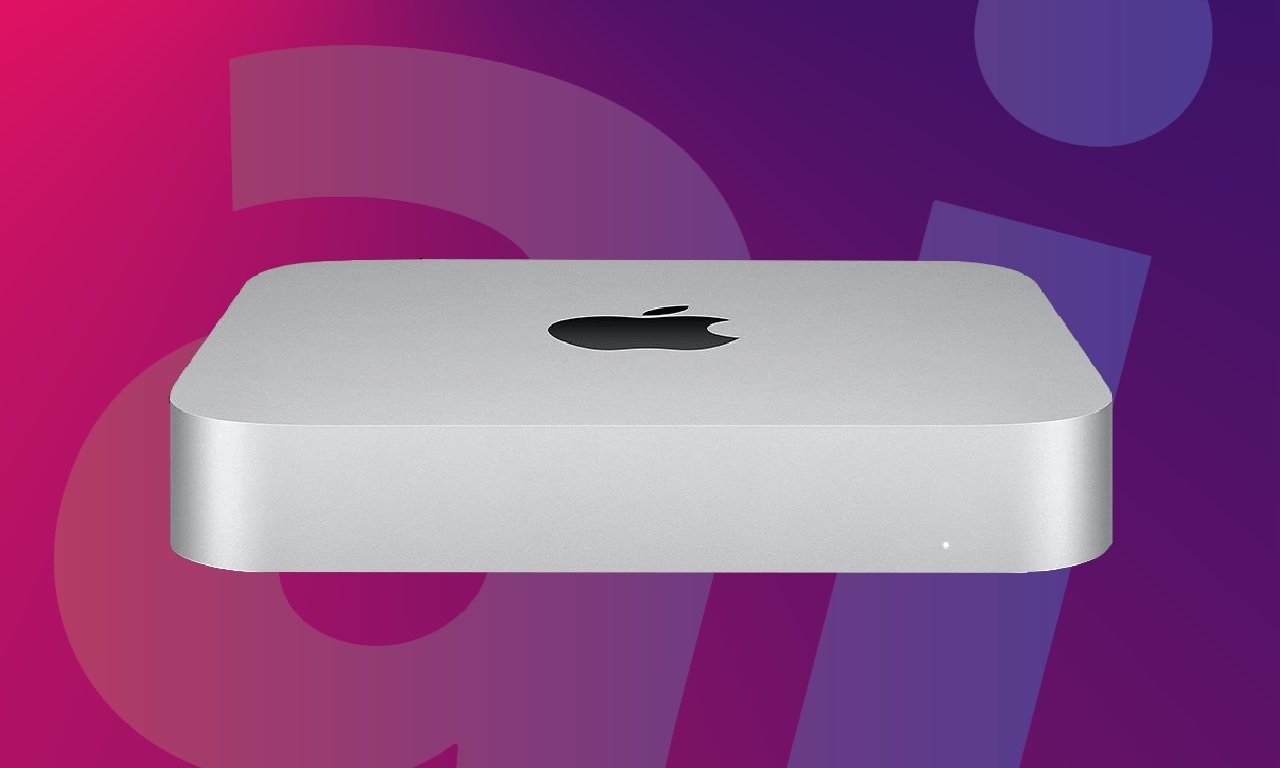 AppleInsider is supported by its audience and may earn commission as an Amazon Associate and affiliate partner on qualifying purchases. These affiliate partnerships do not influence our editorial content.
Amazon has reissued its best-of-the-year price on Apple's current Mac mini with a 512GB SSD. Save $150 instantly.
Lowest price of the year
Amazon's $749.99 price is valid on Apple's latest Mac mini with an M1 chip, 8GB of memory and a 512GB SSD. Shoppers can instantly save $100, plus another $49.01 off at checkout, bringing the total discount to $149.01 — matching the year's steepest savings on the upgraded configuration.
This Mac mini deal comes on the heels of last week's AirPods discounts at Amazon, which knocked up to $100 off the product line. With inventory shortages expected to continue through the holiday season, now may be the best time to pick up a Mac mini while units are in stock and on sale for peace of mind when ordering the Mac mini as a gift.
If you're looking for a model with 16GB of RAM or 1TB of storage, every other Mac mini is eligible for exclusive savings in our M1 Mac mini Price Guide, so have a look if you're in the market for another set of specs.
Additional Apple deals at Amazon

M1 Mac mini Prices
AppleInsider may earn commission on products purchased through affiliate links.
---
Configurations
Discount
M1, 8GB, 256GB

$699.00

Coupon

Price with $34 promo code APINSIDER. Same code takes $20 off AppleCare. As always, if you have any issues, you can reach out to us at [email protected] and we'll try and help.

$54.00
M1, 8GB, 512GB

$899.00

Coupon

Price with $24 promo code APINSIDER. Plus, save $20 on AppleCare with the same code. If you have any issues, reach out to us at [email protected] and we'll try and help.

$44.95
M1, 8GB, 1TB

$1,099.00

Coupon

Price with $50 promo code APINSIDER. The same code discounts AppleCare by $20. If you have any issues, reach out to us at [email protected] and we'll try and help.

n/a

n/a

n/a

$54.95
M1, 8GB, 2TB

$1,499.00

Coupon

Price with $50 promo code APINSIDER. The same code discounts AppleCare by $20. If you have any issues, reach out to us at [email protected] and we'll try and help.

n/a

n/a

n/a

$74.95
M1, 16GB, 256GB

$899.00

Coupon

Price with $100 promo code APINSIDER. Plus, $20 off AppleCare with the code. As always, if you have any issues, you can reach out to us at [email protected] and we'll try and help.

n/a

n/a

$100.00
M1, 16GB, 512GB

$1,099.00

Coupon

Price with $100 promo code APINSIDER. Plus, $20 off AppleCare with the code. As always, if you have any issues, you can reach out to us at [email protected] and we'll try and help.

n/a

n/a

$100.00
M1, 16GB, 1TB

$1,299.00

Coupon

Price with $100 promo code APINSIDER. Plus, $20 off AppleCare with the code. As always, if you have any issues, you can reach out to us at [email protected] and we'll try and help.

n/a

n/a

n/a

$100.00
M1, 16GB, 2TB

$1,699.00

Coupon

Price with $110 promo code APINSIDER. Plus, save $20 on AppleCare with the same code. If you have any issues, you can reach out to us at [email protected] and we'll try and help.

n/a

n/a

n/a

$110.00