Apple introduces $4.99 Voice Plan for Apple Music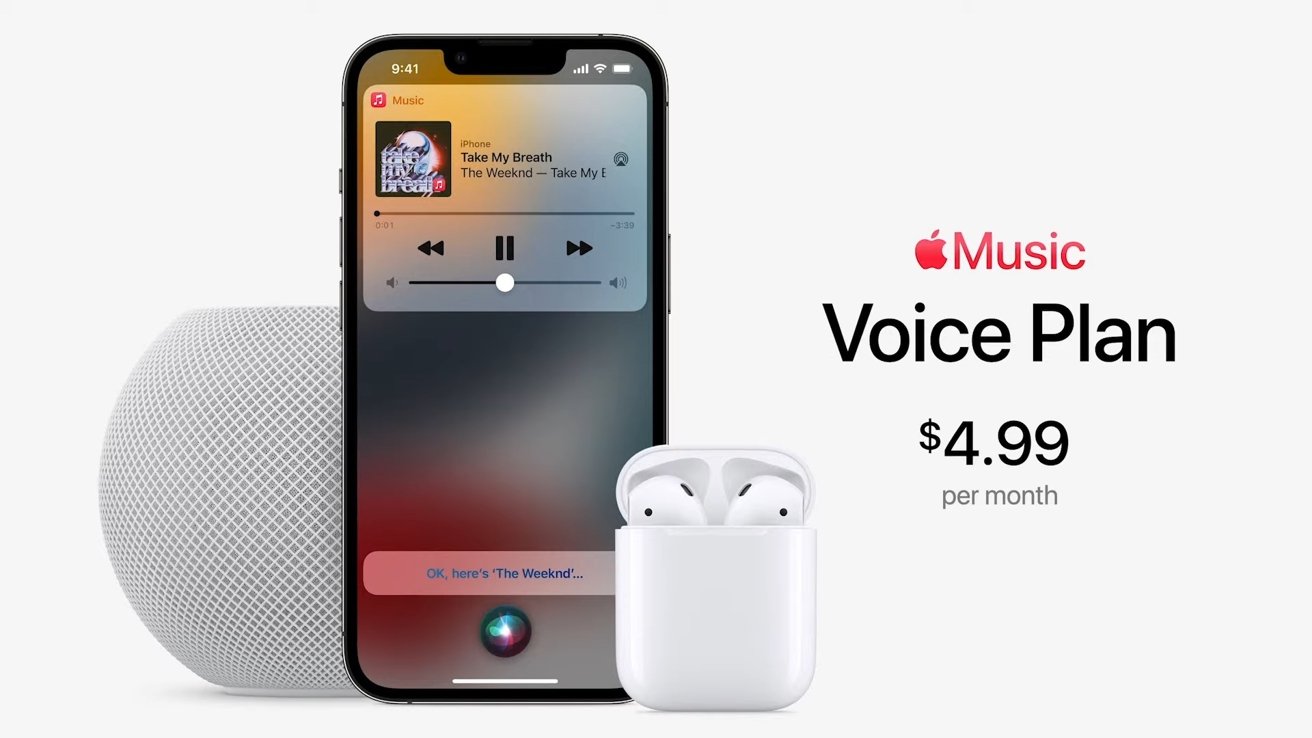 Apple has introduced a new subscription tier for Apple Music dubbed the Voice Plan that lets users access the platform's catalog using Siri.
The Voice Plan will let users listen to songs, playlists, albums, and other content on Apple Music using just voice commands. It's also cheaper than the Apple Music individual plan, costing $4.99 a month.
Unlike the $9.99 Individual Plan, the Voice Plan only lets users access content via voice. It appears aimed at users who mostly listen to music via HomePod mini or AirPods
In addition to the Voice Plan, Apple has also debuted new curated playlists for various settings, including dinners, hikes, and relaxing before bed.
The Voice Plan will be available in 17 countries when it launches later in the fall.