New M1 Pro, M1 Max MacBook Pros support more displays than M1 Macs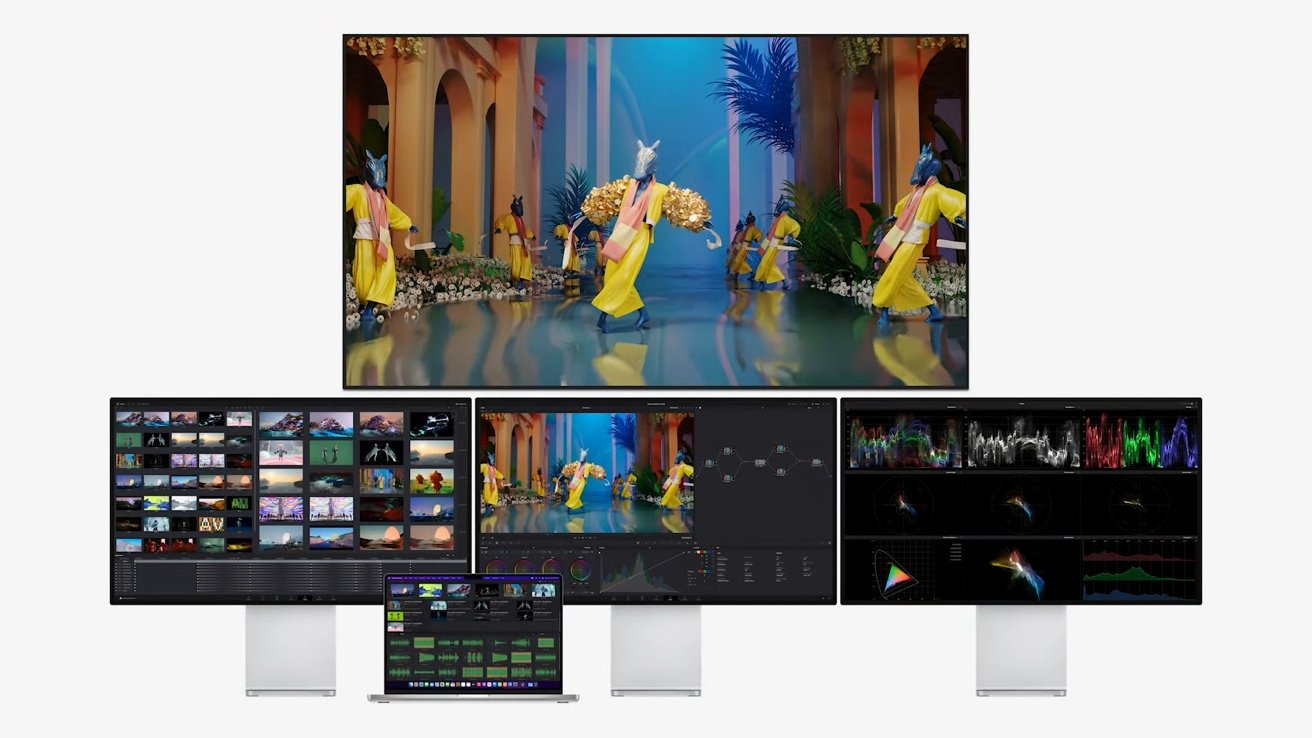 The new Apple M1 Pro and M1 Max processors expand the number of external displays you can connect to a MacBook Pro up to four depending on processor versus one external on M1 portable hardware.
Apple announced the new M1 Pro and M1 Max chips at Monday's "Unleashed" event, alongside the new 14-inch MacBook Pro and 16-inch MacBook Pro models. In addition to being faster and more capable than their predecessors, the new chips also allow for more external displays.
The M1 processor can run a single external display using Thunderbolt 4 with the embedded DisplayPort 1.4 spec beyond the integrated display on a portable, or a HDMI display on the Mac mini. This means you can have a single 6K monitor like the Pro Display XDR or a single 4K monitor attached at any time through the USB-C ports.
The M1 Pro processor doubles that number, allowing a user to attach up to two 6K resolution monitors at 60Hz.
The M1 Max goes even further, allowing a user to connect up to three 6K resolution displays and one external display with up to 4K resolution at 60Hz. Apple points out that this is over 75 million pixels of screen real estate, all without needing to use any specialized adapters.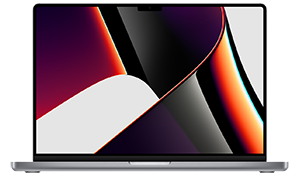 Apple 14" & 16" MacBook Pro
---
Apple's latest MacBook Pro 14-inch and 16-inch comes with three Thunderbolt 4 ports, an HDMI port, SDXC card slot, and MagSafe 3 port.
The tech details also specify that the new MacBook Pro models still feature native DisplayPort output over USB-C and support for an additional display over HDMI. However, those who wish to utilize VGA, DVI, or Thunderbolt 2 displays will need to purchase adapters.