New York Apple Store stabbing and an iCloud hacker in the Apple Crime Blotter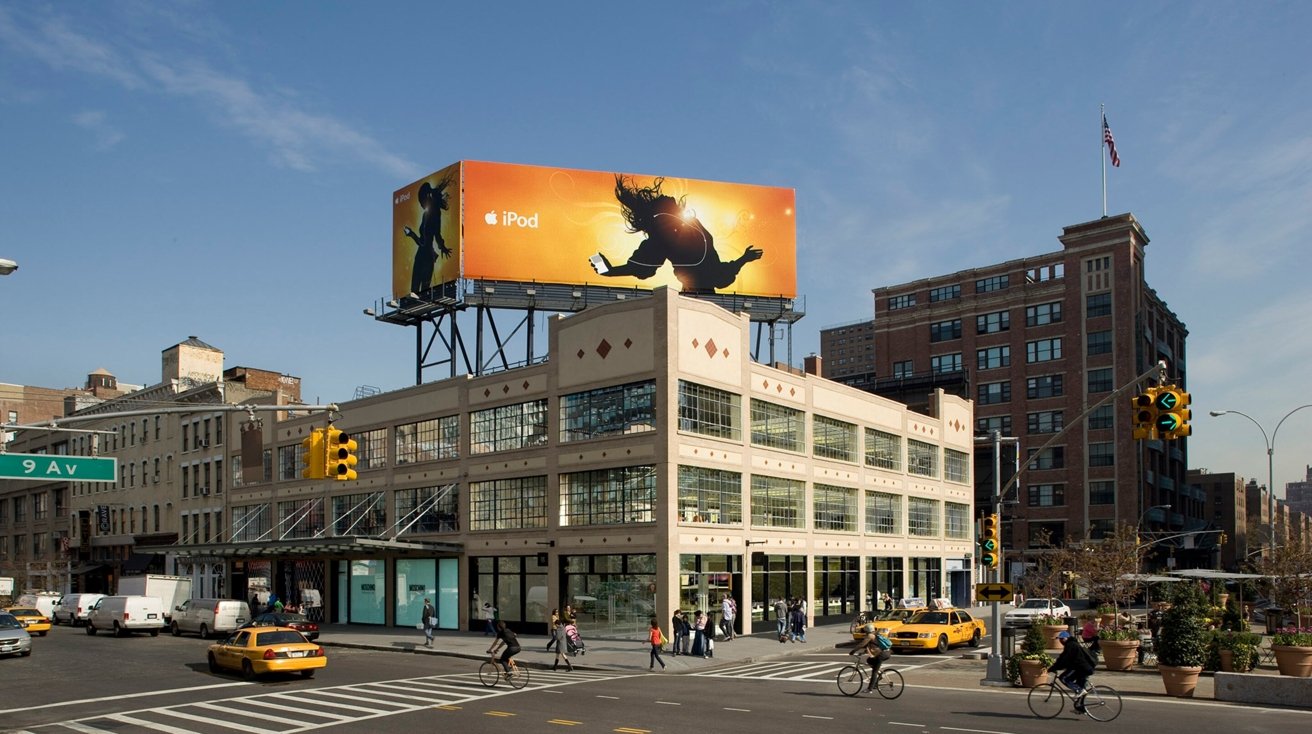 AppleInsider is supported by its audience and may earn commission as an Amazon Associate and affiliate partner on qualifying purchases. These affiliate partnerships do not influence our editorial content.
An official guilty plea from an iCloud nudes hacker, fake Mark Zuckerberg arrested in Africa, an iPad stolen from car in Atlanta, and more in the latest Apple Crime Blotter.
The latest in an occasional series, looking at the world of Apple-related crime.
No arrests reported in New York Apple Store stabbing
Two weeks after a security guard was stabbed inside Manhattan's Meatpacking District Apple Store, there have been no reports of an arrest in the case.
In early October, a man who had been asked to wear a mask inside that downtown Manhattan Apple Store reportedly reacted by stabbing a security guard. According to The New York Daily News, the customer and guard had argued, leading to the stabbing. Video of the stabbing was later obtained and aired by New York's ABC channel.
The guard was "wounded in the arm and head," a police source said, although he survived the attack. A "trail of blood" was also reported inside the store, on 14th Street and 9th Avenue.
"icloudripper4you" hacker formally pleads guilty
It was reported back in August that the hacker known as "icloudripper4you" had agreed to plead guilty to charges that he hacked into the iCloud accounts of more than 300 people, mostly to steal nude photos on behalf of clients.
On October 15, the Department of Justice announced that the man had officially pled guilty that day to conspiracy and computer fraud. He faces a maximum penalty of 20 years in federal prison for his part in the conspiracy.
Employment scammers are asking for iPhones and iPads
Mashable reported on October 22 about a growing scam in which fake employees place ads, pretend to hire people, and then ask the new "employees" to purchase iPhones and iPads.
The scammers then say the marks need to send their devices to an address in Queens to be outfitted with software. Some have been asked to pay the scammers an "installation fee."
Instead, the devices are sent to a shipping center near JFK Airport and end up shipped to Nigeria, where the scam is believed to have originated. At least some of the listings were for jobs at Mashable itself.
"Blaring smartphone" in college class leads to recovery of stolen AirPods
A college student in Texas whose AirPods had been stolen was able to find them after an alert in one of her classes let her know the AirPods were nearby and needed charging.
According to Texoma's Homepage, she then connected her iPhone to them, which disconnected the suspected thief's phone- and caused his phone to suddenly begin to play loud music. He immediately left the classroom, and following a confrontation, campus police arrested the student, who was shown on surveillance video taking the AirPods.
He later returned the AirPods, but "was very belligerent and called her a snitch and various other names," the report said.
Apple Watch leads to arrest in Ontario of a man sleeping in a shed
GlobalNews.ca reports the owner activated Find My iPhone from their iPhone. This led police to a different house, where the suspect was found sleeping in a backyard shed.
"Mark Zuckerberg" has iPhone seized after conviction in Nigeria
An imposter falsely claiming online to be Facebook founder Mark Zuckerberg has been convicted in Nigeria on a variety of cybercrime charges. PM News Nigeria says the bogus Zuckerberg was convicted in October for "[offenses] bordering on personation and cybercrime."
The fake Zuckerberg was ordered to surrender his iPhone 12 Pro, among other possessions, in order to make restitution.
Woman's Apple Watch ping alerted her of T-Mobile employee's sending of intimate videos
A Texas woman says that she caught a T-Mobile store employee sending himself private videos from a hidden folder on her phone- and was alerted to it by an Apple Watch notification.
According to KTRK, the woman became aware that the videos had been sent to an unfamiliar number, eventually figuring out that it had been a store employee. She went to confront the employee, in a conversation that was recorded and aired on the news broadcast.
The man apologized, and T-Mobile confirmed to the station that he no longer works at the store.
iPad among items stolen from running car in Atlanta
A rental car left running in Atlanta's midtown area had more than $20,000 of property stolen, including an iPad. CBS 46 reports the items were stolen by a thief on a Bird scooter who jumped into the running vehicle.
Also stolen were camera equipment, two laptops, two phones, and a wallet.
iPhone theft led to "teen melee"
A dispute over an iPhone led to a brawl on September 28, among as many as 30 people in a Casa Grande parking lot in Sonoma County, Calif.
According to Sonoma News, a 15-year-old girl claimed a pair of 17-year-olds took her purse and iPhone, which escalated into a fight involving dozens of others.