Anker taps MagSafe for its new MagGo accessory range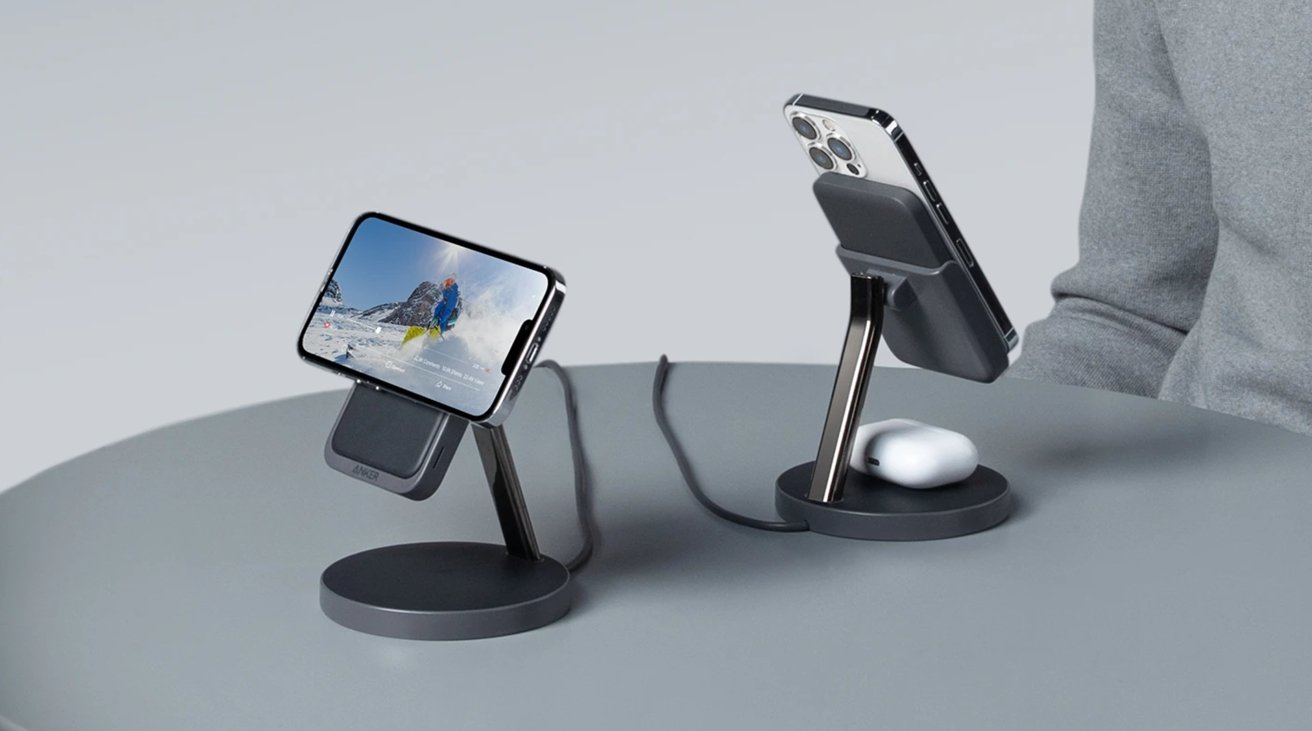 AppleInsider is supported by its audience and may earn commission as an Amazon Associate and affiliate partner on qualifying purchases. These affiliate partnerships do not influence our editorial content.
Anker has launched its MagGo collection of magnetic accessories for the iPhone 12 and iPhone 13 ranges with MagSafe , including magnetic batteries, chargers, and a grip.
Launched on Monday, the collection of MagGo accessories all center around the MagSafe system Apple includes in the iPhone 12 and iPhone 13. The launched items all magnetically stick to the back of the iPhone, with most providing charging-related features.
The Anker 622 Magnetic Battery with built-in stand sticks to the back of the iPhone, and provides up to 17 hours of extra battery life using its 5,000mAh capacity. A fold-out kickstand is also included, to prop the iPhone up on a desk in both portrait and landscape orientations.
Available from Anker directly and Amazon, the Anker 622 MagGo Magnetic Battery is priced at $59.99, and is offered in five colors.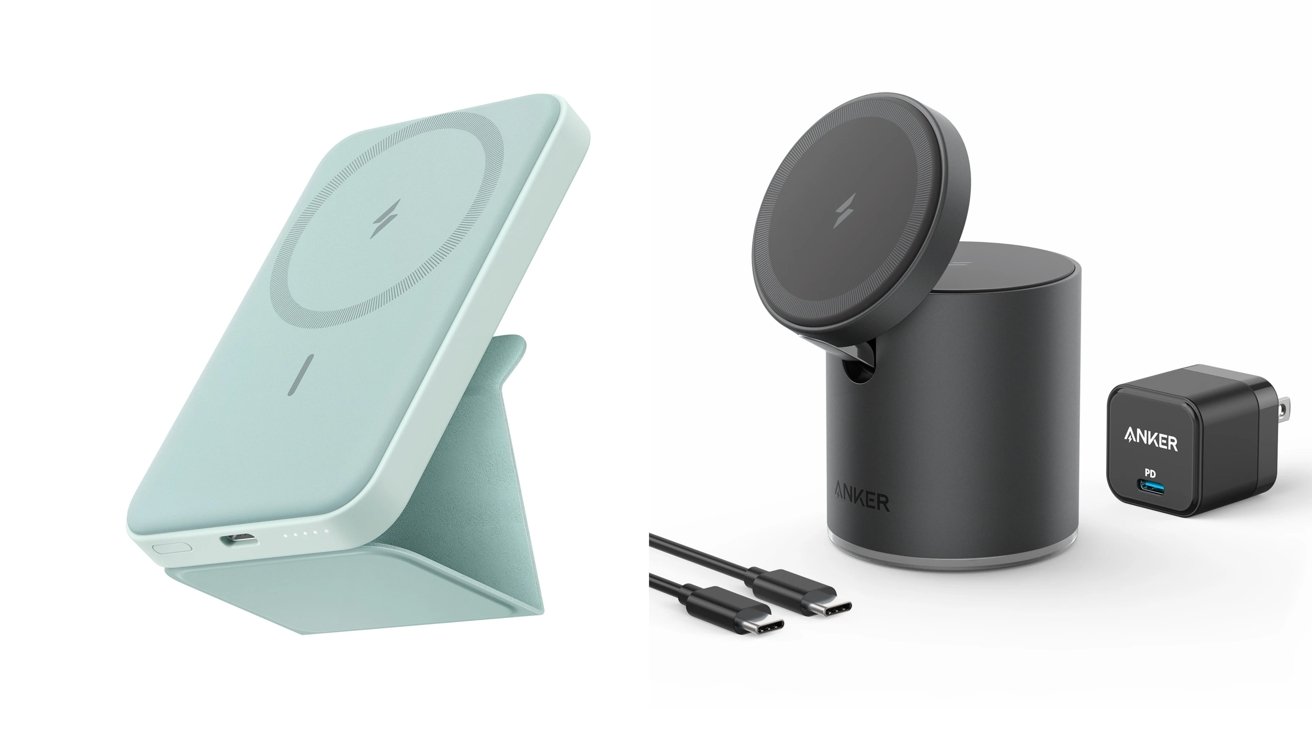 The Anker 623 Magnetic Wireless Charger is a cylindrical stand that has a wireless charging element on the top, one that can twist around and angle itself down by 60 degrees for easy iPhone viewing. 40% smaller than a typical soft drink can, the charger is weighted with a non-slip base to prevent sliding, and can even be used to wirelessly charge an iPhone and AirPods case simultaneously.
Available in four colors, the 623 Magnetic Wireless Charger costs $79.99 from Anker's store and Amazon.
Anker's 633 Magnetic Wireless Charger is actually a two-in-one device, with it primarily acting as a stand with two wireless charging points. One is holstered on a raised and angled arm, while the other is below on the pedestal, intended for AirPods.
The second element is that the upper iPhone charger is actually a 5,000mAh battery that can slide out of the stand and stay attached to the back of the iPhone.
Offered in three colors and set to be available in early December, the 633 Magnetic Wireless Charger costs $119.99 from Anker's store.
The Anker 637 Magnetic Charging Station takes the form of a spherical desktop charger, but one that offers more than an angled wireless charging point. Around the back of the device are a trio of electrical outlets, two USB-C ports offering 65W of power delivery, and two USB-A ports.
Available in a choice of three colors, the 637 Magnetic Charging Station is listed at Anker's store for $99.99.
The Anker 613 Magnetic Wireless Charger is for a vehicle, consisting of a base that attaches to a supplied mounting plate on the dashboard, rather than clipping to a vent. An arm holding the wireless charging element can be angled down to 134 degrees and rotated for a perfect viewing point while charging.
The Anker 613 Magnetic Wireless Charger costs $69.99 in Anker's store.
Lastly, the Anker 610 Magnetic Phone Grip doesn't provide power, but does offer some extra security when holding your iPhone. The ring acts as a grip, with an internal fold-out ring adding a point to hook your finger around, and to use it as a kickstand.