Hands on with the best new features in macOS Monterey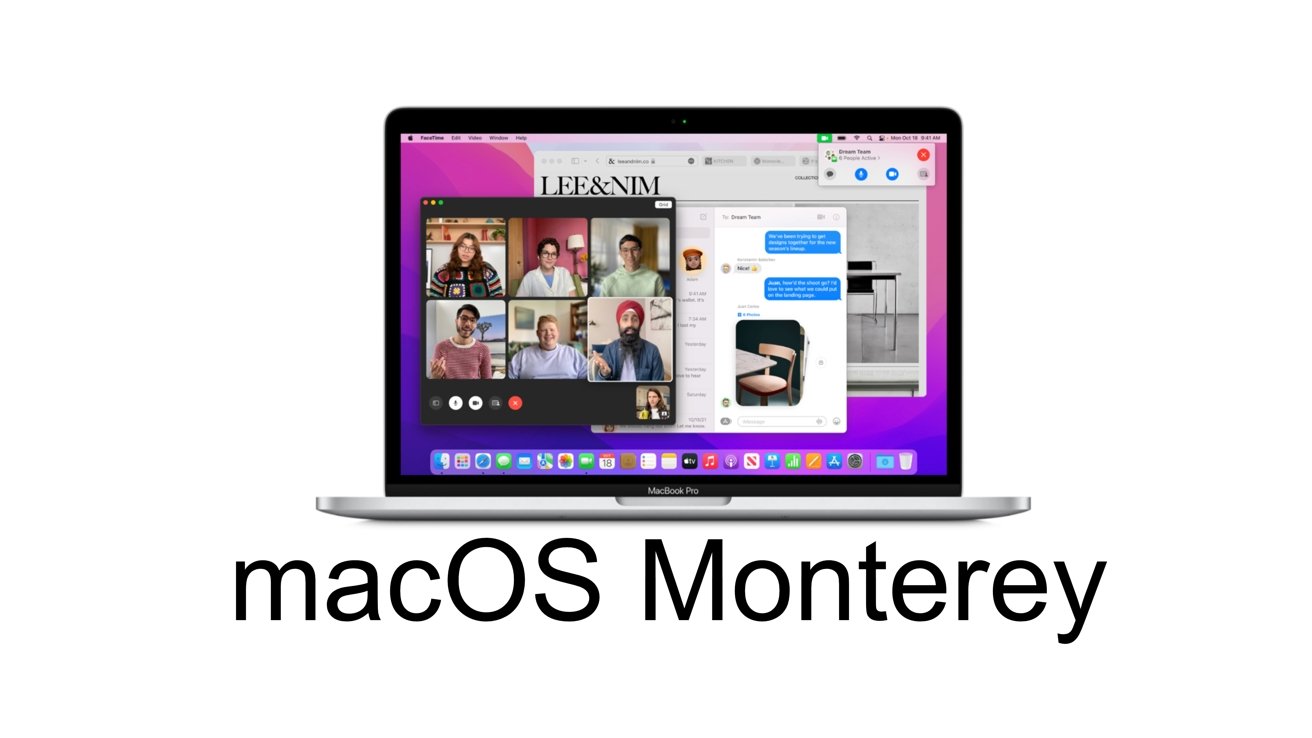 After months of public and developer beta testing, macOS Monterey is now widely available for download as a free update for many Mac users. We've been testing it for quite some time, and these are our favorite features of Apple's newest release.
FaceTime
As many have continued to stay remote, this has put an increased burden on our front-facing cameras. This new feature in macOS Monterey isn't going to up the resolution of your existing camera, but it can help your video look better by creating a Portrait Mode effect that blurs out your background.
This feature acts just like the Portrait Mode on your iPhone and uses machine learning to identify the subject — you — in your video and blur out the surrounding area to create a soft bokeh. It not only brings more attention to you but can be great if your room is a bit messy.
To enable this feature, you can go to Control Center and tap on the camera icon when the camera is in use.
Tab Groups
For example, we can have one just for social tabs like Twitter, another tab for work like Apple's pressroom or the AppleInsider website, and another for finances with banking websites.
Then you can use the redesigned sidebar or the dropdown at the top to quickly jump between these groups. It keeps your priorities separate and fewer tabs open at once.
Focus
Focus was already a big feature on iOS 15 and iPadOS 15 and makes nearly as much of a difference on the Mac as well. You can create multiple custom Focus modes for your devices, such as prioritizing work, personal time, gaming time, and more. When in these modes, notifications, and contact can be limited to your preferences.
While gaming, you may want to get texts from your friends or notifications from Twitch, but you don't want to see Slack notifications rolling in. That can all be customized to your liking.
Focus syncs using iCloud as well so if you set it on your iPhone, it can take effect on your Mac and iPad as well.
Click on the Control Center icon in the menu bar
Click on Focus
Choose from your existing Focus modes to enable it
To create new Focus modes:
Either open System Preferences and choose Notifications & Focus or click Focus in the Control Center and choose Focus Preferences
Click the + button in the lower-left corner
Choose from the existing suggestions or click Custom
Choose the apps and people you'd like to get notifications from
Optionally set an automatic schedule
Quick Note
Quick Note is a great new way to make a note the second you need it. Just move the cursor to the lower-right corner, and a new Quick Note will appear.
These notes have a special folder in the Notes app and can sync across devices. They are also contextually aware and will surface themselves in the same location whenever you revisit that webpage or section of a supported app.
AirPlay to your Mac
AirPlay 2 is a great feature to cast your audio or video up to your Apple TV or supported television set. With macOS Monterey, your Mac can be an AirPlay receiver as well.
In an office, you can cast from your iPad to your Mac that is connected to a projector. At home, you can play audio through your Mac that has much better speakers. Or maybe you want to pull up your photos on your larger iMac display. Whatever the case, your Apple Silicon Mac will now show in the AirPlay interface like everything else.
The first time you use it, an alert will appear with a pairing code. Enter this on your iPhone, iPad, or other Mac, and you're ready to go.
Erase and Restore
Finally, when you've finished using your Mac, and it is time to either trade it in, past on to a family member, or sell it, you'll need to erase it. Before macOS Monterey, this could be a bit tedious to do.
Apple has pulled a feature we've had on iOS and iPadOS for a while. Now if you open system preferences and click System Preferences in the menu bar, there is a new option to erase and restore your Mac.
Doing so will erase all content and settings and take it back to factory condition.
Available now
Apple has released macOS Monterey, and it is available now as a free download for supported Macs.