Tom Hanks talks 'Finch' ahead of Apple TV+ premiere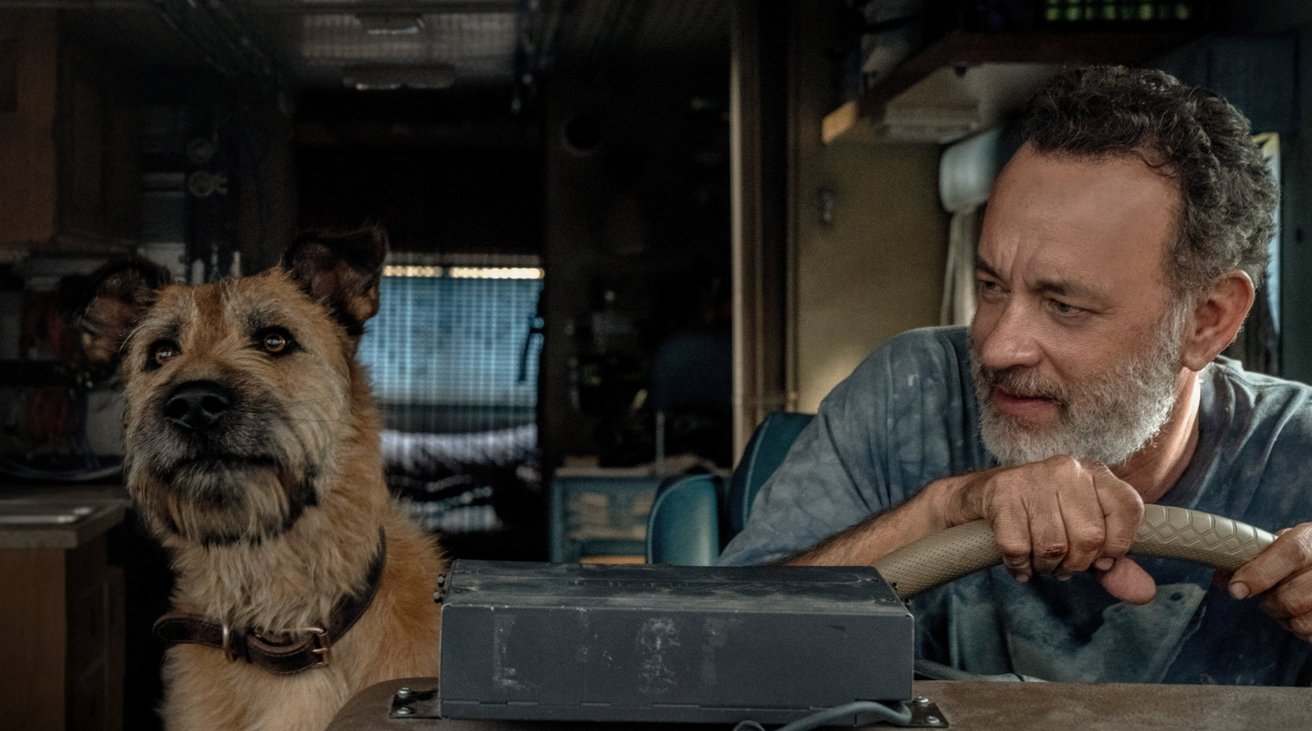 AppleInsider is supported by its audience and may earn commission as an Amazon Associate and affiliate partner on qualifying purchases. These affiliate partnerships do not influence our editorial content.
Apple has published a "First Look" of the upcoming post-apocalyptic adventure film "Finch" before its November 5 premiere on Apple TV+, with the video featuring star Tom Hanks talking about the characters and the film's optimism.
Hanks plays the titular character "Finch" in the film, a robotics engineer who is one of the last few survivors on Earth, following a solar event. Living in a bunker, he builds a robot played by Caleb Landry Jones, to look after his dog, Goodyear, with the trio then making a road trip to the American West.
"Finch is the last man on Earth. Maybe. There's hints of other people out there," Hanks starts in Sunday's new video, but while he is the only person living in his part of St Louis, he has "the greatest companion in the world. He has a dog, Goodyear."
The actor goes on to overview the story's main theme, as a storm prompts the group to "pile into the family RV and take off to the promised land out west."
"It is not human to be alone, because in company we find companionship, we find love," Hanks mentions about the need for Finch to have his dog and to build the robot, named "Jeff." "The bond between Finch and Goodyear is one that is based upon deep affection and constant understanding. Who doesn't love a good dog?"
Hanks believes the beautiful part of the film is that "it's optimistic, hopeful, and it's just delightful."
"Finch" will be the second Tom Hanks-fronted film to be shown on Apple TV+. The first, the wartime thriller "Greyhound," was considered a success, and was nominated for Best Sound at the 2021 Oscars.