iPhone 13, iPhone 13 Pro delivery wait estimates hint at robust demand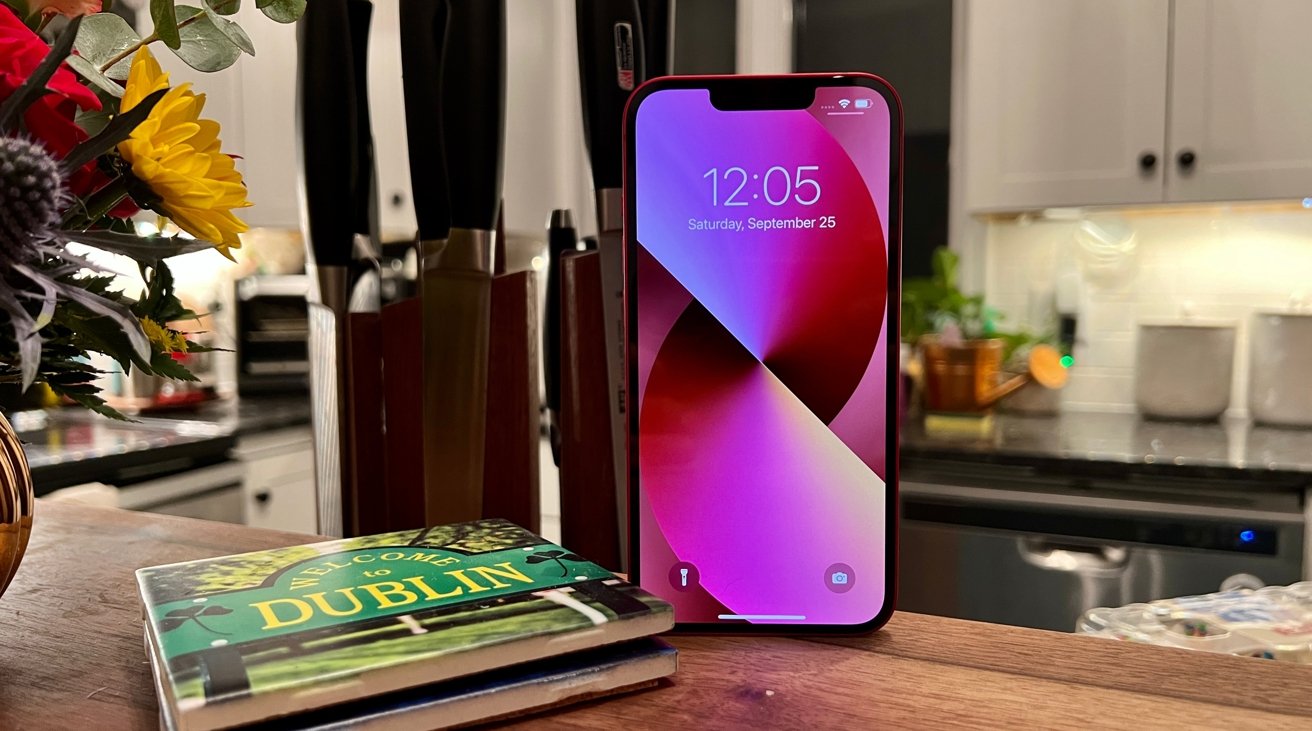 Delivery estimates for Apple's iPhone 13 collection remain elevated but have stabilized after shortening slightly one week ago, which analysts believe demonstrates healthy demand for the current device generation.
In its eighth week of tracking the iPhone 13 series, a note from J.P. Morgan analyst Sam Chatterjee seen by AppleInsider observes that delivery times for the iPhone 13 mini, iPhone 13, iPhone 13 Pro, and iPhone 13 Pro Max have stabilized on an average basis across multiple tracked regions.
According to the note, the delays for the iPhone 13 mini and iPhone 13 are at 12 days and 13 days respectively, while both the iPhone 13 Pro and Pro Max have lead times of 32 days. The periods remain static from the same report one week prior.
It is said that the times are still "elevated relative to the iPhone 12 series," with the robust lead times pointing to "health demand for the iPhone 13 series." This is in spite of a lack of visibility into the iPhone supply, though it also accounts for "limited indications of any new disruptions to the supply chain."
For the United States, the lead times are slightly better than the average, at 11 days for the iPhone 13 and mini, 28 days for the Pro models, though this is the same as observed one week prior. There continues to be same-day pickup available for the non-Pro models, while the Pro are still largely unavailable for that option.
The situation is identical in terms of delivery times, though the Pro Max saw improvements from 30 days to 28 days, equalling the United States, with in-store pickup having the same limitations. However, while pretty similar, the United States is by far the bigger market of the two, accounting for 35% of iPhone shipments while Germany makes up 5%.
The United Kingdom also occupies just 5% of shipments, but with marginally better shipment times for the Pro models at 25 days. The iPhone 13 and iPhone 13 remain at 11 days, and again are the only two models available for same-day store pickup.
China is the worst-off of the four regions being tracked, with the iPhone 13 mini and iPhone 13 at 15 days and 19 days. The Pro models are still unchanged from 45 days, as is the in-store pickup situation, as the non-Pro models are still able to be picked up from stores, but not the Pro versions.
It is reckoned the iPhone 13 range continue to be "well ahead across all models" than the iPhone 12 generation, writes Chatterjee. However, this may be "driven by supply constraints."
While serving as an indicator of the balance been consumer demand and the production of the supply chain, it doesn't offer a real picture of how popular the iPhone 13 range actually is. The only entity to truly know that value is Apple itself.